2. SE - Putney to Windsor or other way. 32 miles and 622 feet of ascent, a great riverside ride which includes Hammersmith bridge, Richmond Park, Kingston upon Thames, Hampton Court Palace and Staines to Windsor. Part of the Time Out Series. The heat from the south will be building by Thursday afternoon but not as hot as on Friday when temperatures will reach into the low 30sC. Thursday evening will be sunny, warm with light winds, remember your shades if you are heading west.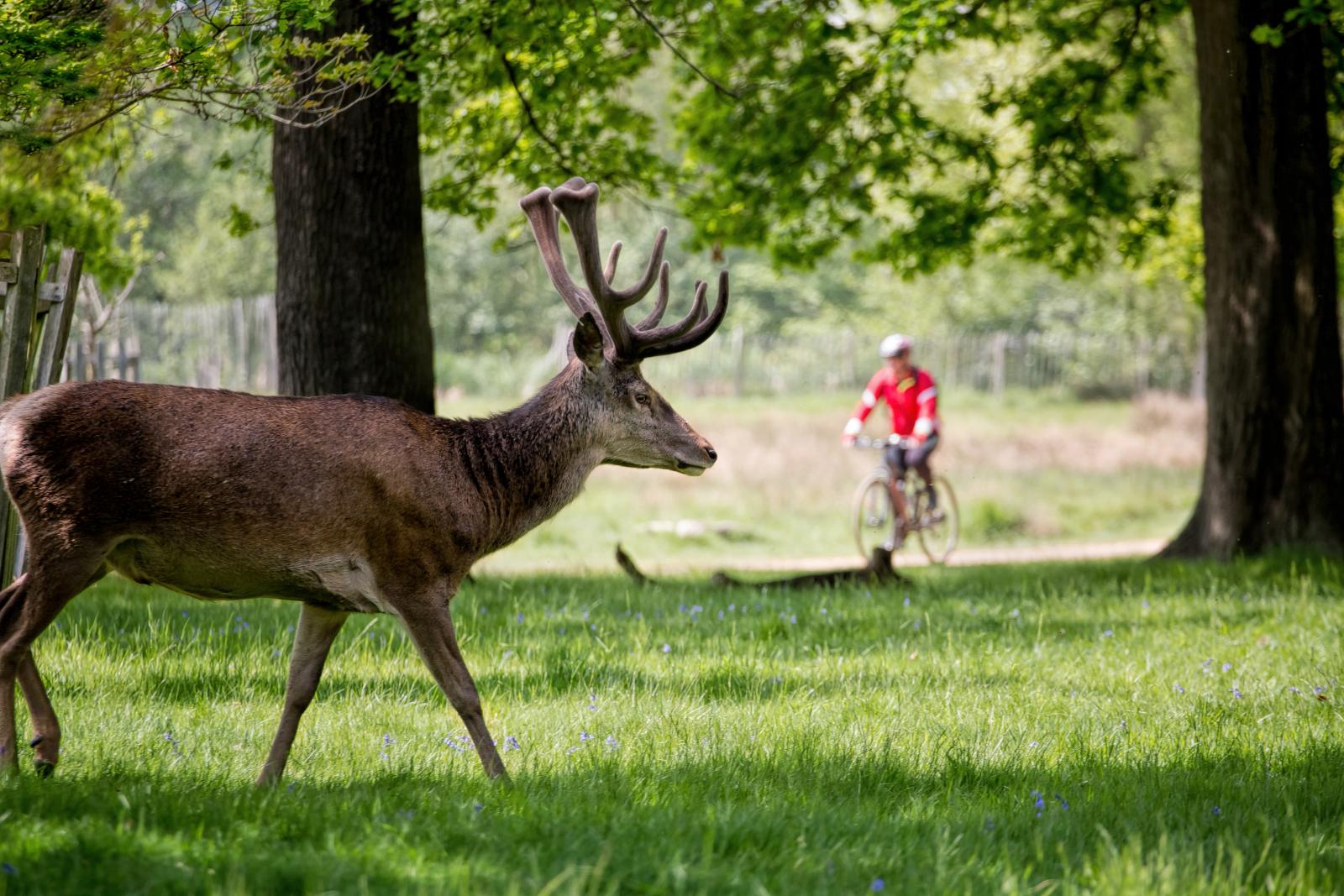 Friday - Bike commuters, there will be a lot of fine, dry weather about but the heat will soon build on Friday, it will have been warm overnight and the air pollution is forecast to be at least moderate around London. A line of showers will move eastwards over Northern Ireland during the day, into western Britain by Friday evening. There could be thunderstorms for SE and eastern England late afternoon, heading to East Anglia into the evening. Hit and miss as always but worth keeping an eye on the Netweather Radar app.
3. NE - Waskerley Way Newcastle, joining the Way to Consett. 55 miles and 2400 feet of ascent An entirely off-road route using the National Cycle Network, suitable for mountain, hybrid or cross bikes from the heart of Newcastle along the Tyne and Derwent valleys and then the Waskerley Way right on the cusp of the Pennines. Pedal North route.
If you are thinking about heading out later this week, Friday will be the hottest day with temperatures of 27C and a light South to SE breeze. July 2020 has been cooler than average and this later month burst of heat could catch people out, do remember your sunscreen.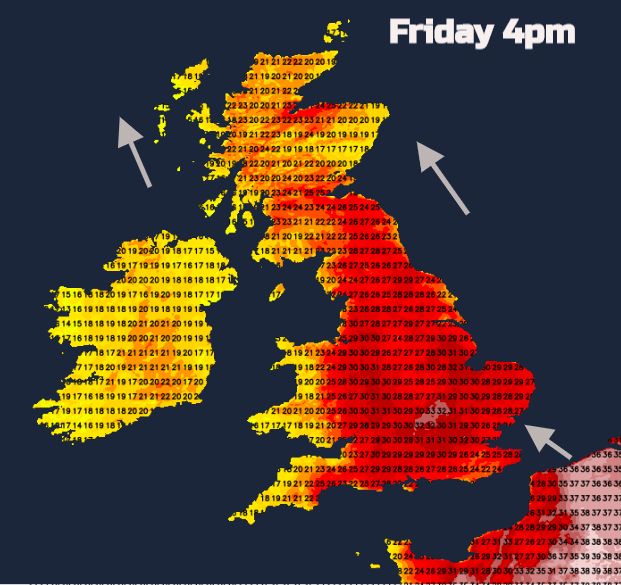 4. Cotswolds - Bourton on the Water a circular route of 26 miles and ascent 1788ft. This route takes you through the quiet roads and picturesque villages of the beautiful Cotswolds, through Lower and Upper Slaughter, starting and ending in Bourton-on-the-Water.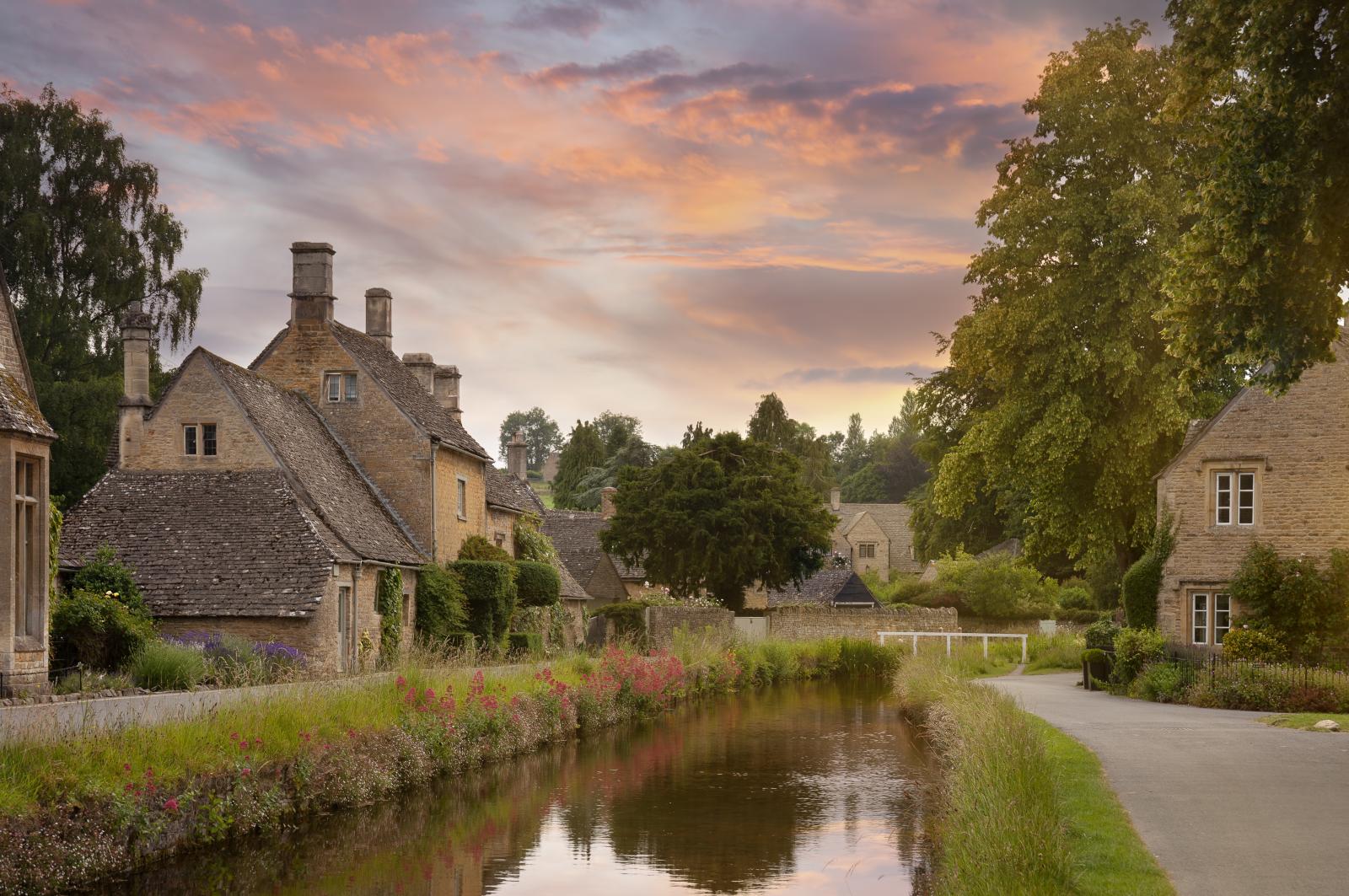 If you can't or don't want to head out in the heat on Friday, the weekend won't be as hot. A cold front with showers will have made its way across the UK and with a light westerly breeze. It will still be warm with strong sunshine, although a bit more cloud than on Friday. Temperatures will be in the low 20sC for the West Country, showery for Northern Ireland and western Scotland but still very warm for SE England at 26C for London.
Sunday - a bit more breeze and cloud about with a few showers from the west. Temperatures down a notch again, noticeably for SE England where there will still be very light winds.