Weather is an odd thing, as when we talk about it being good or bad, that means different things to different people. Some people love hot weather, some hate it, some want sunshine all day in the summer, but someone working outside all day may prefer a bit more cloud, and that's before we get to the needs of farmers and growers who'd still probably like to see some more rain in the near future in at least parts of the country.
But, there's one weather type that's more universally disliked: drizzle. It's not wet enough to damp the soil and just makes a summer's day quite miserable and unusable. Unfortunately, that's what we're going to be seeing quite widely today under leaden grey skies for many. There will be some sunshine breaking through in the southeast to start, then other southern, especially southwestern parts southwest later on. There'll be more in the way of bright or sunny skies as we end the week with increasing temperatures too - more on this in a bit.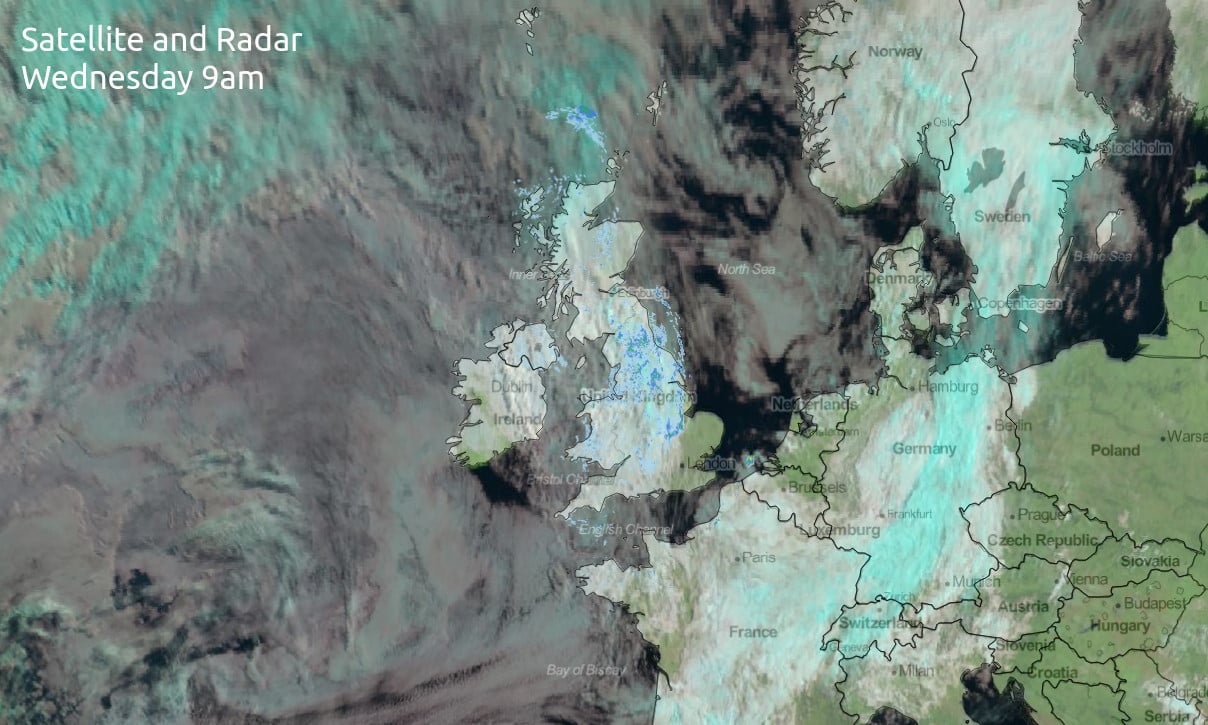 As you'd probably expect with a lot of cloud and drizzly bits of rain about, temperatures won't be flying upwards today. Maxes are likely to peak at 15-18c typically, although the southeast of Scotland may fare a little better with highs of 19c, maybe even a 20c here or there. The southeast of Ireland will do well as well, with more sunshine here, 21-24c will be the peak.