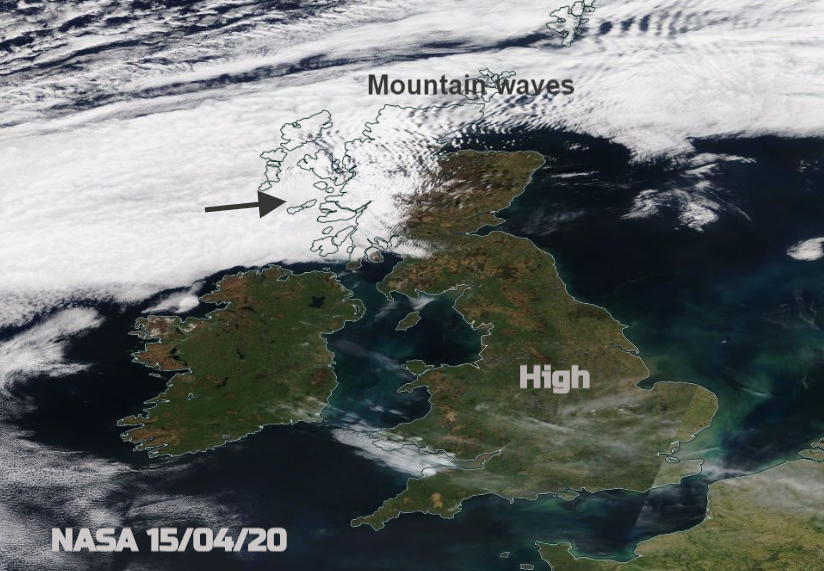 For pilots, they are a tell-tell sign that there will be turbulence due to the mountain waves but just because they aren't seen doesn't mean that all is well. If there is a significant increase in wind speed with height and an overall decrease in stability (although with the stable layer within this) then large amplitude waves are set off. Close to the high ground, just to the lee, there can be turbulent rotors which could be disastrous for aircraft. These violent closed circulations contrast greatly to the smooth flow of the mountain wave undulations.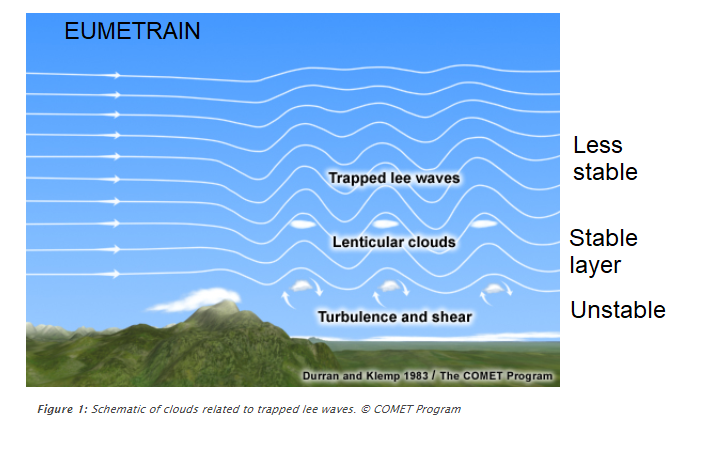 There are also stratocumulus lenticularis. Sometimes it is difficult to define if you are observing high SC or low AC. This lenticular cloud is more subtle, gradual and longer, so not the chunky spaceship shapes seen in AC Lenticularis.
Altocumulus is in the 6-16,000 ft region for its base, cirrocumulus over 16,000ft. These are the cloud Genera. The classification of clouds has ten main groups, called genera. Each observed cloud is a member of one, and only one, genus. WMO Cloud Atlas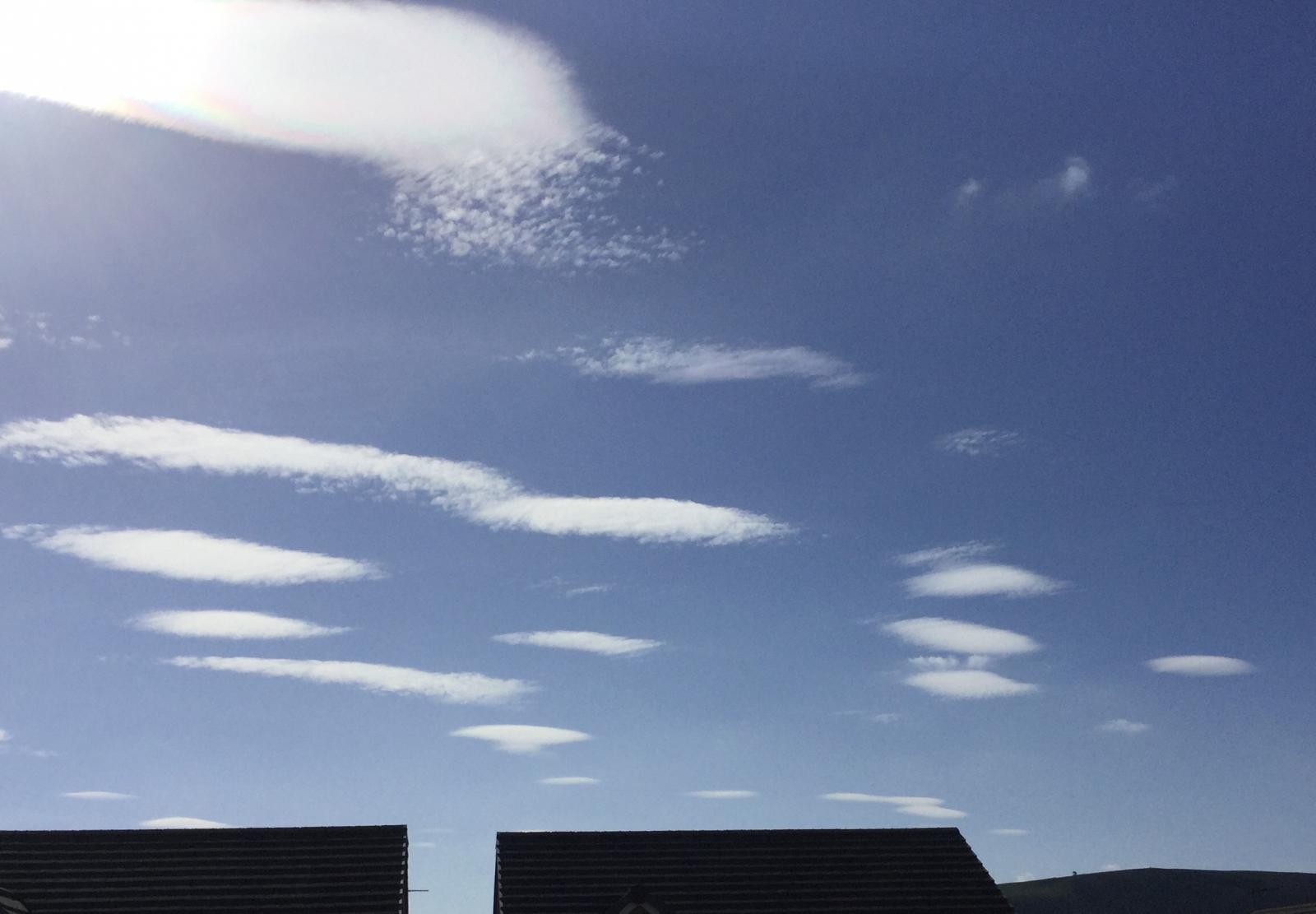 Lenticular cloud from SE Scotland 15/04/2020
There are times, without a cloud base height recorder it is difficult to say which it is. Altocumulus is more likely. Cirrocumulus cloudlets look very small being higher up in the atmosphere and contain ice with supercooled water droplets. A test for CC to AC has always been to hold your arm out and compare the cloudlets, the discernible lumps, to your finger width. CC look small, about 1 finger width. AC would be two or three.
"Most of the genera are subdivided into species, based on the shape of the clouds or their internal structure." WMO Cloud atlas
Lenticularis is the added Species (lens). CC lens tend to disappear more quickly, whereas AC lens can linger for hours. The perturbations higher up in the atmosphere are more subtle, lower down and closer to high ground they are more distinct.
They are quite a sight to behold.