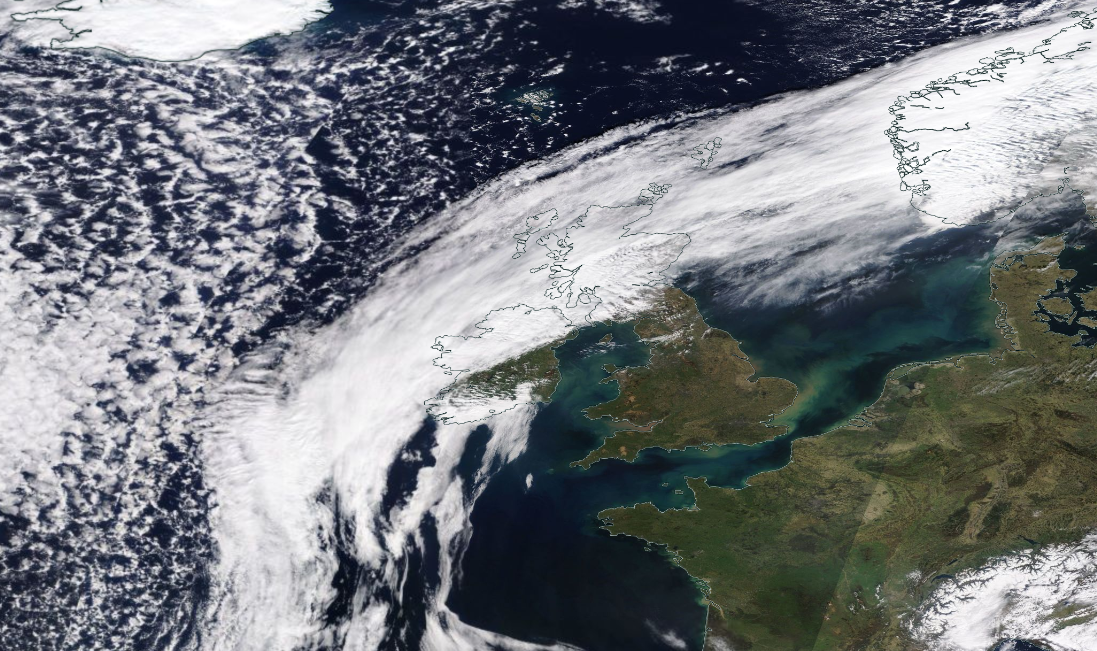 In sheltered sunny spots, it has been warm on Wednesday and on Tuesday up to 19.4C in North Wales. March and April can be like that, tricky to get the right clothing, warm and sunny one moment, nippy and shaded the next. Temperatures could still reach 12 or 13C by Saturday but it will feel chilly in the wind.
There will be a lot of fine weather coming up with more sunshine and dry conditions but in the wind, it will feel colder. Light winds over the UK will allow more frost by night where there are clear skies. Before a chilly NE Wind sets in which will bring some wintry showers, in the Arctic flow from the north. Rain, sleet, snow and hail but still quite scattered with eastern Britain and northern Scotland looking most prone.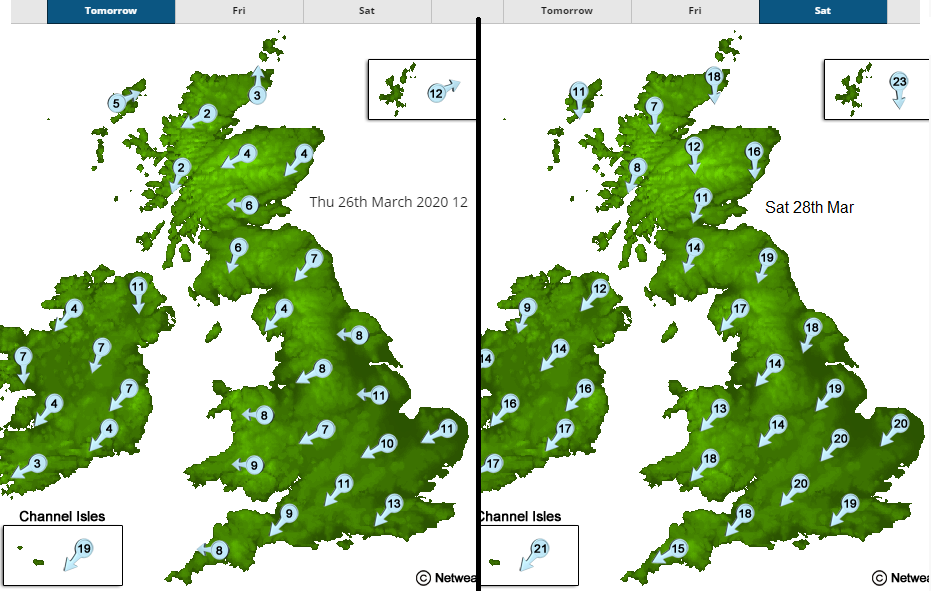 The NASA WorldView image from Weds 25th shows the high over Europe with clear skies, snow still over the Alps. The frontal band over Scandinavia, Scotland, Northern Ireland and away to the SW. This has brought some very wet weather in recent days to the Western Isles. Ongoing persistent, heavy rain for Harris and Skye with high totals as much of the UK stayed dry.