With cold air over the UK midweek and an incoming low pressure, there will be rain, sleet and snow for Thursday morning. Another low pressure heads in for the end of the working week bringing unwelcome rain to England and Wales and snow for Scotland.
The UK Met Office has already issued warnings for overnight into Thursday for Snow and Ice for Northern Ireland, Scotland, northern Wales and parts of northern England into Yorkshire.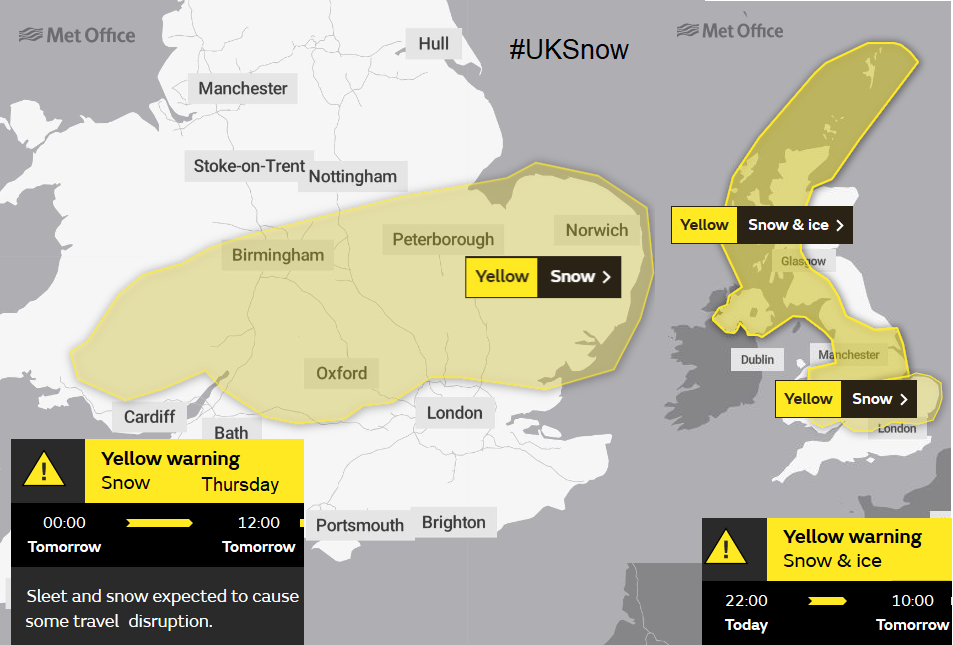 For Thursday morning there is a swathe of southern Wales into the Midlands and East Anglia which could also see snow for the morning rush. Not all areas will see snow and there will be several cms for the Brecon Beacons but only a slight covering likely for eastern England, where it could be quite slushy and wet. NE England seems quite sheltered. The Chilterns could see a few cms too
Currently, it looks like the snow will be north of the M4 so London and southern England seeing only rain then brisk winds as the low clears. There could be transient snow for the higher ground in the south like the Downs.