For areas that do flood, they need protection and that is what the Environment Agencies spend a lot of time doing, before and during flood events. Communities are being asked to step up their resilience and adapt their way of life and businesses. Even homes in the aftermath of flooding and strive to recover and get back to normal quickly if/when it happens again. In the design and planning stage, areas needed to be resilient to the flood risk. This isn't going to go away and although the UK weather will vary month on month or year by year, the climate situation only looks set to get more extreme.
"We can protect most of the people most of the time but we can't protect all of the people all of the time " Bevan EA
Travel generally isn't having great coverage at the moment with the carbon emissions from flights in the spotlight, bushfire images from Australia, the Calima sandstorms for the Canary Islands and ongoing Coronavirus epidemic. More locally, for towns and high streets trying to keep their businesses going against the online bargains, these flood images and ongoing media stories of submerged streets, travel chaos and closures are a nightmare. For all of these destinations, it is not just this week's footfall that is hit, it will be next month or next year in the future choices of where to go.
The cost of protection is huge and the cost of the clear-up is significant. People on the ground need to rest, those helping and working at the flood sites and for those who have dirty stinking water in their homes, the psychological impacts will continue for a long time. Along with the fear of when it will happen again.
Data
More people in the UK are living alone. The number of people living on their own went up by 16% to 7.7 million between 1997 and 2017, while the UK population increased by only 13%. By 2039, the number of one-person households is projected to rise to 10.7 million ONS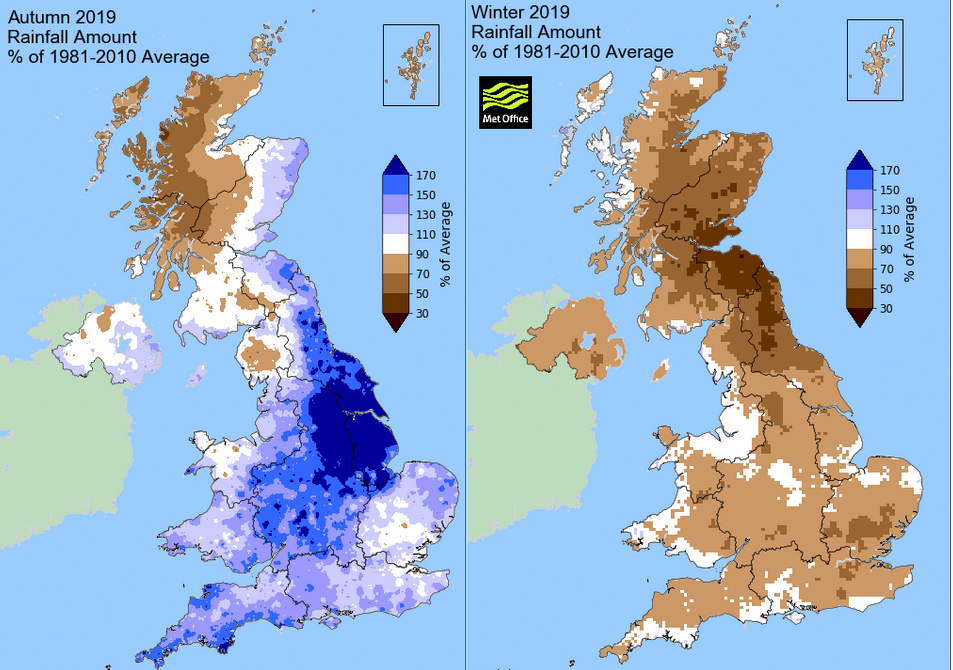 Winter 2019/20 was drier than average. January 2020 around average with NE Britain being drier, especially E. Aberdeenshire. February 2020 has been very wet in parts of the UK, the figures will be out early next week (with the extra 29th)