There is more rain in the forecast this week. Bad news for the flood-hit areas particularly Wales into the West Midlands and northern England. Storm Dennis brought huge amounts of rain hot on the heels of Storm Ciara's soaking and it has taken until today for the peak in river levels to be seen in South Wales.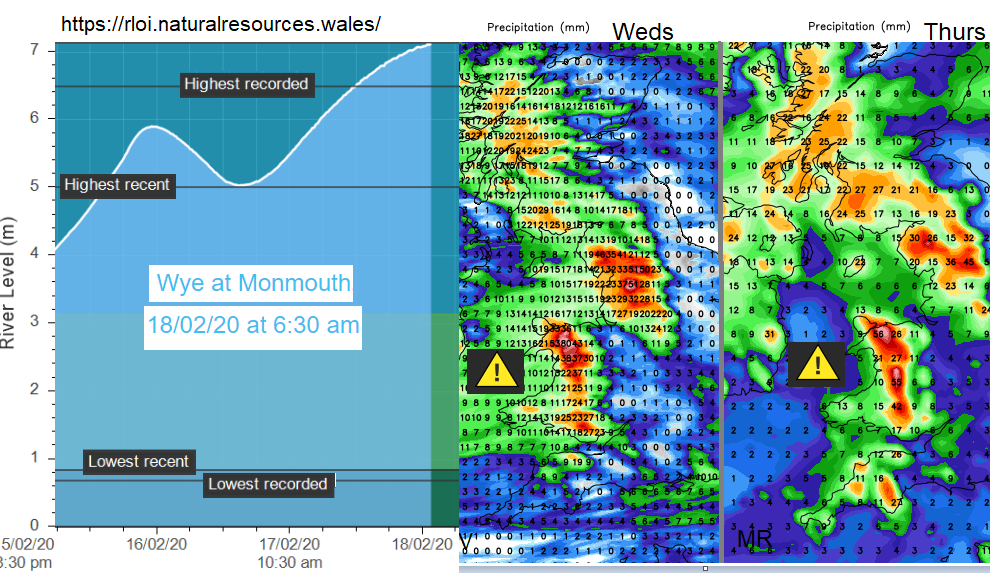 The River Wye at Monmouth just had its highest level this morning, as all of that rain flowed down off the Brecon Beacons. This lag is why flood warnings carry on even when the skies brighten, and the sunshine appears. There are two severe flood warnings still in place.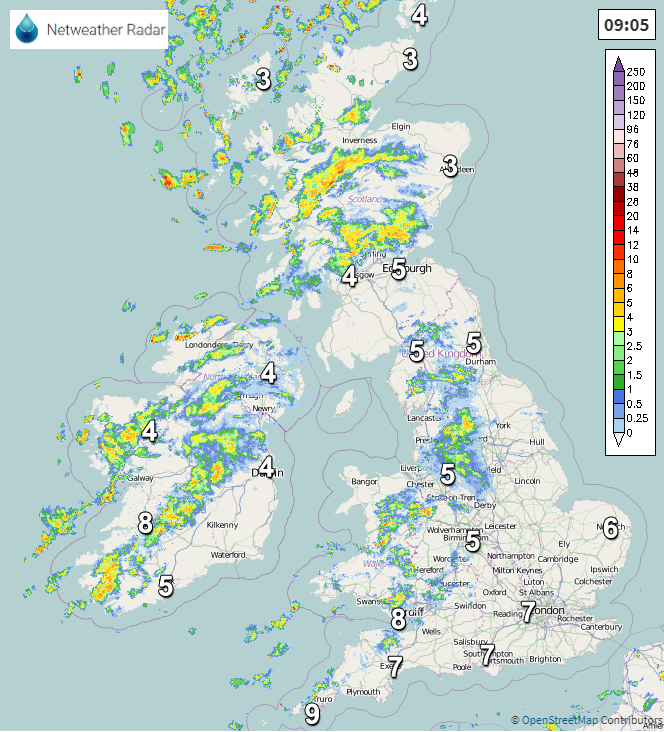 There will be some bright, fine but windy weather today across the UK. That wind will make it feel colder but eastern areas always stay more sheltered from any rain or showers. There have been wintry showers for Scotland overnight with snow on the tops and today there will be further clusters of heavy showers with rain, hail and sleet coming in from the west. They continue to push eastwards over Scotland so the day will be changeable. The showers come and go, more of them for the west and temperatures around 5 or 6C. Northern Ireland will also see plenty of showers rattling through although hopefully more brightness this afternoon, also 6C with a brisk westerly wind.