Across England, there were the most flood warnings in one day on Sunday and five severe flood warnings still in place to start the working week. There had been widespread flooding for Yorkshire, Lincolnshire, the East Midlands. Problems on the roads and railways due to the amount of water and the River Wye in Hereford went above its highest recorded level on Monday as rainwater continued to flow into the river system from the hills of western England and also Wales.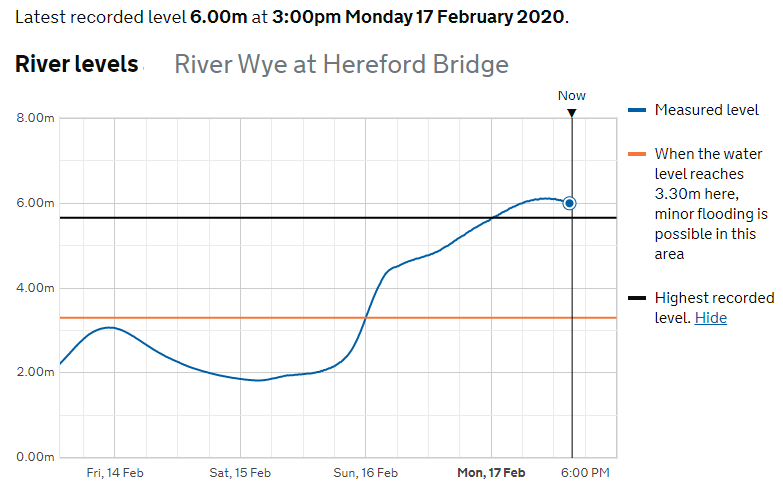 Wales bore the brunt of much of the weekend's rain and saw an unusual Red warning for Rain on Sunday in the south. This was as the river levels in the valleys rose dramatically as heavy rain flowed down from the Brecon Beacons, with several feet of water inundating homes and businesses. It is the same area which now has a yellow warning for rain on Wednesday and another area further north in Wales,
Rain arriving Wednesday morning may become persistent, and possibly heavy, over areas of high ground in Wales, before clearing Thursday.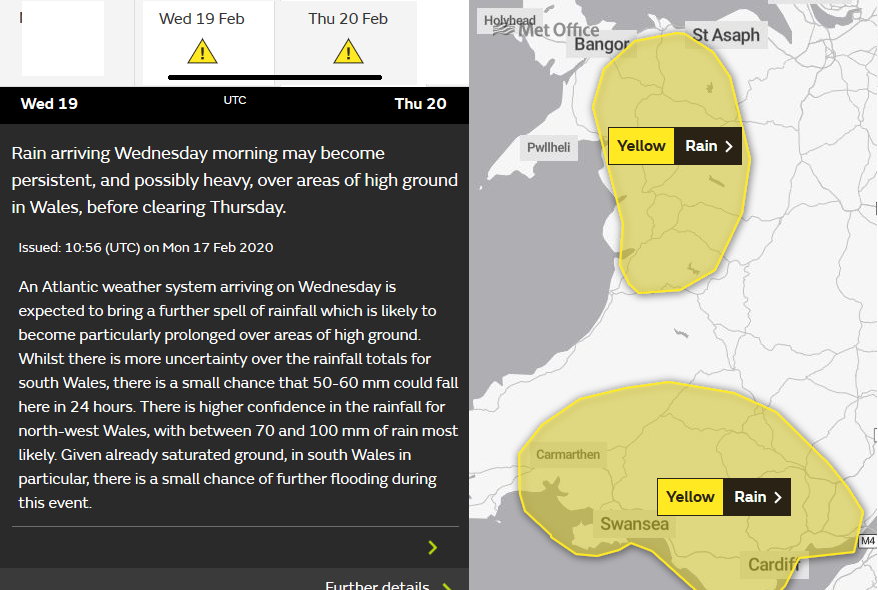 The warning outlines some uncertainty about the extra rainfall for southern Wales but more confidence about the rain for northern parts. Natural Resources Wales has several flood warnings out, mainly in the SE.
Eastern parts of Britain do look more sheltered this week but Wales, NW England, western Scotland and at times SW England particularly over the Moors do look very wet with rainfall totals gradually increasing day by day.