Later today colder air will be over the UK so the showers will turn more wintry with a little snow over the hills of northern Britain and Welsh mountains. Colder air still on Tuesday with wintriness for the Moors of SW England and over Northern Ireland and even to lower levels for NW Britain. There will be snow for the Scottish mountains and over the Cumbria Fells, Pennines and Peak District but another blustery day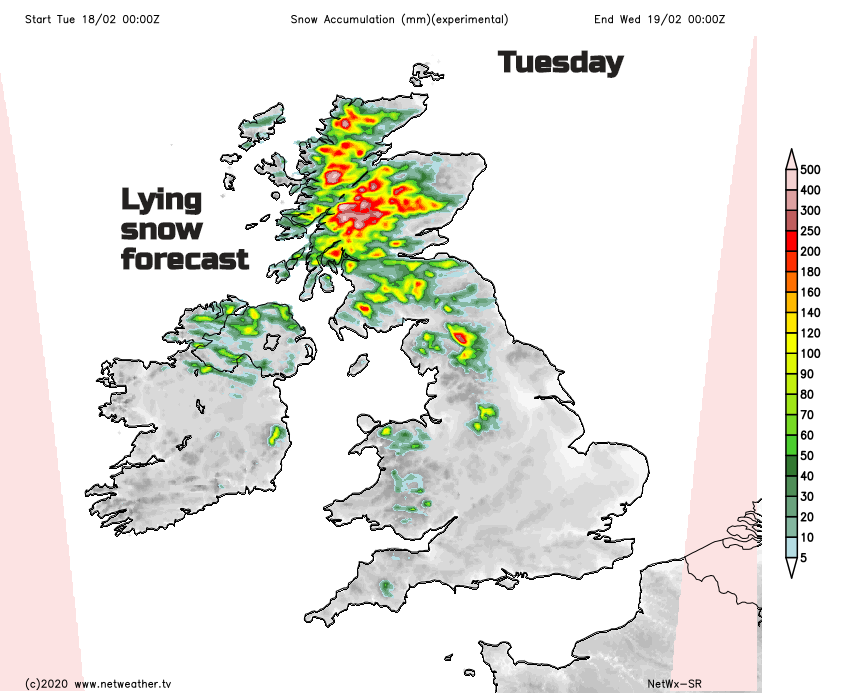 The flow stays from the west this week, bringing more blustery showers off the Atlantic and plenty of rain to western Scotland. There is another low pressure midweek, not a storm but a spell of frontal rain and gusty winds with milder air then colder before another bout of wind and rain and mildness on Friday.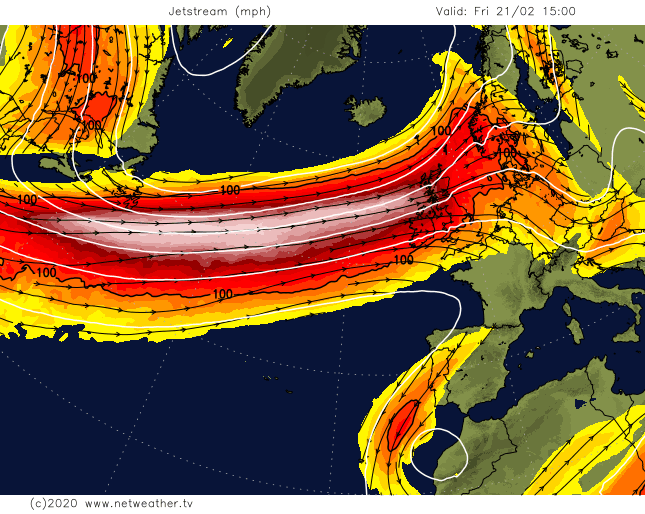 The zonal jet stream just keeps on powering low pressure and westerly Atlantic flow at the UK. Eastern areas stay more sheltered, so drier and brighter. Western Scotland, NW And SW England and Wales see more rain. Not like at the weekend from Dennis but still ongoing heavy showers or longer spells of rain which add to the saturated ground, full rivers and keep the flood risk going.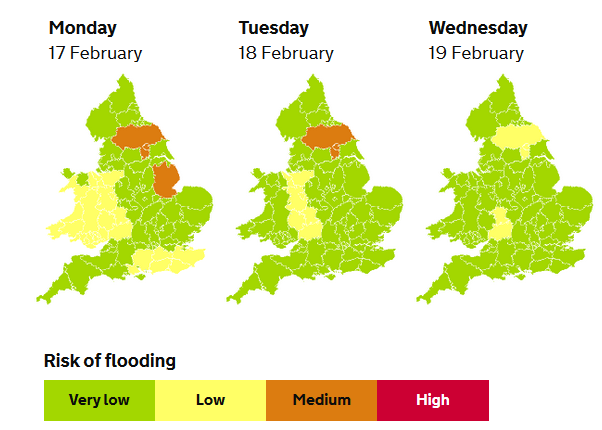 "River flooding may also continue in some places into the middle of the week on larger, slower responding rivers across England and Wales such as the Yorkshire Ouse, River Severn, River Avon (Glouc.), River Dee and Thames as well as across parts of the south-east of England" EA
Just because it is sunny, doesn't mean that the flood risk is over.