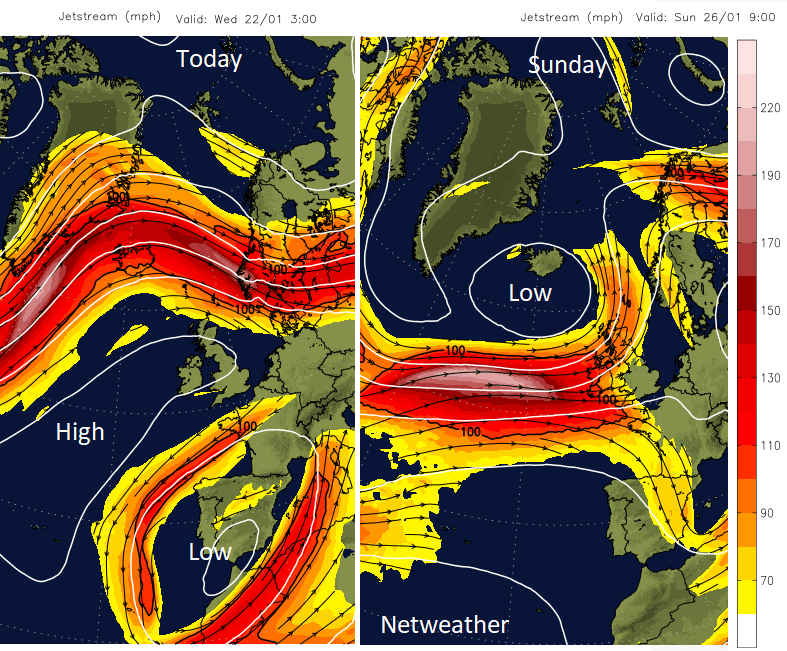 The high fades and the Jetstream shifts southwards once more, to begin throwing low pressures our way from the Atlantic.
The Weekend
For most there will still be plenty of dry weather this weekend but with the winds picking up, more noticeably by Sunday. Saturday morning starts off chilly with a frost for SE Britain. There will be more cloud and dampness for Ireland and much of Scotland as the southerly winds freshen. Much of England and inland Wales keeps lighter winds and fair weather.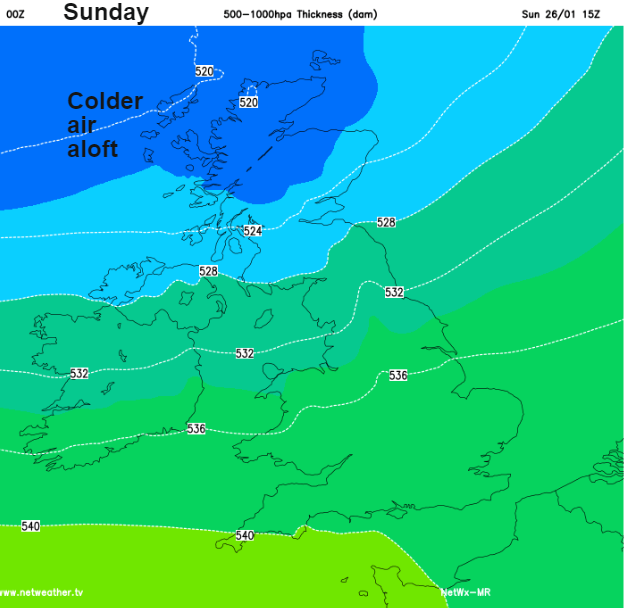 By Sunday there will be a fresh SW wind, strong for coasts and hills in the north. As a cold front sweeps across the country there will be a change from the mild start (out of the wind) to a chill in the air. There will be rain from the NW, but it falters across Britain so the wet weather on Sunday is mainly for Northern Ireland and western Britain. As the main cold front heads SE, lines of showers pile into western Scotland with snow. Wintry showers could reach the Cumbrian Fells and Pennines but the main accumulations will only be for Ben Nevis, the NW Highlands and Aviemore. For the southeast and London, it will be a more unsettled day but mild at 10C
Monday looks very unsettled with another low pressure bringing rain, winds and hill snow.