Sunday
A cold, crisp and frosty start to Sunday leading into another fine and dry day with long sunny spells, wall-to-wall sunshine for some, temperatures reaching 6-8C, about average for January. The exception will be across NW Scotland where a southwesterly breeze will bring more in the way of cloud and milder air, with temperatures reaching 10C here. Maybe worth watching your barometers or weather stations in the southwest, because here we could see pressure rise to 1050 hPa late in the day.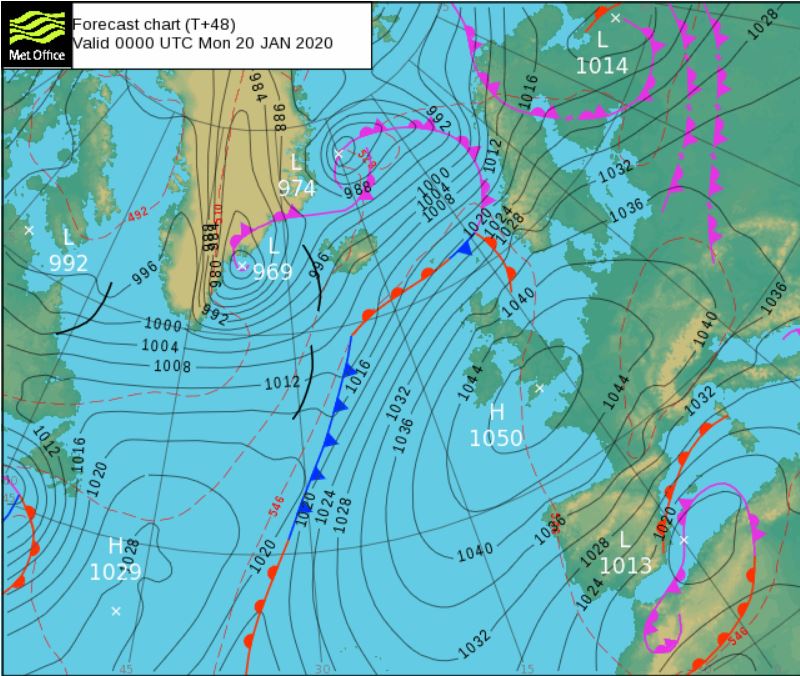 Next week
Cold and frosty again Sunday night for much of the UK and greater chance of some fog forming in the south, so worth bearing in mind that this may cause some travel disruption for Monday morning's commute. Northern Scotland will be milder and frost-free overnight though, thanks to a southwesterly breeze here. Perhaps more in the way of cloud generally for Scotland and Northern Ireland on Monday blown in on a southwesterly breeze, milder here too with temperatures reaching 8-10C. Otherwise England and Wales dry and sunny again, temperatures reaching 7-9C.
High pressure hangs around much of next week, though cloud will spill south around the high from mid-week, bringing some patchy drizzle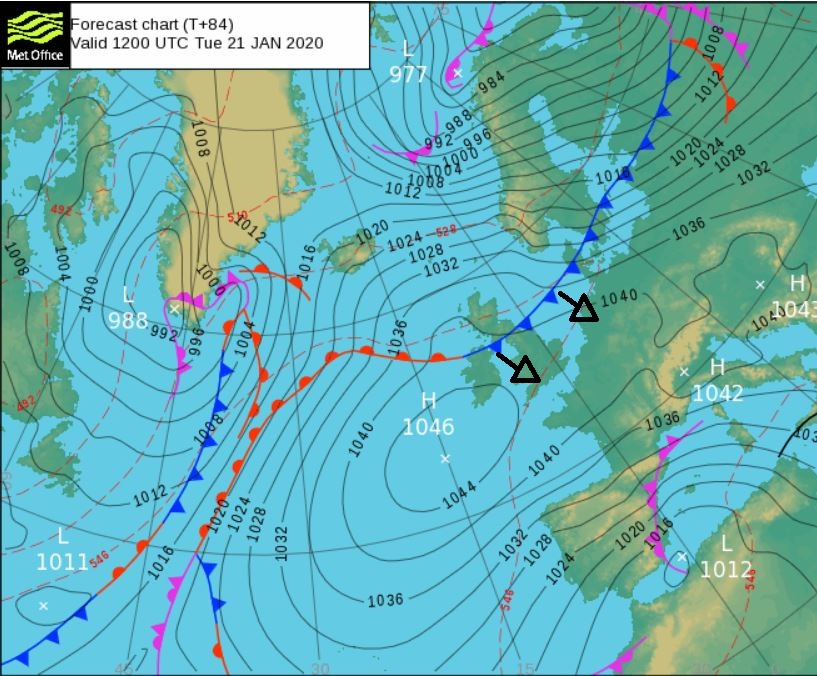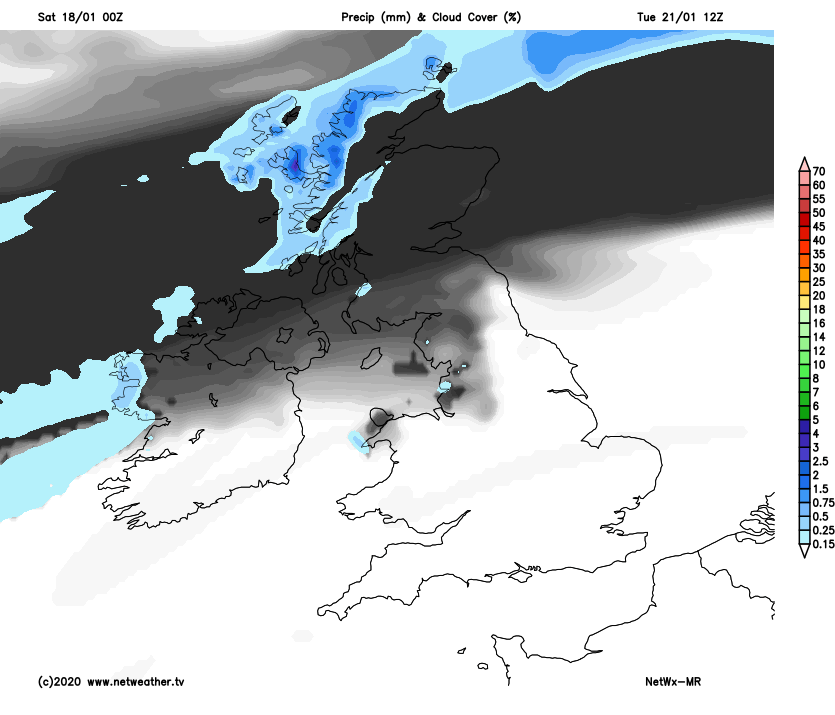 Cloudier, breezier and milder across the north generally on Tuesday, with some rain for a time across Scotland before easing. Southern areas dry and sunny after another frosty start, though overnight fog patches could be slow to clear.
High pressure across the south to start the week tending to retreat west, which will allow weakening fronts to slip down from the north Wednesday to Friday, so although it will remain mostly dry, it will be cloudier and milder for many, with overnight frost less likely. Cloud thick enough to bring some patchy drizzle at times, perhaps more general rain arriving across the far northwest through Friday.