This next low will bring heavy rain to areas that already have saturated ground and high river levels. The storm surge from Brendan continues to bring coastal flooding concerns for Scotland and in the south-westerly winds today from the new low the English Channel will again see high sea levels around the high tides.
After a fair start for many before the rain in the far SW heads north. Over Wales this morning, around the Bristol Channel, to Cardiff and Southampton by lunchtime. Then into NW England and the Midlands before reaching much of England early afternoon with outbreaks of rain for parts of Northern Ireland. Scotland looks dry at lunchtime, still cold with snow showers for the NW Highlands and continuing strong SW winds for the Western Isles.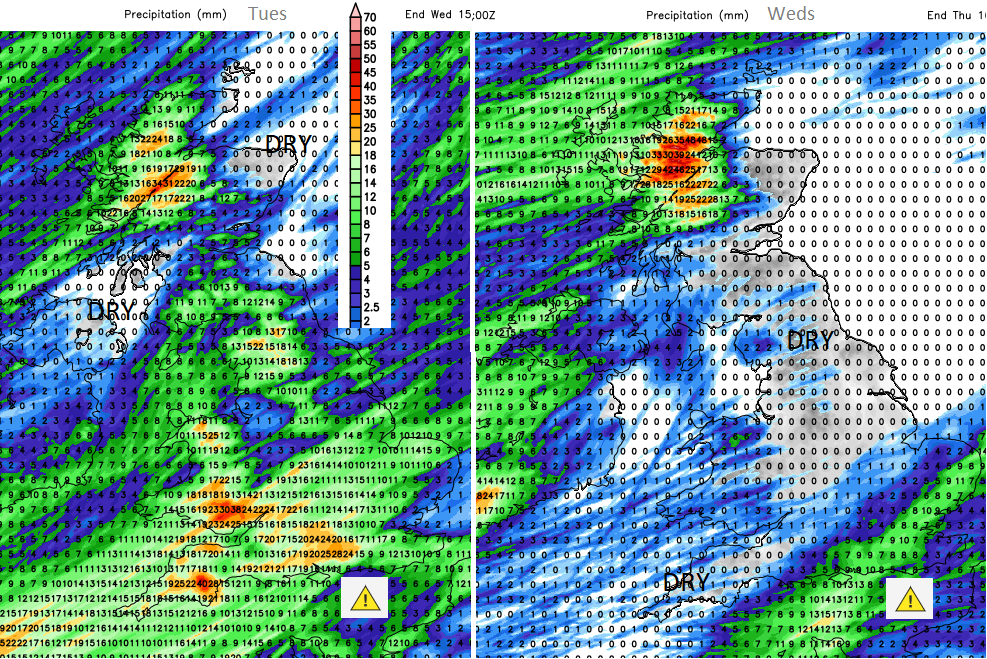 The south to SW winds freshen for southern Britain this afternoon as the wind warning starts for England and Wales. The winds will be strong even gales force at times around exposed coasts. The winds pick up for SE Britain, say mid Wales across to the Humber, to the south of that line.
Late afternoon the next active cold front will bring sharp downpours into SW Britain. This extends over the West Country, into the Midlands with vigorous convective elements bringing the risk of surface water flooding. Conditions for the evening rush will be poor again with the rain and gusty winds.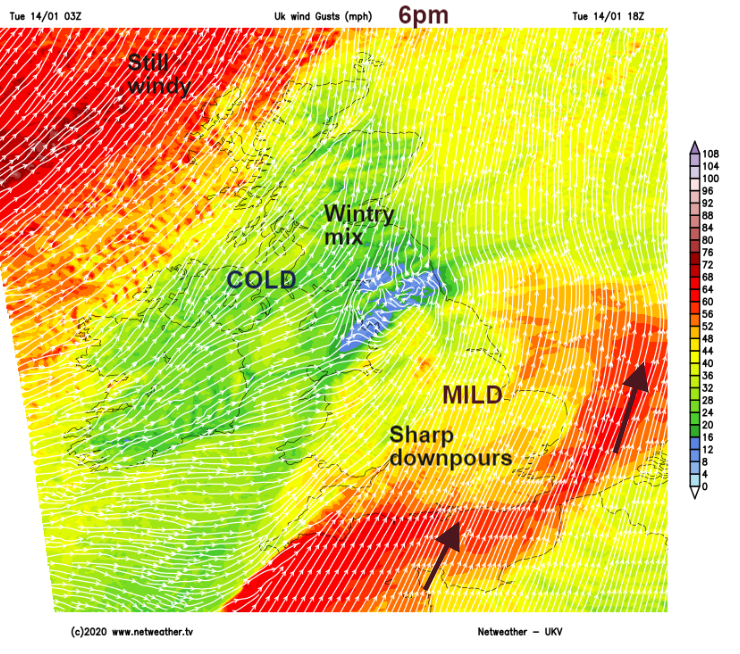 Gusts of 50 to 60mph with the windy weather continuing well into the evening for SE England, East Anglia and southern counties of England. The cold front from the low will move eastwards this evening, clearing the winds and heavy rain from Wales and the Midlands.
The frontal band lingers overnight for SE England and there is a Met Office rain warning for southern counties linked to the groundwater conditions and general saturated land which lasts into Wednesday morning.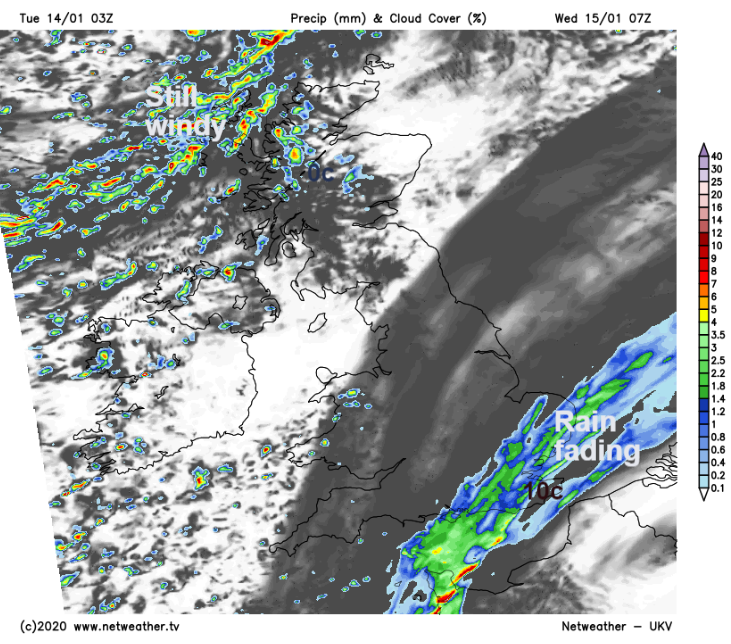 The rain takes its time on Wednesday morning to clear from SE England with a pocket of mild air still holding on. Elsewhere is cooler, still cold in the north but bright and sunny. Dry for many. There will be more snow showers over Highland Scotland with strong gusty winds reaching over Grampian in the afternoon.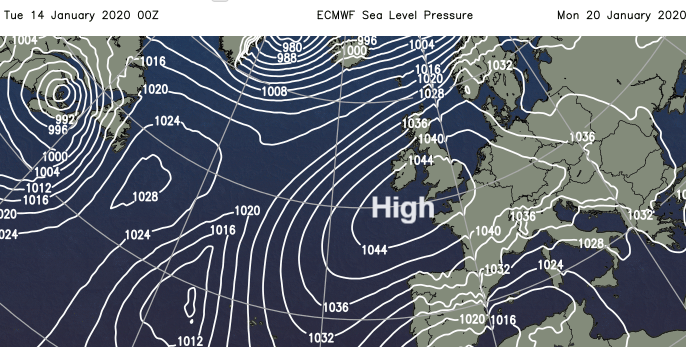 Another low pressure moves in for Thursday, but it looks like a change in our UK weather is afoot with more settled, chilly but dry weather should take hold for next week with frost and fog.