Summer 2018 - Moans, Ramps, Chat etc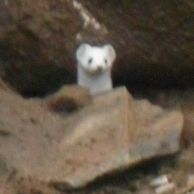 Please ensure you stick to the forum guidelines when using this thread, particularly when it comes to discussing weather preferences:
Quote

Weather Guilt-Tripping - Please don't suggest people are selfish for enjoying or even looking forward to a certain weather type. Everyone has different weather preferences, but since none of us can control the weather, no-one should be made to feel guilty or foolish for liking it.
Message added by Paul
---
Latest Weather News

High pressure is still with us, bringing a lot of cloud but it's at least mostly dry. That changes this weekend though, as the jet stream moves south and low pressure makes a comeback. After some rain on Sunday, Monday is worth keeping a close eye on, as an intense low may bring a bout of stormy weather. Read the full update here

For NW Europe, intense high pressure has brought blue skies, settled weather and broken records. Newfoundland has seen huge amounts of snow and still digging out as Spain weathers Storm Gloria. Read more here

Jo Farrow

| 

Latest weather updates from Netweather

Recently Browsing

0 members

No registered users viewing this page.