Summer 2018 - Moans, Ramps, Chat etc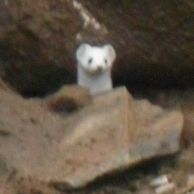 Please ensure you stick to the forum guidelines when using this thread, particularly when it comes to discussing weather preferences:
Quote

Weather Guilt-Tripping - Please don't suggest people are selfish for enjoying or even looking forward to a certain weather type. Everyone has different weather preferences, but since none of us can control the weather, no-one should be made to feel guilty or foolish for liking it.
Message added by Paul
---
Latest Weather News

Some snow on the ground in places in the north to start Tuesday, otherwise a cold day with showers in the west, wintry over higher ground. Turning milder from tomorrow, with rain in places. Read the full update here

There is enough of a chill to bring wintry showers in from the west and for Monday night into Tuesday the risk of Ice and Snow for parts of the UK. Also includes a video from Netweather forecaster, Jo Farrow. Read more here

Jo Farrow

| 

Latest weather updates from Netweather

Recently Browsing

0 members

No registered users viewing this page.