Holidays
Local
Radar
Windy?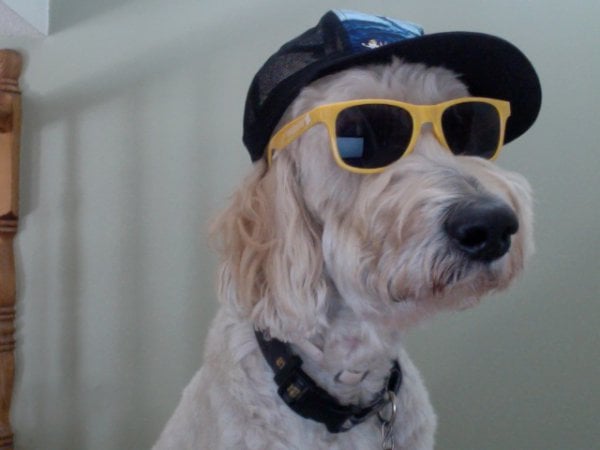 Content Count

1,639

Joined

Last visited
Community Reputation
3,691
Exceptional
Profile Information
Gender
Location
Interests

meteorology .astronomy .photography

Weather Preferences
Recent Profile Visitors
Well gang ,something to get our teeth into .my dog as been over at the computer wagging his tail ,I spent time up the wood shed today summoning an easterly ,a good start ,some mild murk to come first and certainly some interesting charts on offer .I am off to the NORFOLK coast next Monday for a week Grey Seal WATCHING WILL I need hat and gloves .Great forum LETS hope we can all share a great winter , Stellas all round . .

Certainly looking good for some fine settled conditions ,and if all the cards fall right some nice frosty murky mornings ,not bad for starters .going up the wood shed in a moment to have words with the weather gods , cheers to you all ..

Evening all ,HI gang I have been lurking around and would like to thank all the regular posters for their contributions to our great net weather forum .Just put my bbq in the WOOD shed ,brought out the Snow spade and dusted the sledge ,Arctic air incoming ,some interesting charts with some nasty lows forming and running in our direction .What a year it's been ,something for everyone , Stellas all round cheers .

Hi gang ,nice CELL heading my way ,I.m in Winscombe west mendip ,two very bright flashes no THUNDER yet ,looking good across parts of Cornwall, Anyone else in these parts got any action .

Snow drifts followed by the north sea and English channel frozen solid allowing Wolves to cross from Europe and of course net weather crashing every night .back to the models ,an indication from today's charts that we have 5 days of v WARM to hot conditions then possibly a thundery breakdown ,after that if indeed the COOLER air arrives I think we are going to be kept WAITING .But I do have a gut feeling that some very interesting synoptics will be around next week , great forum keep the posts COMING Gang ,cheers Stellas all round .

Radar showing some activity moving n east towards Cornwall , THINK this is a bit further north tracking than I read EARLIER today ,any one got any comments as I have been glued to paperwork today ,cheers gang .

Good evening Gang ,i have just got back from Canada ,having spent the last month there with my late Wifes very best friend who emigrated there in the very hot dry summer of 1976 ,crikey it was hot there on the last week ,30 miles north west of Toronto ,but beautifull air cooling ,like living in a fridge .well certainly looks like the heat will be building again from tomorrow ,great to be able to come on this weather forum which i,v said before ,The best i think in the world .as for the forecast Models ,in this sort of very unusual set up , and taking in to account most of the Northern hemisphere is in unusual Synoptics at present i would only look at the next week as a maximum ,but hey gang we need to enjoy all this heat , yes it could last most of the summer but it could flip ,which often is the case with extreme weather ,cheers gang ,nice to be back home ,

It seems to be a similar set up to what happened in june i think 2012 . i was visiting friends in Canada and watched it develope on the internet ,pretty sure we flew back following day .i,m pretty sure there will be some good action tonight but Hit and miss ,best of luck to all ,Mind the metal spoons and forks ,and keep away from the chimney etc etc ,all great fun for those who love it ,yes i can see some good towers going up to my far south east ,cheers Legritter west mendip ,

Good morning Gang ,i havent posted much lately but been Lurking , great to see some summery weather forecasted by the charts .I do have a hunch that the next month or so will see big swings ,but lets hope the summer overall is one of BBQS ,Thunderstorms , and STELLA on ice , followed by a nice Autumn then the Winter from Hell ,i usually pop in here for a read most days , Thanks for all the great posts , cheers Legritter .

Morning Gang ,ok the rain as cleared away but this nagging wind is a real pain .I am starting to venture out in the Garden a bit now ,with a pair of shears tidying up Lavenders etc .But this wind seems to creep up YER trouser legs and down the back of your kneck ,years ago i wouldn,t have moaned but now with rheumatism etc etc (getting old ) So hopefully looking at forecasts we could suck some warmer temperatures across our region and IF the sun comes out we should all be able to get out and do some Gardening .About 12 years ago i put in some Rhubarb think it was Timperley , two plants it gave loads of rhubarb for three years then disappeared down under !!!!! year before last it grew again ,and last year kept me and neighbours supplied ,even with a crop last Autumn ,and its just now showing at least a dozen tops ,seems to do well just left in an open site .We had a flock of about a dozen long tailed tits over the winter but now down to just one pair .I have occasionally seen a KITE flying about this area ,our local Perigrins Are chasing off our Buzzards from their nesting site.our Local Jack daws are Two to nearly every chimney pot around our area ,of course nesting site and FREE warmth from the Chimneys ,but still currently all flocking together come 7pm ish .Roll on the sunny warm days ,I love the Magical snow but looking forward to some outdoor life .cheers gang ,great that we can all have a chat on this Forum .

This rain seems to be moving very very slowly ,as not moved much north east from my location north somerset ,for several hours now ,so expect some locations will see high totals ,probably the high pressure dropping down from the Arctic which is influencing todays Front .Interesting weekend coming up ,and IF the Dice falls right for our area we could pick up some Snowfall , cheers all .

good afternoon gang ,There certainly is potential for Snow this weekend ,over many years of weather watching ,in this sort of set up forecasters wont stick their necks out too far because fronts etc can evolve very quickly in deep cold air .Already today Warnings have gone out for variouse parts of the country ,and although at the moment we are just outside the warning areas There could be a big shift tomorrow , Fax charts ,curtain twitching Radar and Lamp post watching on the menu again folks .Now food ,hot crispy sausages in bread with brown sauce ,crackly belly pork ,breast lamb stuffed, with chips BUT i do have a healthy day three times a week with veg fruit and some protean ,as i promised my Late wife back in November that i would look after myself .No one to tell me off now if i make the curtains dirty when Twitching ,well gang evening charts are on the way , best of luck to all that like the magical snow ,.

HI GANG ,And late April about the 25th april ,1908 large areas of central and southern england had record breaking snow ,possibly 40cms plus in Southhampton ,Bristol and Oxford 850S ONLY ABOUT MINUS 5C ,SOrry about typing but getting tired ,So it looks like the Chase is on again ,lets see what the morning runs bring ,fingers crossed cheers all

Knocker ,great that you are giving us plenty of info ,thank you .Rain just arriving in my kneck of the woods ,i,v just seen a bumble Bee having a good hunt about .LOW pressure a plenty on the charts and i can see some action weather arriving on Mothers day with perhaps some Thunder which will be of interest .

Good afternoon fellow posters ,well it does look like a week of very high rainfall totals and action weather in a mild set up .But some Models are showing the possibility of high pressure becoming more of a player in the further outlook .The other day i looked up very cold snowy spells for early spring ,and came across the Late April 1908 very wintry weather episode ,if you put in Cold snowy April 1908 or go to Net weather past events ,you can get a good read and there is a video showing you the synoptic set up ,i,m pretty sure i,v seen it before but forgot about it .SO Will the SSW event bring us another memorable event ,theres still time if the synoptics arrive on our shores ,cheers Gang PS STellas all round .