Holidays
Local
Radar
Snow?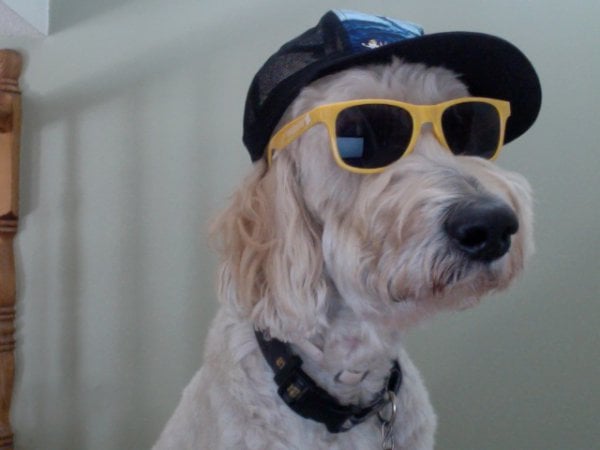 Content Count

1,674

Joined

Last visited
Everything posted by legritter
Welcome poster ,interesting remarks and hope we see you post over the coming winter , shaky times this current model watching ,will it be mild mush in ten days time or a new high further north delivering an early snowy surprise for us snow starved Mortals , Theres always Zonal ,a bit for everyone in this part of the northern hemisphere ,cheers .

Charts tonight still showing promise ,just hoping that next weeks northerly will get upgraded as we move through this week .This weekend could very well see snow falling although most likely further north and with some elevation ,next week if we do get what charts are currently showing and we can get locked in for a few days or more ,could see more of us snow starved posters get in on the act ,Very early days but interesting times i,m sure . Ecm full of promise ,cheers all .

Good afternoon gang ,its nice to be back reading all the posts again ,although i have been lurking .(Thanks to all friends on here for my much appreciated messages over the loss of my wife recently ,THANK YOU ALL ) .Its great to see that the charts are showing some Winter weather , really warms the cockles of my heart .And its the charts which keep us interested not always showing us what we want ,and i,m certain that over the coming winter there will be Prozack moments and of course STella times ,so with the Meteorological Winter looming we can look forward to 364 roughly Runs of the good old GFS ,182 of the ECM , AND HUNDREDS OF OTHERS .Looking around the Internet back last year i looked at many weather forums etc ,and found that ours is by far the best and most interesting around .In my next post i will stay on Topic ,just wanted to start with a light Hearted post today .Let the hunt for Winter Synoptics commence ,Curtain twitching ,hiding behind the settee etc ,cheers gang ,.

Good morning Gang ,Its great to be back reading the Posts on Net weather .My Wife passed away two weeks ago ,she had Pancreatic Cancer which spread ,but enjoyed life since she was diagnosed back in April , No one now to tell me OFF when i make Dirty marks on the Curtains in the winter to see if its SNowing around our street lights .Catch you all up soon ,i,m looking forward to the friendly chatter !!!!!!!! Banter and The Best weather forum in the World ,Shovels at the Ready ,cheers

Good evening Gang ,Yes ECM looking good for end of the run .Lets hope we do get some good dry conditions ,and some sun , and we all get some warmth by day . Crikey just had several hours of steady hvy rain , thanks fellow posters for all your good wishes ,Great forum ,great community great team work , Stellas on me ,cheers .

Good morning Gang ,I have been Lurking around following most posts over the last few months ,but with my beautiful wife being diagnosed Terminal C ,about 4 months ago .Anyhow ,looking at the Charts it looks like a very mixed bag of weather coming up soon ,to early for loads of detail but several low pressure systems diving across our shores ,for those that dont like it too wet though ,perhaps the azores high may help you out a bit especially later in the upcoming period ,and of course the models may get the wobbles depending on any EX hurricanes ,and where all their left over energy finishes up .Cheers GANG ,is it time to get out the hat ,gloves and scarf .

Hi gang ,hope all will see something ,looking at all the ingredients ,if you are in the right spot it could be very exciting .just hoping that it all slows down a bit till sun down ,then half a thatchers and up the wood shed to enjoy mother nature [fingers crossed cheers ] .

hi gang ,its looking promising for some action later this week especially thurs and friday . No exact detail can be put on any given location but the fair chance is certainly there . would be great for an overnight storm ,thunder rattling the windows and forked lightning dancing all around .I do read the posts most days ,but my dearest wife is very ill ,its great to come on this forum for a read ,well gang bring on the storms ,hope all get a bit of the action

Evening gang ,really love coming on here for a good read .Iam following all posts most days ,usually when i take a break from nursing my beautiful wife who is very poorly at present ,heres hoping that current mid range models are correct that we could get our summer back soon . Just dont know where the time goes these days ,wont be long now till the winter of hell arrives .so onto the models and the positioning of any high pressure will be very critical ,it all could go bang with storms next weekend or just plain v warm and dry ,or even the high slipping away to open the door to our friend the Atlantic ,all very interesting ,take care all and enjoy our great forum ,the best on the Net , cheers

Evening gang ,It was great in my location of north somerset , probably best action for many years and coming at that magical time of early hours .I have not been posting much of late ,losing my mother in law back in february ,after nursing her for nearly two years ,and now my great wife is very poorly .Must admit with my wife in hospital and so being alone at home last night ,i did venture out in our porch last night to watch the storm ,although fantastic when the forked lightning started i did venture back inside to watch it from an open window ,Lets hope we all get some more action later tomorrow ,but i think its best to wait till morning as the track is not yet modelled even with the experts ,but i,m sure there will be some happy bunnys around ,cheers gang ,legritter .

morning gang ,not posted lately but i am lurking and reading ,very interesting charts and a big thanks to all regular posters who keep this forum buzzing ,lets hope someof us get to see some white stuff ,cheers gang

Models still showing some good weather ,a break down during this week then high pressure again ,we could even get some hvy showers which will make it a bit more interesting . we had some very interesting clouds this afternoon , and even the contrails were of an interesting kind ,dont forget any one learning about upper air charts would benefit from reading [the science of contrails ] a very good read , short ones ,long ones , broken ones , etc etc , in my neck of the woods the Squirrels are running around shouting Frosty is the King ,what a fantastic forum we have and great when its quieter that we can do a bit of banter , cheers gang

Thought i,d just pop in and say hi gang . Every drop of warmth will come in handy ,no good having cold winds that find every gap in your clothes ,as far as the models go its a case of typical early spring , cheers gang ,

Evening gang ,Some interest at the end of tonights ECM but got a gut feeling that its the carrot dangler ,I have not given up on a good northerly blast ,i,v been lurking and reading the posts most days ,Certainly quiet on this forum ,reflects the weather ,lets hope we get a late blast of wintry heaven ,cheers gang

The above post from Bring back 62/63 is much appreciated ,what a great forum we have on Net weather , looking at the models and no sign of a cold spell or period but some short lived colder snaps . I,m giving Frosty,s Squirrel a Mate ,meet Jake the Highland Hare ,he and his mates are very vulnerable with the lack of Snow ,lets hope that March will be kind to him ,cheers gang .

As you say ,no clear evolution yet ,but I,m hoping a visit from the North at end of month ,today's gfs not the best for cold lovers ,think it's a case of just waiting (yet again ) for the Hunt ,great forum gang ,I, v been lurking of late as nursing my 94 yr old mother in law who passed away last week ,cheers gang .

Just had a look outside ,slight covering of snow here ,on the bin and outside table , just need that area of snow to move a bit more south ,so I, v missed snow falling but looking at radar I may get to see some flakes again soon .

Yes its great that we do have this cold period well in the reliable ,and next weekend or should i say this weekend could see some surprises ,these will of course show up better on fax charts as we go through this week . for those of a nervouse position including myself ,i have watched many cold spells [over the years ]start dry and a bit boring but surprises do turn up ,and its going to be a forecasters nightmare i think ,lets hope that we are waiting for a bus and three turn up that we can hop onto ,well gang hope all of us see something cheers .

Well at144 hrs I, m very happy with this chart ,it's interesting on which way that high to our n east will go ,ok I don't expect any snow fest just yet but my juices are rising ,my wife as just said your in a good mood tonight , think flooding issues and storms looking at today's general model output ,perhaps all the action for us snow lovers could be around the next corner ,cheers all ,

So Matthew Hugo predicts half of Feb could be wet windy ,no sign of any cold ,right I, m off out of here ,the guy is very knowledgeable but we will have some very cold air to our far north driving this cyclonic wintry spell and if we get lucky we have a good chance of the white stuff ,right I, m back ,don't give up this cyclonic spell could bring us what we desire ,cheers gang .

So Matthew Hugo predicts half of Feb could be wet windy ,no sign of any cold ,right I, m off out of here ,the guy is very knowledgeable but we will have some very cold air to our far north driving this cyclonic wintry spell and if we get lucky we have a good chance of the white stuff ,right I, m back ,don't give up this cyclonic spell could bring us what we desire ,cheers gang .

Can we bribe the border guards ,very interesting model watching coming up ,will it be a deluge of rain come Feb or hopefully the white stuff ,ecm up soon ,cheers

yes looking like winter 2017/2018 will be dominated by northern blocking ,i have tons of soup stocked from this winter , well back to models and atlantic awakening but its going to have to fight hard ,would be realy nice to get some help from a SSW event ,I must be desperate for a flake of snow i,m watching tiny bits of something over devon ,curtains will be twitching tonight ,plus Halogen light ,cheers gang ,

Just hoping that we can see some flakes falling ,probably when I, m well tucked up in bed though but would be nice though ,see we have some frost still on the ground and temp at minus 1 c currently ,a few blobs of something currently on the radar over Devon, fingers crossed ,cheers .

evening all ,just hoping that something pops up in future runs perhaps high pressure over nw russia backing west so we can at least get a low tracking to our south .even better a SSW event would be good especially if the dice falls right ,tonights ECM in its later runs with a bit of a push could produce the goods so hopefully next runs could be interesting ,i,m currently suffering man flu plus chest infection so only popping in this forum now and again ,cant beleive i,m waiting for a possible wintry shower event tomorrow night and early sunday ,if i see a flake i,ll try to take a photo of it ,cheers gang .