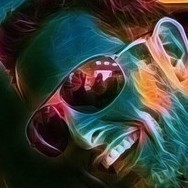 Entry posted by Coopsy ·
833 views
As I sit here typing, looking at the amazing, snow capped Canadian Rocky Mountains, the sun is streaming through the window, another day of blue skies, warm breezes and temperatures in the mid teens. Quite remarkable for the time of year.

I think this is the first time since being here in 9 years that we have not had snow in October, or September or August or July for that matter.

It is quite surreal knowing that I can do work in the yard in a t shirt when, at any time, the high pressure can give way to the cold arctic air and winter will be here for 6 months.

This year the fall colours have been unbelievably bright, quite the comparison to previous years and I wonder if the June floods followed by hot sunny weather had a part in this.

[attachment=189117:front yard.jpg]

The house is prepared, the yards are all done, the bbq covered, the patio furniture put away and now its the wait - a bit like the US Golf states waiting for a hurricane, enjoying the calm knowing what is just around the corner.

For now I am embracing the warmth and will update y'all once the first snows of the season arrive.