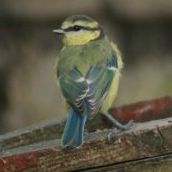 Well yesterday at 12.30 i suddenly thought i was bored and suggest we go out for a drive.and thought i know ive never been to blackpool so off we went Just over 200 miles later we turned up and WOW what a great place.Ill be going back soon to make day of it,far to much to see in 5-6 hours.
Went on the trams,the pleasure beach (queues for the rides are long tho) the food was good not like some typical beach resorts.Weather was dry most of the time unlike the rain all the way up there and really dense thick fog on the way home.
Id highly recommend it to anyone but make a day of it ,if you like walking great theres miles of seafront,if not jump on a tram 1.40 for adults each way or maybe jump on a horse drawn carrage.litle one can go on a donkey.in the evening drive thru the lights,there were kids hanging out of windows,sunroofs ect all over the place.
I brought some flashy bunny ears to wear and i had them 5 mins when we got on the tram to go back to the car.I ended up sitting oppisite a little girl sat on her mums lap who had taken a fancy to these ears and her little hand started to open and close saying like hand it over.so that i did,I just cant help it,the grin on her face was fantastic she was 1 year old she just held them grinning from ear to ear so that made her day. (wish my 4 were that young again)
drive home took a little longer as the fog was really bad,apart from that my random day was over at 2am this morning when we got home,and poor gary had work at 8am.opps.ahh well great day
loz