Decorating (pictures Included)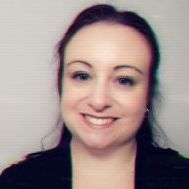 Easter weekend was spent decorating Mini Raven's bedroom. Mr Raven spent 1 hour 38 minutes helping to decorate (my stopclock was hidden) I spent 34 hours 11 minutes decorating (admitidly(sp) including drying time, and a trip to Chislehurst Caves on Good Friday)
Anyway, the yellow walls are the before pictures.
The pink walled pictures (and a lovely mini me (aka a young Catherine Zeta) looking lovely in her bedroom) are the finished bedroom decorating.
Not much else has been happening - other I was told I could be made redundant in February. However, I applied for a job in my office, and got it yesterday. Whoopee.
Edit. And yes, she has just turned 5 in those pictures, and not 9. I always imagine a 5 year old to be small and chubby. Obviously the Zeta genes are in the blood stream somewhere along the lines. Especially since Catherine is my twin. *cough*