There is an awful lot of water about, puddles and submerged parks and fields. Southern Britain has an ongoing list of Yellow rain warnings with flood alerts and warnings littered over England. More rain is forecast.
Parts of Scotland have flood warnings or alerts from recent rain and melting snow but Friday will be drier with showers from the west. So an improving picture here for river levels and the flood risk.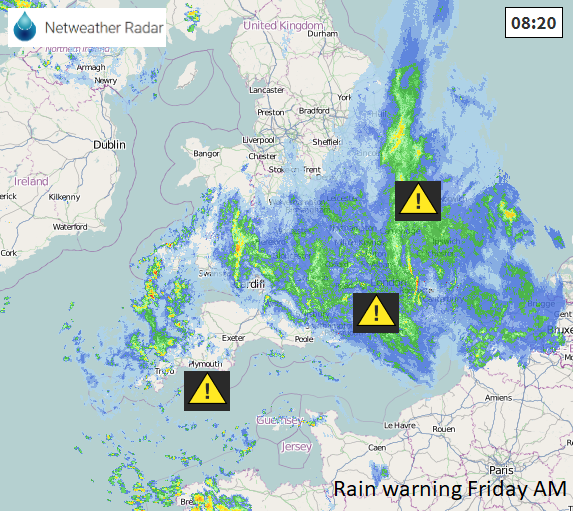 Through the day the main area of rain shifts off over the North Sea, taking its time to clear eastern/NE England. The yellow warning over SE Britain lapses at midday. Clusters of showers continue to feed up from the SW (where the other bit of yellow warning also fades), affecting Wales then the Midlands including Lincolnshire by this evening. There will be more showers for western Scotland and Northern Ireland. In-between all of that there will be some fair weather, a few bright spells but quite a lot of cloud/. The winds are light with temperatures around 7C but more of a SW wind for Kent with temperatures in the SE up to a mild 10C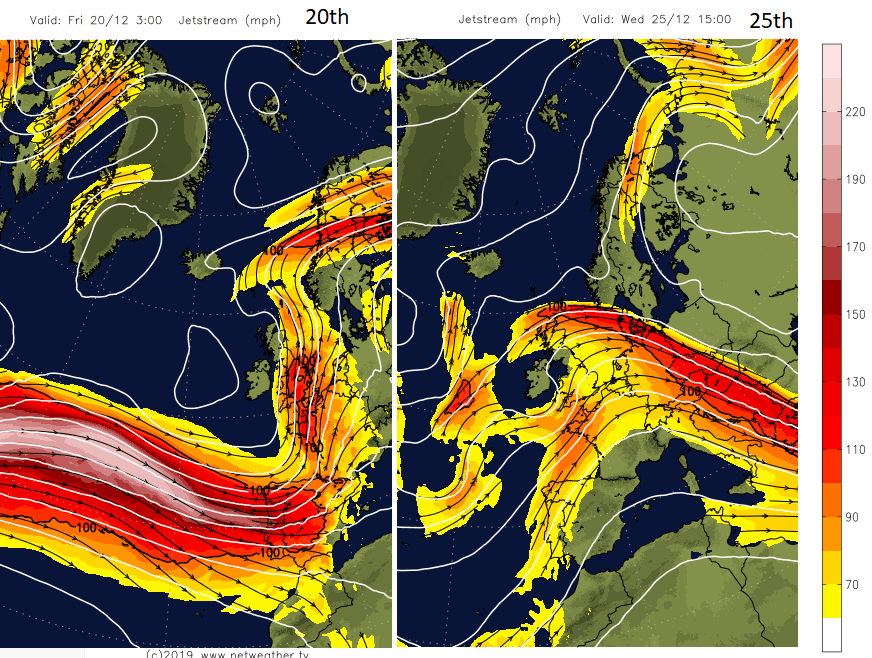 The Jetstream has been further south than usual, bringing vigorous low pressure to NW Iberia. Midweek gales linked to system #StormElsa hit western Ireland on Wednesday night and the fronts from that are still affecting Spain with very unsettled weather.