After the flooding in recent days across parts of Britain, with some places already seeing November rainfall records broken only half way through the month, the weather is looking less wet this week. However, there will be some rain around during the second half of the week, as low pressure moves in close to the southwest, but the rain will affect mostly the west until Thursday. And after that, rain will generally not be heavy for long or persistent, unlike last week. Before then, high pressure will bring dry and bright weather by day and some cold, frosty and foggy nights.
Today
For now, it's a mostly dry but cold start to Monday for many, frosty across Scotland, far north of England, Ireland and N. Ireland, with the temperature falling as low as -8C at Tulloch Bridge in the western Highlands. So, some icy patches to watch out for in these areas, particularly across northern Scotland, where there's been a few showers feeding in. There are also some localised fog patches around across some western and southern areas to watch out for on the morning commute. A brisk northerly breeze down North Sea coasts of eastern England is bringing more in the way of cloud and a few showers, holding temperatures up here.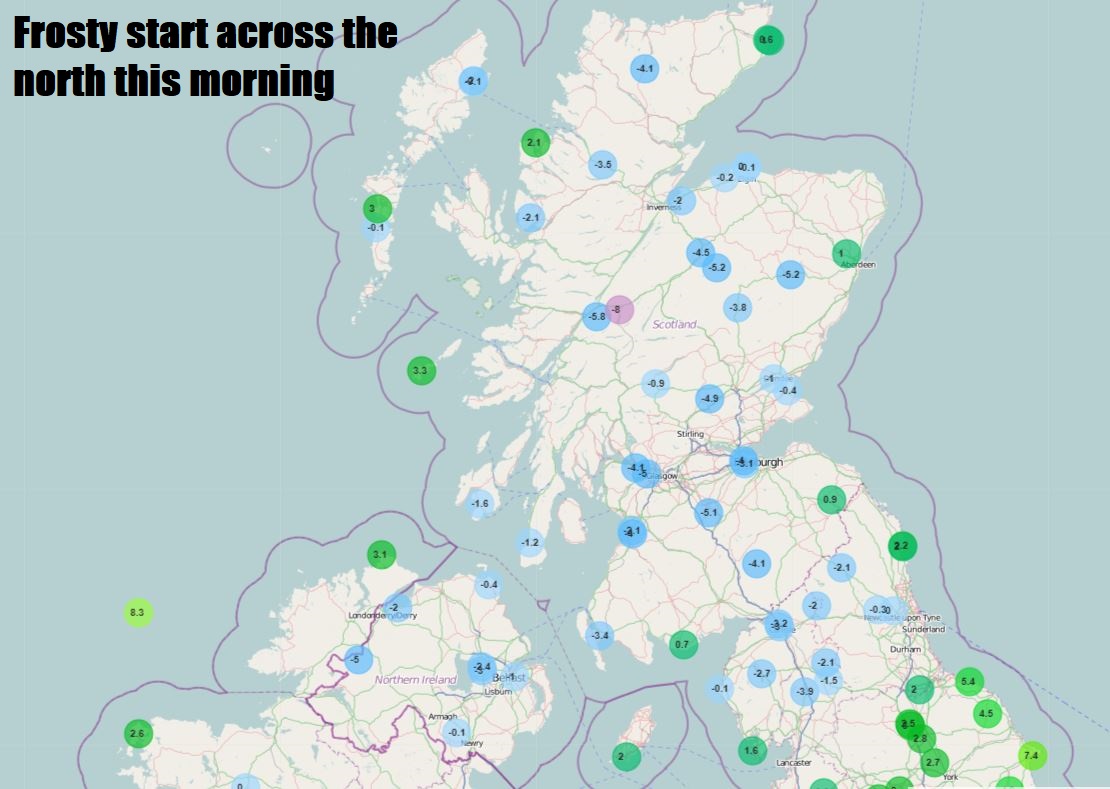 Once early low cloud, mist and fog clears the southeast and any fog patches lift elsewhere, for most it will remain dry throughout today, with some decent spells of sunshine developing, thanks to a ridge of high pressure building in. Remaining cloudier towards North Sea coasts of England with a brisk northerly breeze continuing to feed in a few showers, a few showers also possible across northern Scotland too. A chilly day, temperatures reaching 6-9C at best generally, perhaps 10-11C in the southwest, though across parts of Scotland temperatures struggling to get above 2-5C.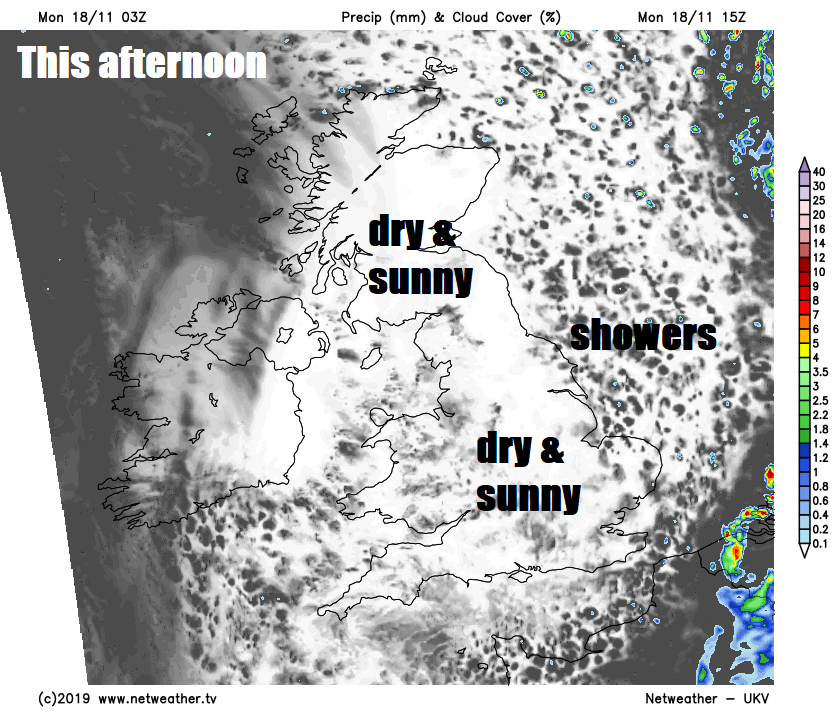 Tonight
Many areas will have a dry, clear and cold night, with a widespread frost developing, a hard frost developing across northern areas, with temperatures in sheltered glens of Scottish Highland perhaps approaching -10C. With a lot of dampness around in the air, there could be some freezing fog patches forming too. Still a risk of a few showers clipping coasts in the far east.