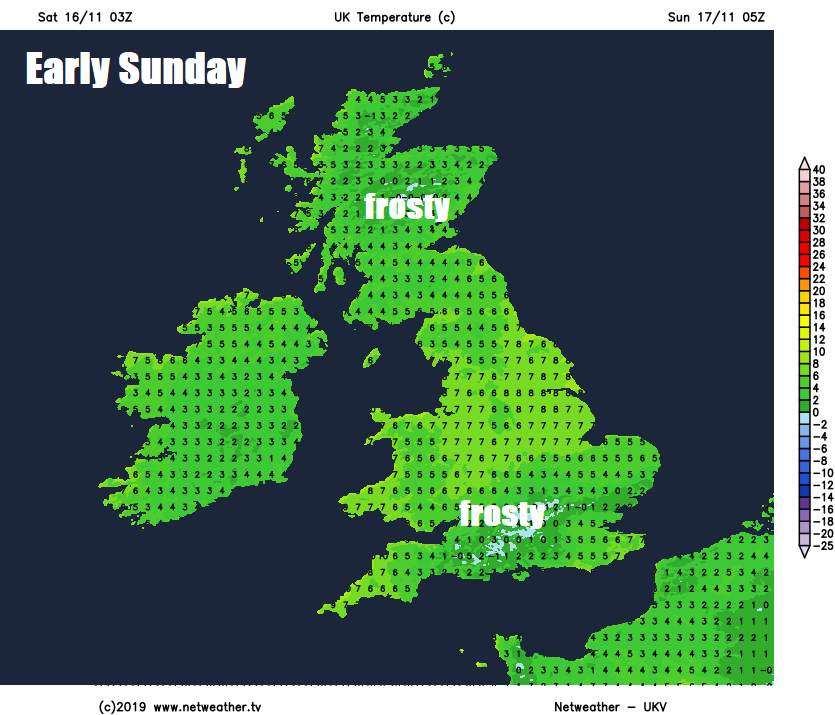 Sunday
On Sunday, a set of weather fronts lying across Wales, central and northern England will move very little through the day and will bring cloudy skies and further showery outbreaks of rain in these areas. To the south and north of these areas, which will be SE England along with much of Scotland away from the southeast and Northern Ireland – it will be mostly dry and bright or sunny. Temperatures reaching 8-10C across England, Wales and N. Ireland, 6-7C across Scotland.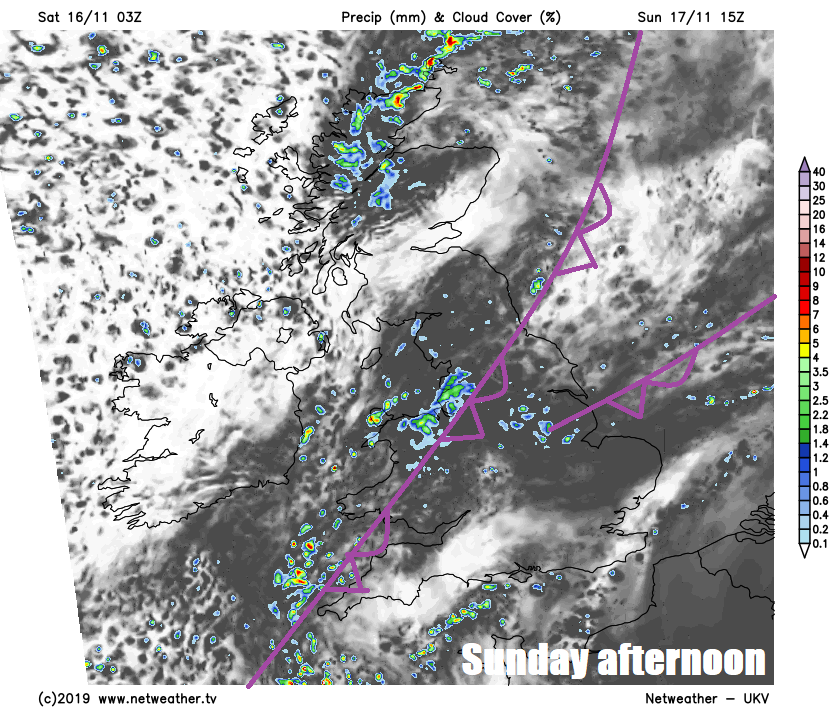 Next week
High pressure will build eastwards across Britain on Monday, so mainly dry for many with sunny spells after a cold and frosty start in the north. On the chilly side though thanks to a northerly breeze, which will be strongest towards the east, temperatures reaching 5-8C at best.
High pressure to start the week bringing fine and dry conditions, giving way to low pressure and unsettled conditions from mid-week.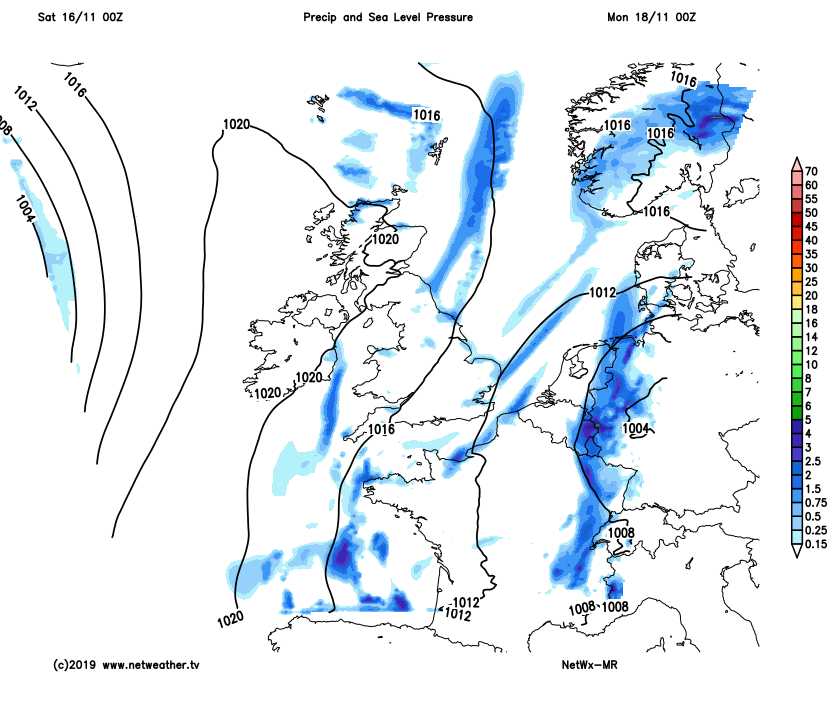 Frost more widespread Monday night into Tuesday morning, leading into another mostly dry and bright day across the UK with sunny spells, though more in the way of cloud arriving and a southeasterly wind picking up across southern and southwestern areas, with some showers moving in across SW England, Wales and perhaps further east across southern coasts by evening. This change towards the southwest will herald a gradual change from mid-week spreading north and east across many areas by Friday, as low pressure over the Atlantic begins to move in close to the southwest. So showers or longer spells of rain becoming more widespread towards the end of the week, particularly across England and Wales. Not great news for those areas drying out from recent flooding, though it is uncertain for now which areas will be affected by more troublesome heavier and persistent rain.