It will be cold, it is November but with lighter winds, it shouldn't feel as cold as it can do at this time of year and you may remember previous events with a raw wind, rain or even snow. There will be a cold, frosty start for some with temperatures not lifting much by 11am.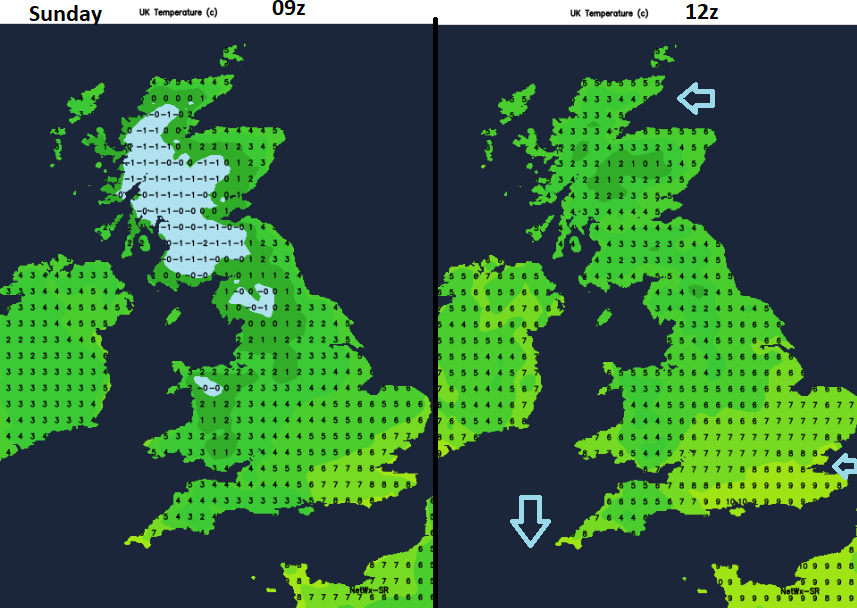 Not too bad then on Sunday, just chilly. Monday, however, looks much more unsettled. Temperatures will fall again overnight with a frost forming. Next, a weather system moves in bringing cloud, rain and brisk winds and snow over the higher ground of northern Britain.
By Monday morning the frontal band will be heading SE, followed by sharp showers of rain, hail and a little hill snow mainly for the Highlands.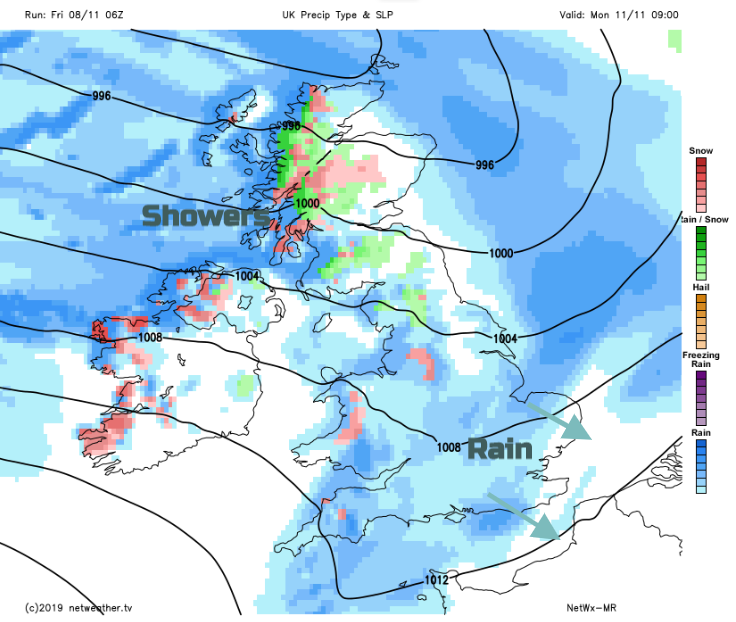 Monday looks blustery and so feeling cold in the wind, there will be some bright spells but also the risk of rain and a much more unsettled day.