With already sodden ground the early November downpours just keep adding to high river levels and causing surface water issues. As another weather front stalls across Britain the UK Met Office has issued an Amber warning for heavy rain along with the Environment Agency and their Amber flood risk. This is over Derbyshire, Gt. Manchester and parts of south and west Yorkshire. More of northern and eastern England is covered by a Yellow warning for rain, both highlight severe weather conditions. Roads are underwater, transport is disrupted and river levels continue to rise as more flood warnings appear.
#Lincolnshire - due to severe weather conditions, Sturton by Stow has been closed by the Police so we will be unable to serve the village until the road has been reopened.
We expected wet and windy weather in autumn but this year the jetstream has kept meanders and buckles in it over the UK, so as low pressure power across the UK they falter nearby. We haven't had any named storms yet this season although it was very windy last weekend for southern Britain. Instead, there have been long spells of heavy and persistent rain causing all sorts of flooding issues. Current Radar here or on the Netweather Radar app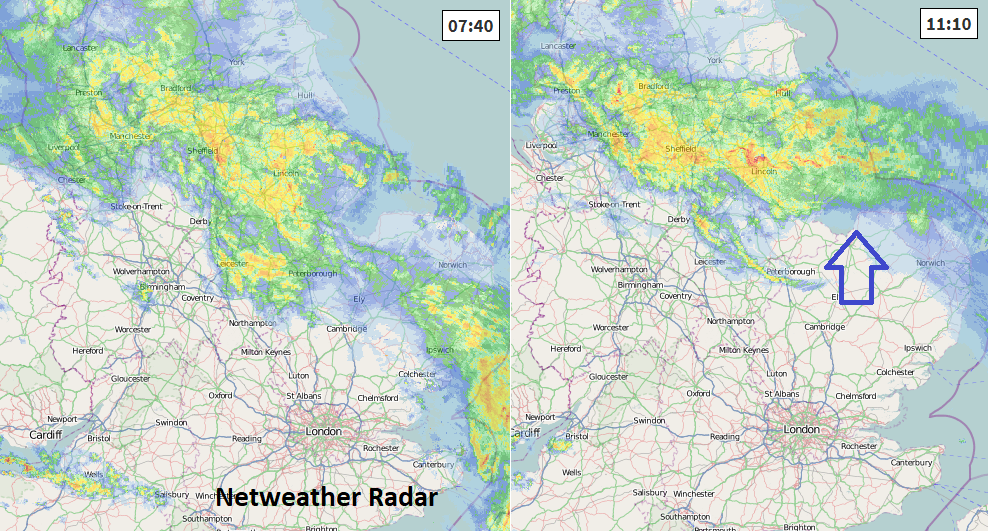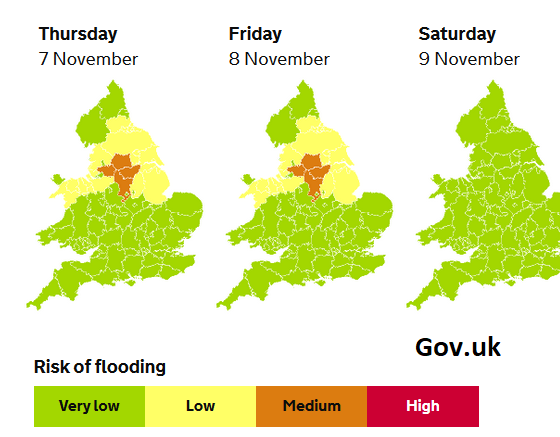 Sheffield has seen many roads waterlogged this lunchtime with alerts that "The highest river levels are likely to be seen this evening and overnight." from the Environment Agency. To check out river levels, these maps show gauges and if you click on the orange points there is graphic data about current flow and highest ever recorded levels.