It continues very unsettled across the country, with few signs of a major change for at least a week to ten days. Both today and into the working week, complex low pressure together with embedded frontal systems give further showers and longer spells of rain heavy in places. So rainfall totals will continue to mount and with the already saturated ground and high river levels, more flood warnings have been issued.
It's an equally messy picture across the country this morning, with a front currently giving rain over England (except the North) and Wales. Some of it is heavy, with a drier slot over East Anglia and the South East where you'll see showers later.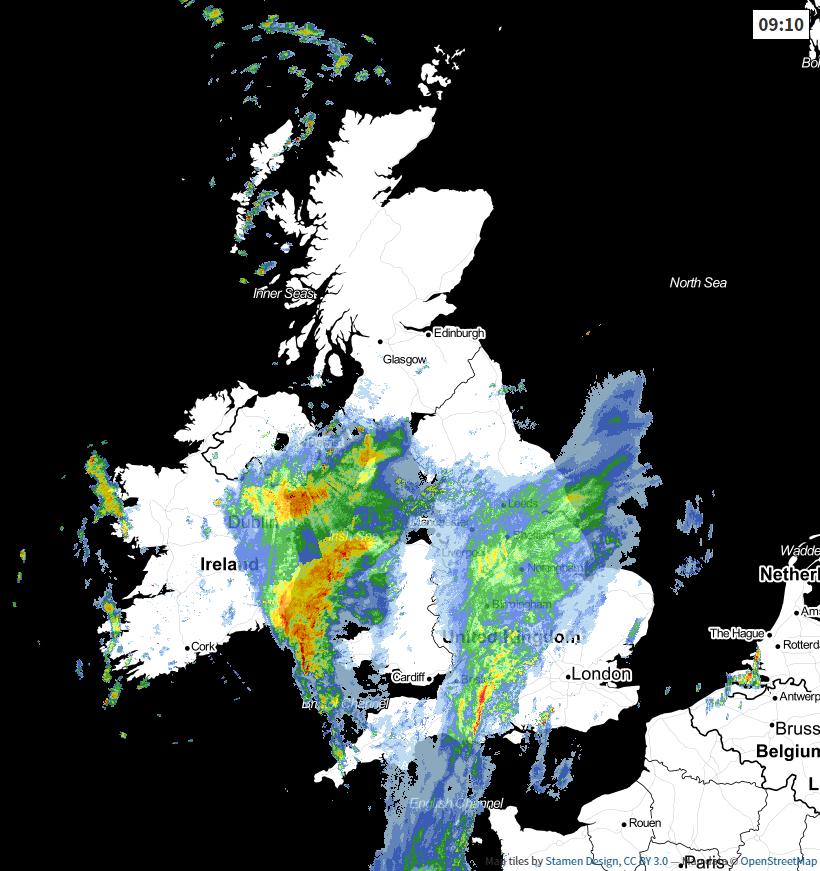 Check the latest radar here.
Another front is giving heavy rain over the Isle of Man that'll move into northern England and South East Scotland, probably clipping parts of Down and perhaps Antrim for a time this morning. By the afternoon Wales and the South West will be turning brighter with some sunshine, this spreading to much of the Midlands and central southern England before dusk. Across remaining parts of Northern Ireland and Scotland, it'll be mainly dry with some sunshine and only isolated showers.
Wind will be mostly light between East and South, although probably with a chilly North or North-West wind developing over South East Scotland and North East England for a time later. Top temperatures 10 to 12C in the North and 13 to 15C locally 16C for a time in the South and South East.