Tuesday
A wet and windy start across much of Britain away from northern Scotland, that may start dry. Rain will be locally heavy with thunder across central, southern and eastern areas of England for the morning commute, with a risk of standing water and spray bringing some tricky driving conditions. A Met Office yellow warning for rain across southern parts has been in place since yesterday morning.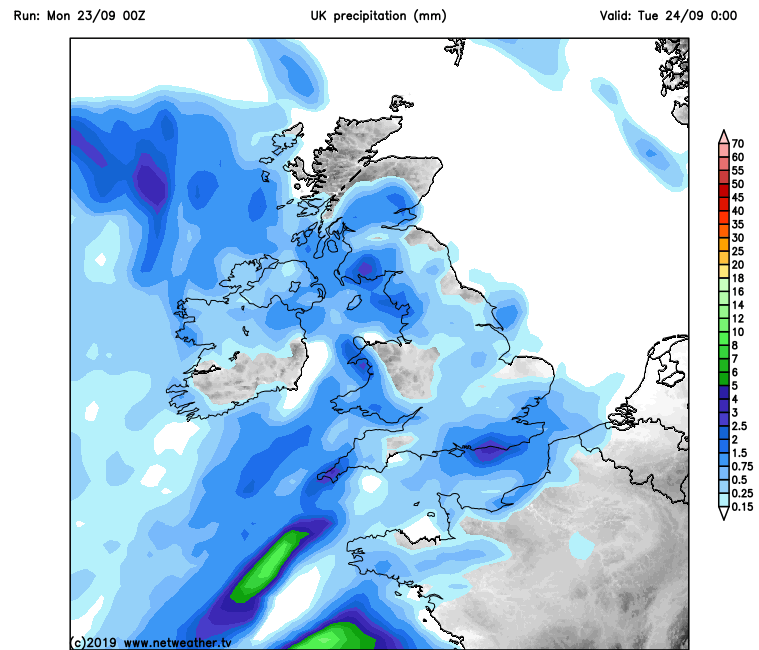 Heavy and thundery rain will gradually clear northeast from central and eastern England later in the morning followed by brighter conditions but with blustery showers already moving in across Wales and SW England. Heavy and thundery rain spreading northeast across northern England and Scotland through late morning and into the afternoon, but further south brighter with showers, perhaps heavy with thunder, affecting mostly SW England and Wales, but a few showers spreading across southern England too. A cool and windy day, temperatures reaching 17-19C in any brightness, but under any rain only 15-16C at best. Winds gusting to 30mph inland across southern Britain, perhaps 40-50 mph around southern and western coasts.
Rest of the week
Heavy thundery showers, perhaps merging into longer spells of rain, spreading east from Wales and SW England across southern England Tuesday night, clearing SE England Wednesday morning. Otherwise Wednesday will be a day of sunshine and showers for many, though some places may escape the showers and stay dry. Temperatures ranging from 16-18C in the north, 18-20C in the south. Less windy than Tuesday.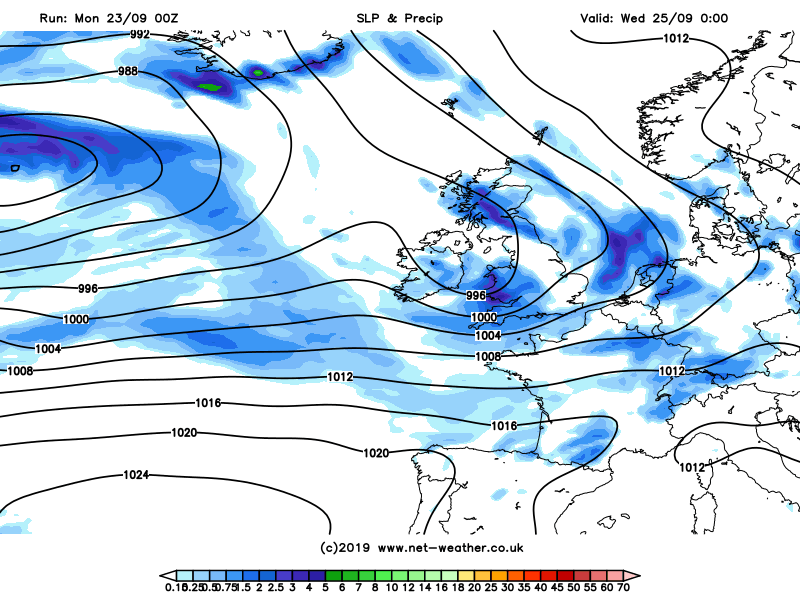 An active frontal system associated with a deep low moving in to the northwest of Britain will bring a band of heavy rain and strong winds across the west Wednesday night, before sweeping east across all parts Thursday morning, followed by brighter skies with showers in the west, but rain perhaps not clearing Scotland until the evening.
Low pressure centred close to the northwest and tightly packed isobars will ensure a cool and windy Friday with sunshine and showers.