Tonight
A cold front sinking south across England and Wales will clear away southeast a band of cloud and increasingly light and patchy rain from all but the far south of England by the end of the night. Clearing skies elsewhere, with a cooler night than recent nights, turning chilly across the north, a few showers continuing across western Scotland.
Friday
An area of high pressure builds in from the southwest on Friday, so after a cool but dry and bright start for many, chilly in the north, it will be a dry and fine day for most, with some good spells of sunshine. It will be cloudier across northern and western Scotland, with a few showers. Cooler and fresher than the last few days, temperatures reaching 15-19C in the north, 19-21C in the south.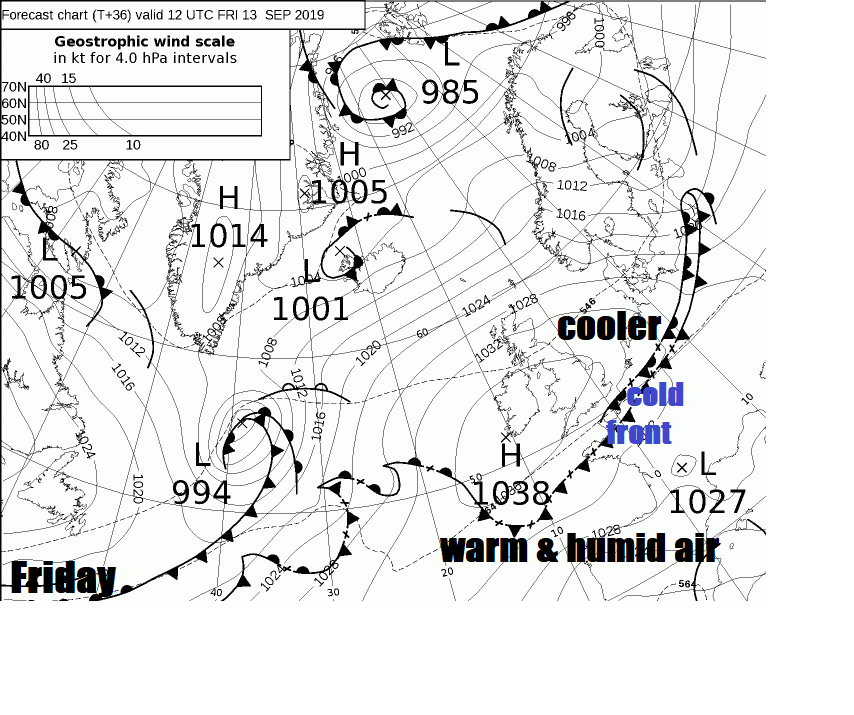 Weekend
High pressure will tend to drift further east through the weekend, allowing a warmer southwesterly flow back in, so warming up. High pressure close enough to keep much of the UK dry and fine with sunshine on Saturday, but it will turn cloudy and windy across Scotland, while becoming increasingly wet across the north and west. Sunday staying dry, sunny and warm across southern England, temperatures reaching the mid-20s Celsius, but further north a cold front will sink south across northern then central areas, with outbreaks of rain along it, though becoming drier and brighter across Scotland in the afternoon.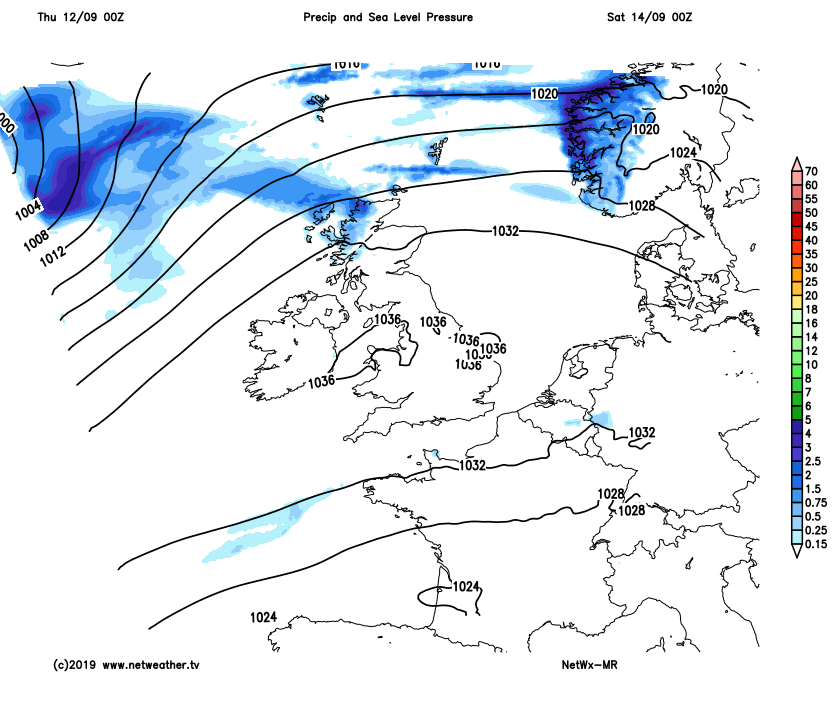 Next week
High pressure looks like rebuilding from the west early next week and hanging around across Britain throughout the week, so a mostly dry and fine week with warm sunshine.