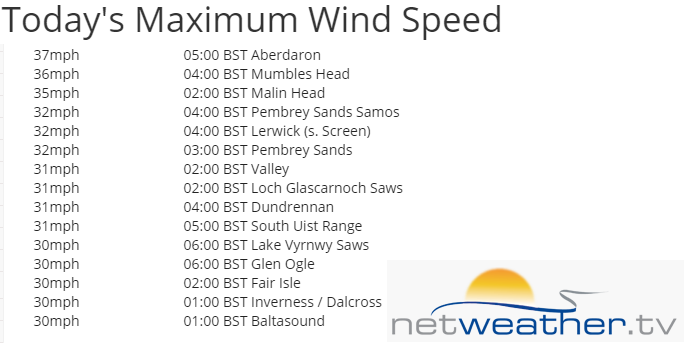 It has been a mild start and the warm then cold front will continue to move and fade south-eastwards with all the associated cloud. The winds ease off for Wales and SW England this afternoon but Kent keeps a squeeze of the southeasterlies and northern Britain and Northern Ireland stay blustery with westerly winds. A scattering of showers appear from the west, mainly for western Scotland but there will be a lot of fine, bright weather about.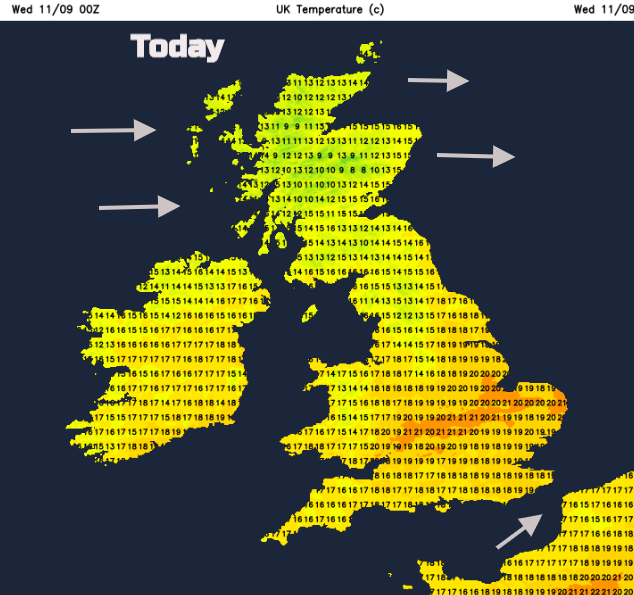 High pressure builds up from the south but ex- tropical Storm Gabrielle is caught up in the flow towards the UK. This will bring a spell of wet or damp weather across the UK on Thursday. Snowdonia, Cumbrian Fells, the Trossachs, Islay and Arran will see some higher rainfall totals but for many areas not much at all. Scotland sees a spell of rain on Thursday morning, damp weather should be clearing Northern Ireland at lunchtime and more cloud for England and Wales in the afternoon and evening.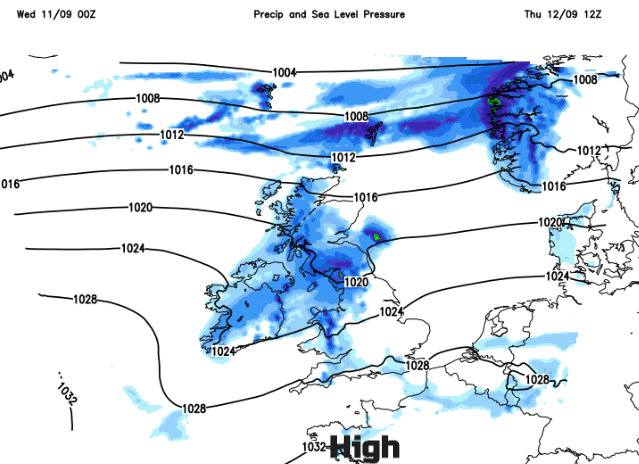 Caught up in this once tropical system will be some warmer air, and Greater London could see 24 or 25C on Thursday. As the open wave moves away over the North Sea, it takes the warm air with it and a bit of a chill will take hold for Thursday night.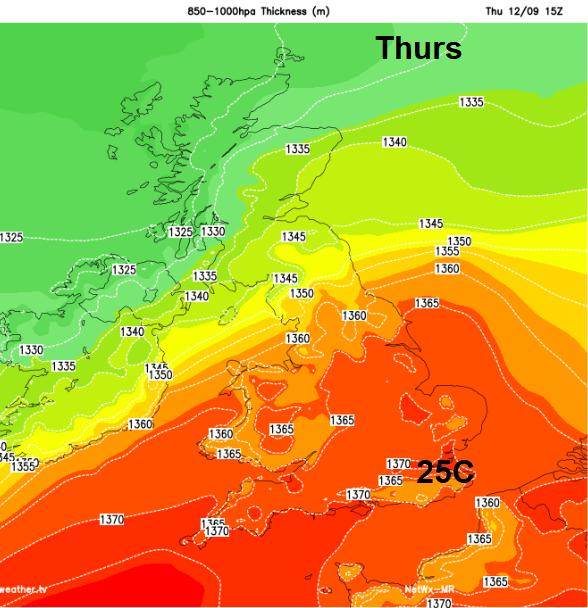 That is the theme through the weekend, for most chilly nights. High pressure takes hold over the UK and will bring a lot of settled, fine even sunny weather with light winds. The only exception will be the far north/NW of Scotland where weather fronts will slide past with blustery winds and rain. Friday brings a few showers, Saturday more persistent and heavier rain and then on Sunday the front could sink a bit further south during the day, into central Scotland, later perhaps Northern Ireland. Otherwise, a fine autumnal, harvest weekend with light winds, patchy fog, sunshine and an early nip in the air.