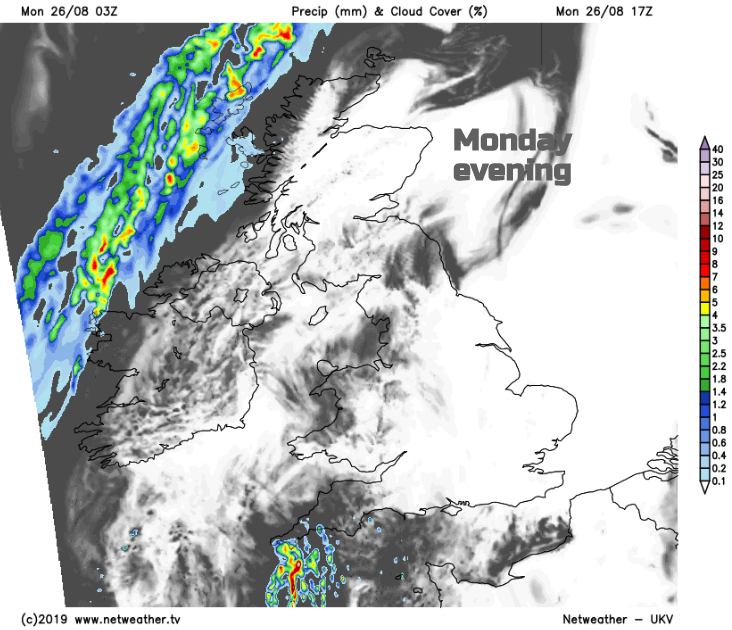 However, away to the SW there will be some showers, edging towards Cornwall and Devon by early evening. At least 33C is forecast for SE England again today. Northern Ireland will reach into the low 20sC, Belfast at 21C (70F). Scotland in the high teens to mid 20sC with Grampian faring well in the SW winds. Wales will see mid 20sC in the sunshine for the east and SE. Many areas will be in the low 20sC with a few cloudier coasts staying in the teens. Same for SW and NW England where the cloud does linger but for much of England it's mid to high 20sC, or low 30s.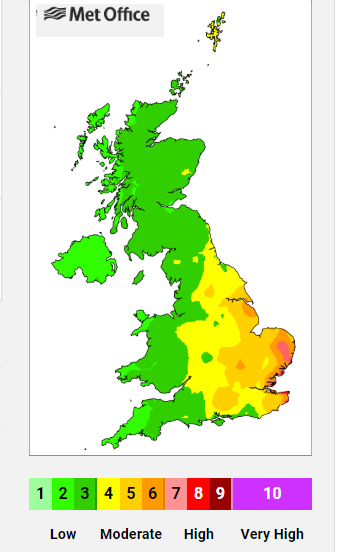 There have been air quality alerts already for eastern England due to high ozone concentrations. When there is dry, sunny and calm weather the usual pollutants can't disperse and ozone forms in sunlight.
Public Health England advises that some people are more sensitive to pollution than others and may begin to notice an effect on their breathing. People with asthma are not necessarily more sensitive but, if affected, can use their reliever inhaler to alleviate symptoms. If affected, people are urged to take sensible precautions. In particular, avoiding exercise outdoors in the afternoon can reduce individual exposure to ozone.
Scattered showers with a few thunderstorms will move from SW England over Wales tonight, just into the West Midlands by Tuesday morning. Clusters continue to feed up from the SW but also across central and northern England with fresher air arriving from the west. Over SE and eastern England, the heat remains with temperatures in the high 20sC, low 30s.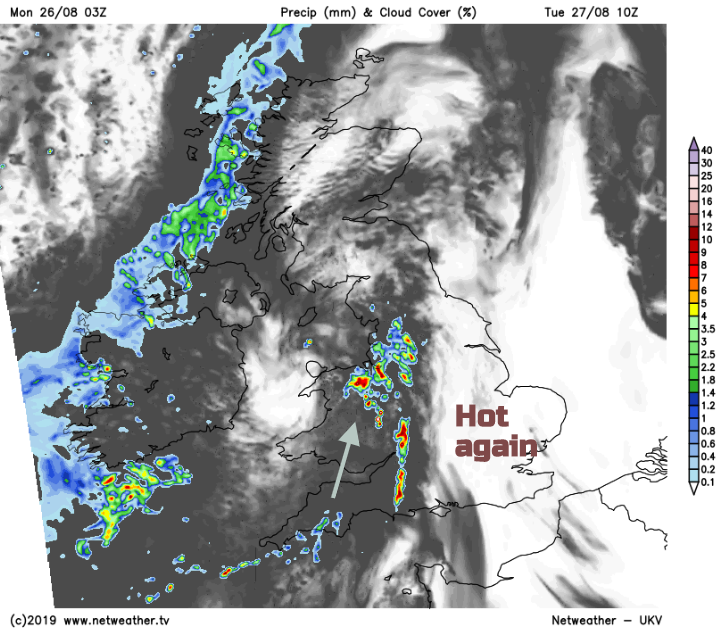 The showers look to move away from NE England on Tuesday afternoon and although there will be some cloud over the rest of the UK, there will be enough sunshine to lift temperatures into the low 20sC. Isolated thunderstorms could develop for eastern England, but most places keep a fine day. The front away to the NW will have just moved its rain across the Minch and also grazing western Northern Ireland.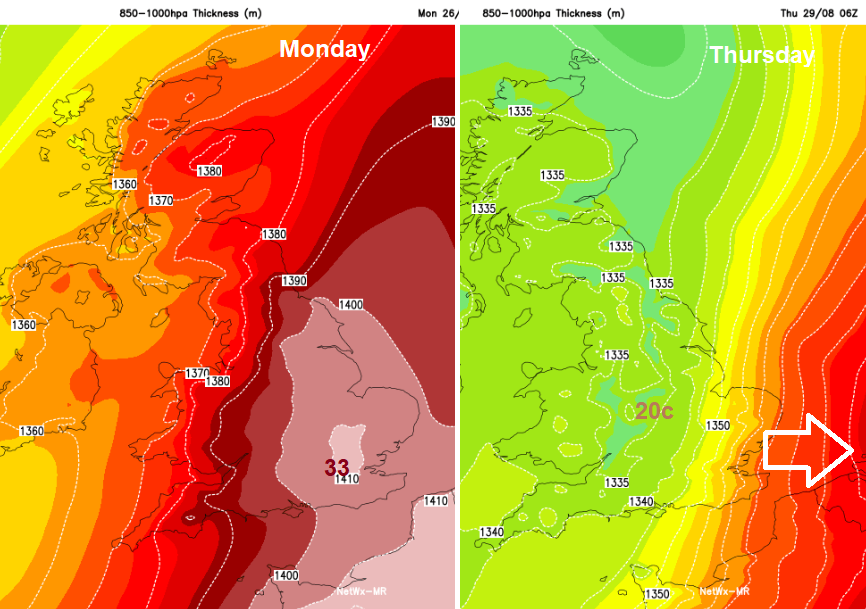 Eastern England stays very warm on Wednesday, not quite as hot but still another fine day. Elsewhere there is more cloud, showery outbreaks and just less warm air taking hold. By Thursday morning the fresher conditions will be across all of the UK. Low pressure moves in bringing blustery conditions, with showers or bands of rain but still some warm sunshine in between. Next weekend does look fresher and that looks to continue into the start of September.