As this sunny and hot weather continues there are a few things to remember. The UK Met Office does have a Yellow Level 2 Heat Health alert out for south and east England as the temperatures rise. Weed pollen is at moderate levels and the sun is still strong at this time of year so remember your sunscreen. Air pollution is also forecast to increase with the DEFRA forecast showing moderate/high levels by Saturday.
High pressure is trying to build in over the UK as two low pressures lurk near to Iceland. The warmer air is drawn up ahead of one low, yet the high pressure manages to bring us the fine, settled weather to coincide with a long weekend.
Saturday
Fronts linked to a low pressure east of Iceland will bring more cloud and some patchy rain to Northwest Scotland and Co. Fermanagh but for most of the UK it will be a super Saturday, with sunshine and warmth and only light south to SE winds.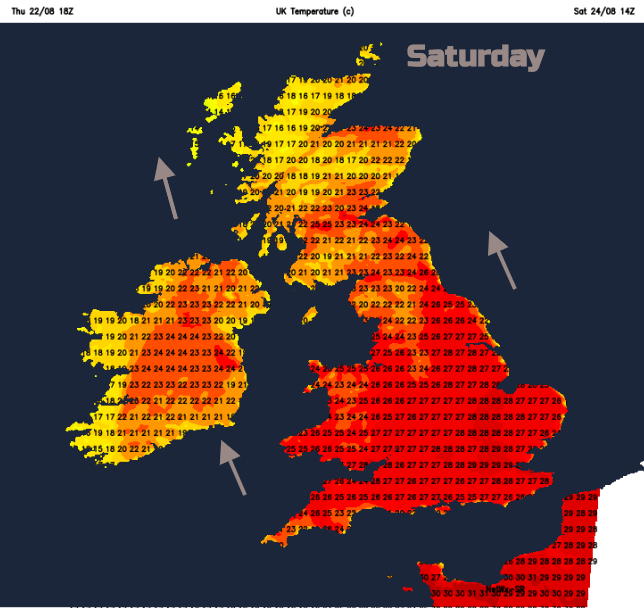 Sunday
Part of Saturday's front could sway over Ireland on Sunday. It will be weak and just a bit of cloud, maybe the risk of an odd shower into SW Britain but unlikely. The air isn't as warm behind this cold front so it could change the feel of the day later for Northern Ireland and western Britain but at the moment it looks like another warm, sunny and fine day.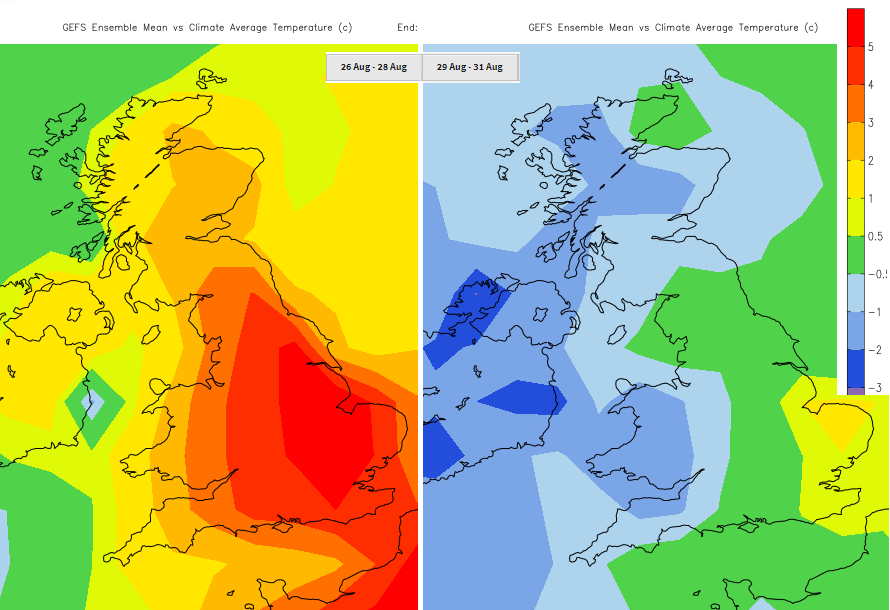 Monday
The UK looks stuck between two highs with a new deeper low pressure over Iceland. So, it should be another fine day with sunshine and warmth. The front from the low pressure will approach the UK next week, bringing fresher air and hefty showers.