Summer 2019 rattles on with rather a lot of wet weather. It makes a change from extreme heat, drought conditions and potential water shortages but as we reach the middle of August we have some cool days and nights coming up and even more rain. It's back to school in Scotland this week, will the memories of heat and sun for this summer be confined to July?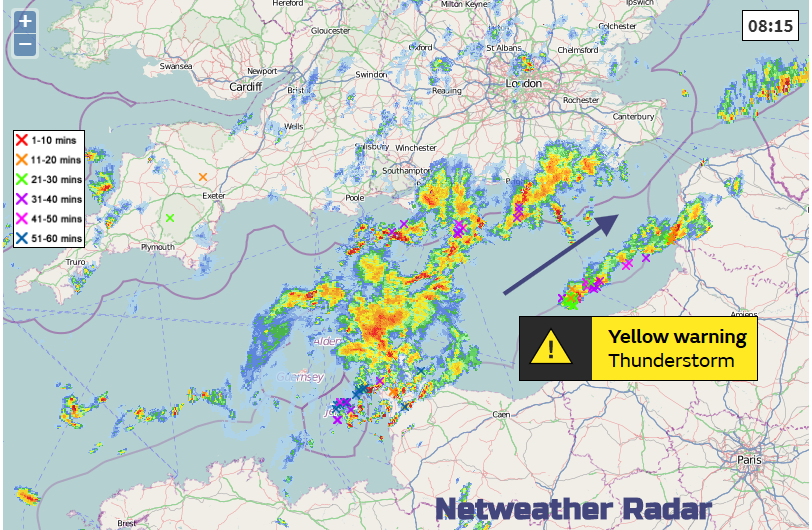 Today there are lingering heavy, even thundery showers over SE England to start Monday. These reach from the Channel Islands into the eastern Channel heading NE bringing downpours, surface water and spray to the morning rush. The threat of heavy showers and thunderstorms continue today for Hampshire across the SE into London, Essex and Kent. The Met Office has issued a yellow warning for Thunderstorms from 10am until 7pm today for SE England. There are a few more scattered showers over southern Britain but bright or sunny spells in-between. Wales has a fine start this morning as does much of Yorkshire although further north in England there is more cloud. The weekend wet weather which also affected Scotland is nearly away over the North Sea, but a few flood warnings are still in place, for central Scotland and Cumbria.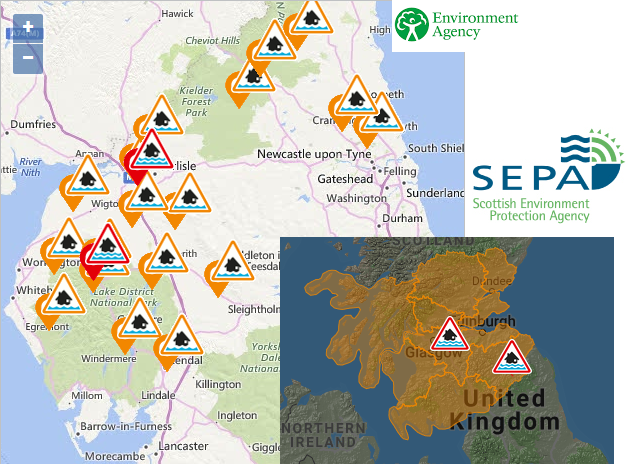 Any damp weather clinging on to NE Britain's coasts will clear away eastwards this morning and there is welcome sunshine. Showers have already started appearing from the NW for Northern Ireland even with a fine start to the working week. Some of these showers will become heavier, even thundery this afternoon. Many areas of the UK will have a fair, bright or sunny day with a light west wind and just feeling a bit cooler. There will be a scattering of showers from the west, but it won't be as wet as it has been (away from the showery SE corner).