While there'll be a fair amount of dry, warm weather this weekend in the East and South, the overall picture remains unsettled. Atlantic systems will bring more rain or showers by Sunday particularly to the North and West. So for those areas still affected by flooding, or mopping-up after the recent deluges, this won't be good news, particularly for the Whaley Bridge area. Then, there will be further showers or outbreaks of rain some heavy and thundery, expected throughout next week.
Although not entirely settled today, we have a relatively uniform pressure gradient across most parts for the start of the weekend, so winds generally will be light. Most parts start dry, and there'll be sunny spells through the morning once mist, patchy fog and low cloud have cleared this mostly in the East. Some cloud will build to produce a few possibly sharp showers by the afternoon, these mainly over Northern Ireland, West Wales, North West England and the West of Scotland.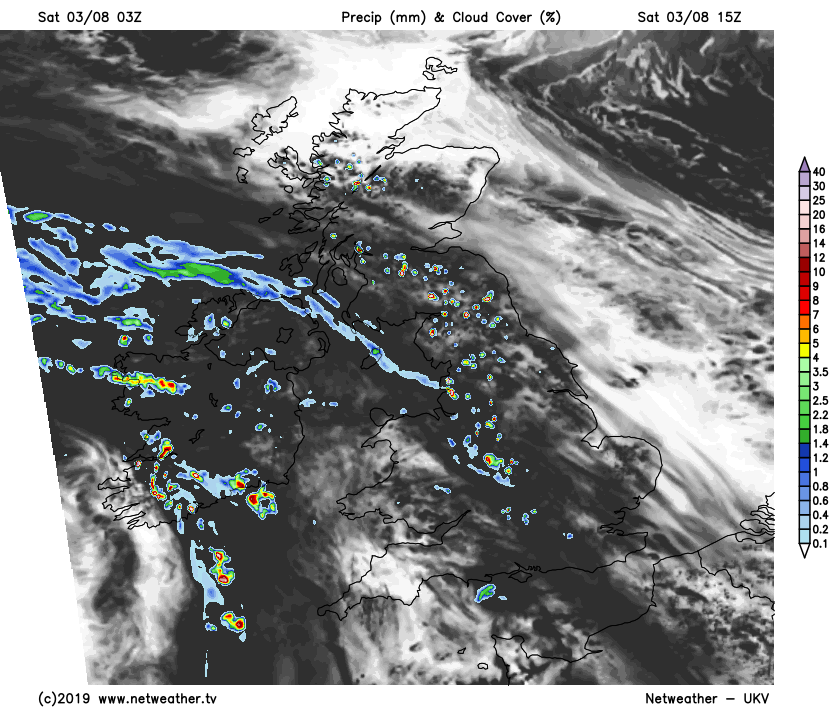 Elsewhere any showers will be isolated. So it should stay dry for the Test Match at Edgbaston, while across the South West it'll turn dull, misty and wet in places later.
After the placid start, a South-East or southerly breeze will develop in the West, becoming moderate locally fresh over exposed parts of Northern Ireland later. It'll end up another warm day though in most areas. Temperatures will reach 18 to 24C fairly generally and 25 or 26C across the South East and perhaps parts of East Anglia, where you see the best of the sunshine.