This evening and overnight, a good scattering of thunderstorms will continue to rumble on - with northeast England and perhaps southeast Scotland seeing the bulk of them at this point. It'll be another very warm night too, especially in the east with temperatures in London perhaps not falling below 24c.
Friday will see further thundery rain and thunderstorms developing in central and eastern regions as the cold front bringing the transition to cooler temperatures moves across the country.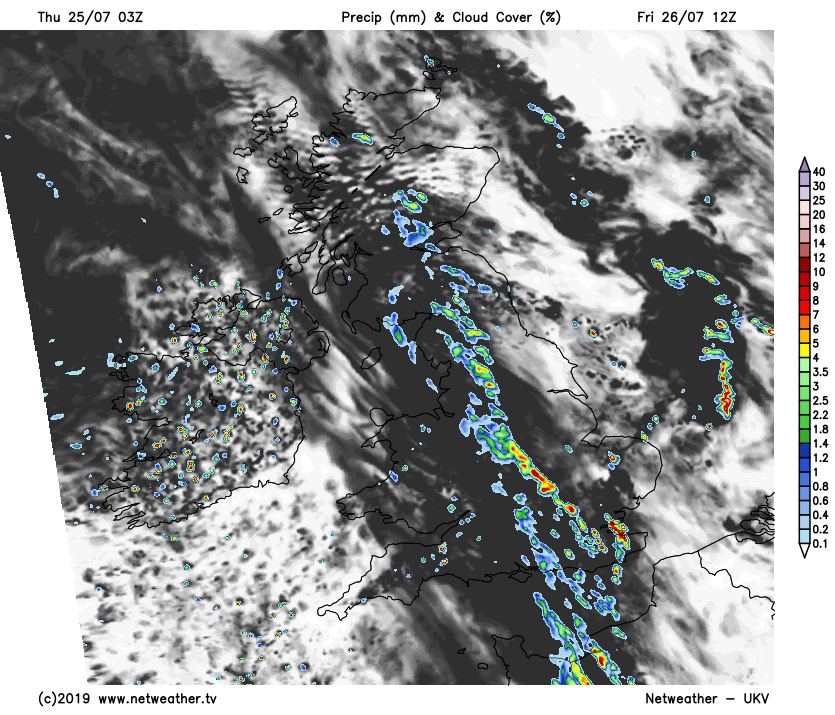 That'll mean fresher, cooler air arriving from the west but eastern parts will still have some heat with maxes into the high-twenties, perhaps low-thirties locally. The heat will slowly be squeezed away from the west through the day though, so away from the far east, temperatures will reach their maximum early before dropping back.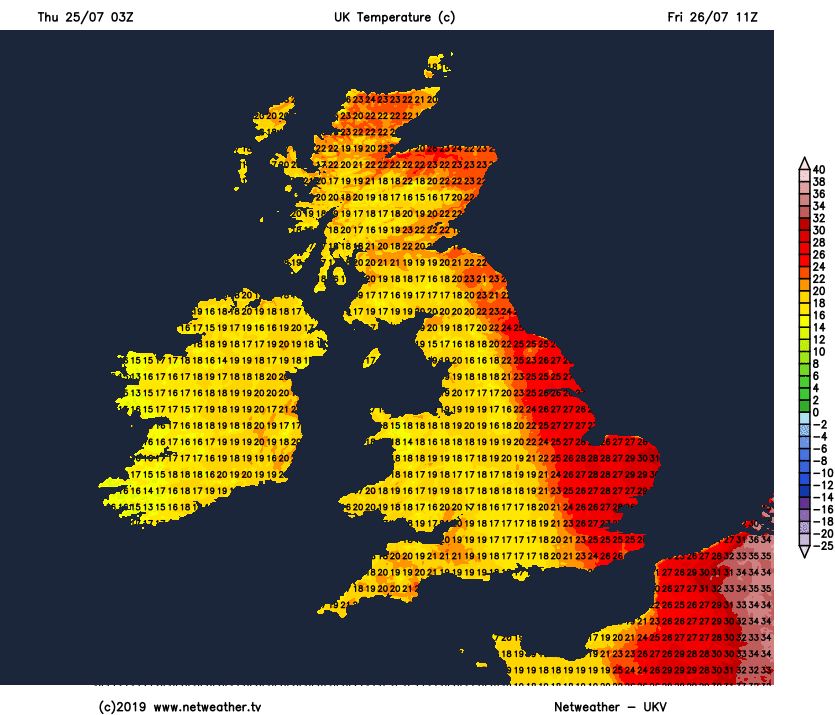 The weekend sees that thundery rain really struggle to clear eastern and northern Britain. So here, there will be the threat of some heavy rain right through Saturday and into the start of Sunday before it starts to clear from the south. Further southwest, it's a drier, brighter and fresher weekend in prospect with some long sunny spells and a scattering of showers.