Parts of Scotland begin grey and misty on Wednesday, with showers and a few thunderstorms about. These will fade and move away to the North, allowing some sunshine to come through, especially towards Dumfries and in the South. Northern Ireland also sees conditions improving with some sunshine in a somewhat fresher day here. Across England and Wales, it remains very humid, with any remaining showers in the North soon clearing. This'll leave sunny spells but as it becomes hot again, a few showers or storms could break-out later.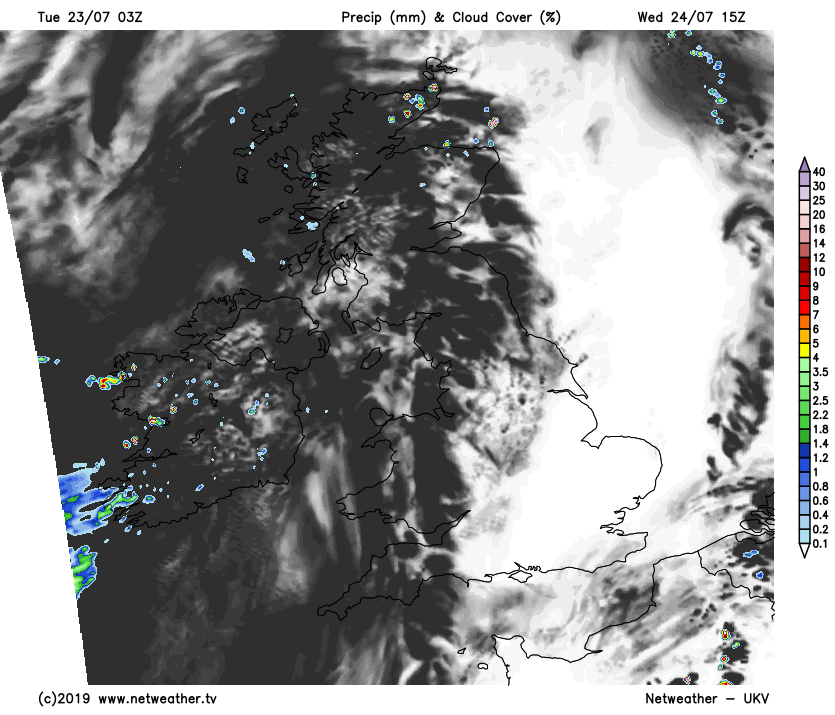 Top temperatures 18 to 24C over Scotland and Northern Ireland, but a hot or very hot and humid 26 to 32C again over England and much of Wales.
It'll be another very humid evening and night over England, Wales and South East Scotland, with a few showers and probably the odd thunderstorm about, but most places should stay dry. Mist, patchy fog and some areas of low cloud may also form overnight in a light East or South Easterly breeze. Temperatures are unlikely to fall below a very 'sticky' 18 to 22C across England and Wales, with 13 to 16C more likely further North and over Northern Ireland.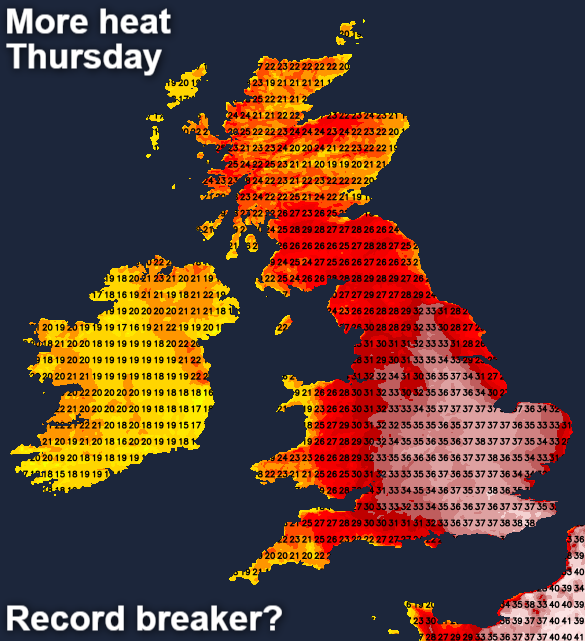 Thursday will be the final day of the heatwave, with fresher air moving in from the West on Friday, probably preceded by more heavy showers and thunderstorms. By the weekend temperatures will be closer to normal everywhere, but it won't be entirely settled with some rain at times.