England and Wales are set for a very warm or hot and sunny week ahead, as we start to draw in a southerly flow from France – where temperatures may reach 41C as far north as Paris by mid-week, while London could reach 35C. Scotland and Northern Ireland will become warm or very warm too for a time. There will be a risk of thunderstorms at times though, particularly Tuesday night across parts of England and Wales, then generally across the west at times for the rest of the week.
Today
For now, it's been a rather wet night across the north, with heavy and persistent rain still affecting the north and west of Scotland, so there will be a lot of surface water on the roads for the morning commute here. Further south across England and Wales, it's a drier but rather cloudy picture, cloud thick enough to bring patchy light rain or drizzle over western hills. Though there is some breaks in places to the lee of high ground across central and eastern areas, allowing some sunshine.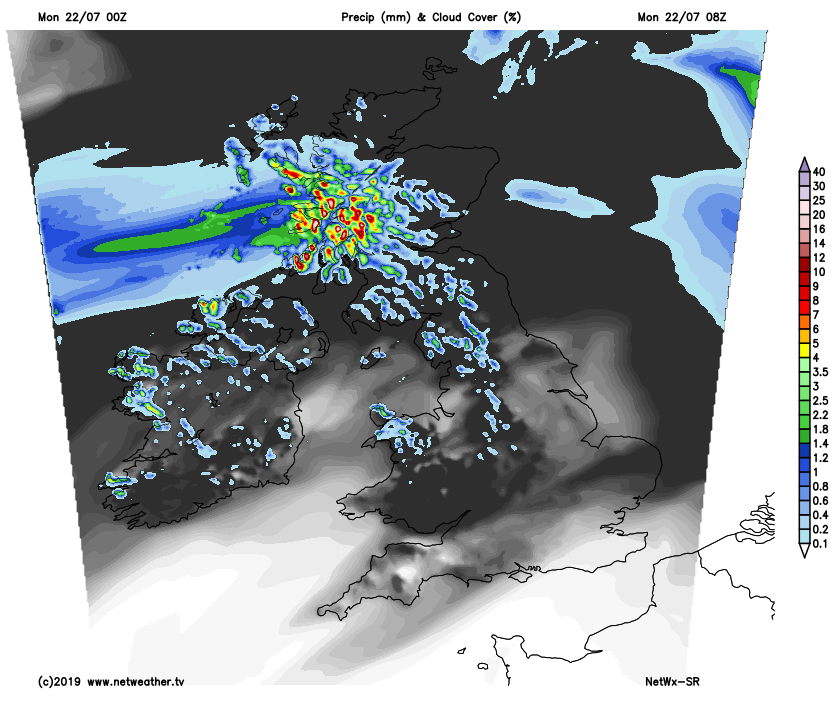 Rain will continue across northern and western Scotland for much of the day, heavy and persistent over western slopes. Elsewhere across Scotland and NW England along with western coasts of Wales and far SW of England it will likely stay rather cloudy for much of the day – cloud thick enough for some patchy drizzle. Northern Ireland and eastern Scotland likely seeing some warm bright or sunny spells towards the east. Elsewhere though, across central, southern and eastern England, early cloud should thin and break to allow increasing amounts of sunshine to develop through the morning and into the afternoon.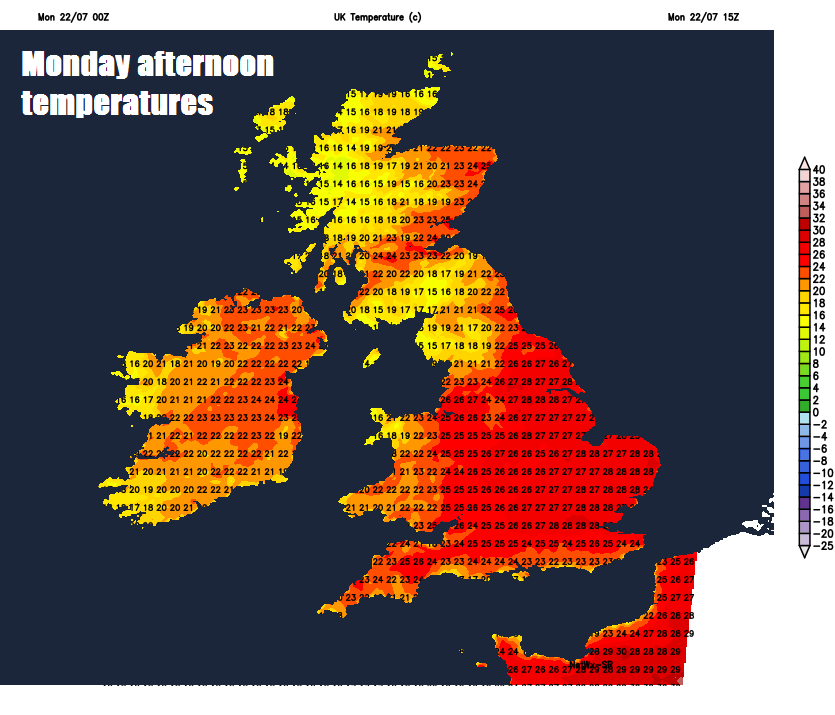 Becoming hot across central, southern and eastern England – temperatures here reaching 26-29C. Western areas of England along with Wales reaching 23-25C. Scotland and N. Ireland reaching 20-24C.