Heat and humidity will be mentioned frequently during next week. But as is so often the case when it comes to a British Summer, they won't be the only weather watchwords in use. That's because there'll also be some heavy rain, and thunderstorms to contend with, including today.
Why is it turning hotter and will everyone get the heat?
Our weather will be turning hotter, but ultimately staying quite unsettled, thanks to high pressure our east and low pressure to our west. They're going to do a great job of pumping up hot air from the south across the country. But there'll only be a short window where the high is ideally placed to keep fronts and less settled conditions away from our shores.
To start, high pressure is to our south. So today and into Monday, there'll be rain moving in to affect much of Ireland (north and south) and the northwest of Britain. Some of that rain is going to be heavy and potentially thundery too. During tomorrow, as the high starts to edge further north, the wet weather will become limited to the far northwest, chiefly western Scotland.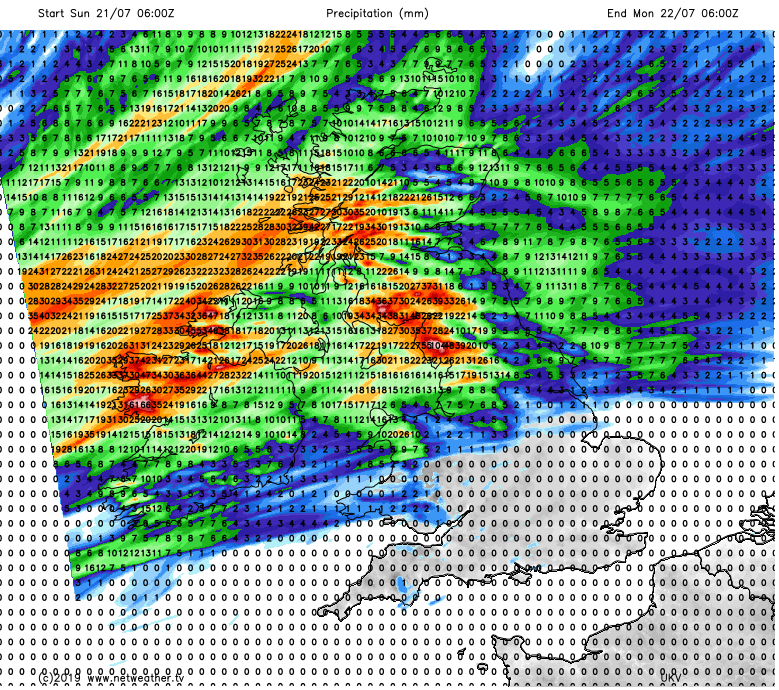 Into Tuesday the stars briefly align with fronts likely to just about be kept at bay. This will allow much of the UK and Ireland to enjoy plenty of dry, often sunny and very warm, if not hot weather. But even with the fronts from the low pressure out in the Atlantic, its proximity may well be enough to fire up some thunderstorms and torrential rain - running up from the southwest into the afternoon and evening.