Some hefty falls of rain are likely in a relatively short time, which may mean some localised flooding and treacherous travel conditions. Not an ideal start to the summer getaway as the holidays begin across England and Wales.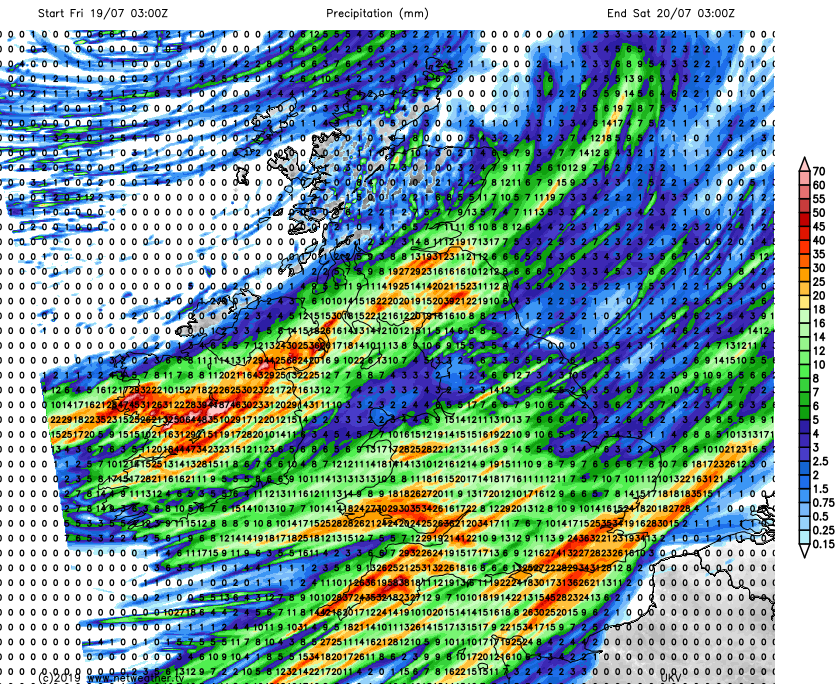 With the rain, it'll also be a blustery day across a good part of the country, but even so, temperatures will widely make it up into the high teens or low-twenties.
Into the weekend, there'll still be some heavy showers around on Saturday, especially across the east and north of the country. It'll be increasingly warm and humid across the southeast as well, with highs reaching a muggy 25-26c. That'll be a taste of things to come later in the weekend and into next week, as a northwest to southeast split starts to setup.
By Sunday, the north and west of the country, along with Ireland (south and north) are set to see some further outbreaks of potentially heavy rain, along with blustery, strong winds. Further southeast, it's drier, sunnier and humid with temperatures widely climbing up towards and into the mid-twenties.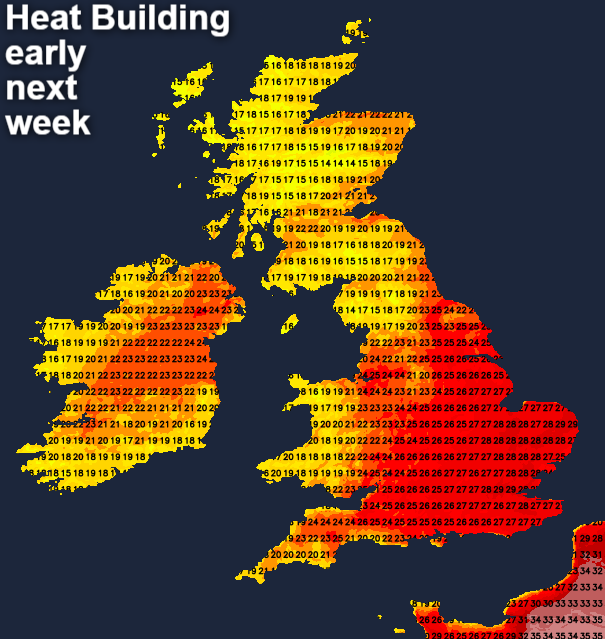 Early next week, the pattern continues, with the heat building further southeast, as temperatures perhaps head toward the low thirties. Further north and west there'll be a higher risk of some heavy rain at times, and it stays cooler.