Looking at this mornings radar, I cannot see any rain, and it's St Swithin's day. So as this old adage says, it shouldn't rain for the next forty days and forty nights. Well not until Wednesday night or Thursday anyway over central and eastern parts, as this old weather lore has little in the way of truth.
For the moment we have an anticyclone centred across the country, but with a lot of cloud across East Anglia, the South East and the East Midlands. There's also patchy cloud elsewhere, but many central and western areas are beginning the working week fine and sunny. Where you've woken to clear skies, some rural areas have started chilly, but the sun is already quickly lifting temperatures.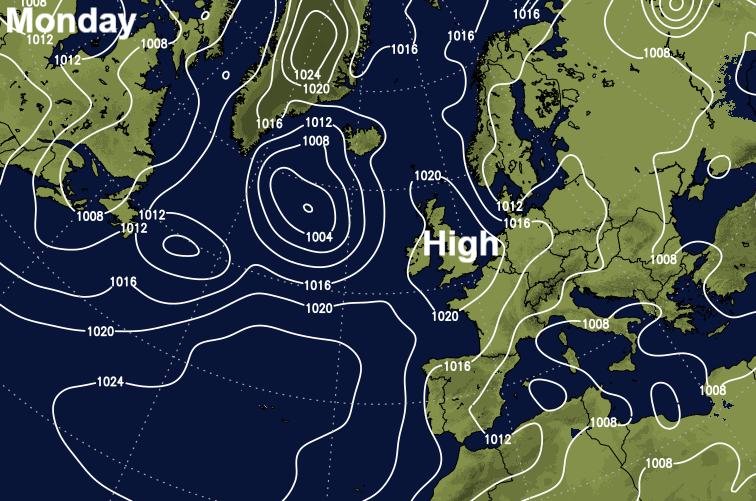 Where you have cloud, the sun will eventually come through in a fine, dry day over the bulk of the country. Many places will have a fair amount of sunshine, but some cloud will build to perhaps give the odd shower over Northern Ireland, Scotland and in the West later. But you'll very be unlucky if you see one.
Winds will be light so it'll feel warm in the sunshine, with top temperatures mostly between 19 and 24C depending on cloud cover. A northerly breeze will keep some North Sea coastal counties cooler, however, as will be the North and North East of Scotland, with 14 to 17C more likely here.