It's a big sporting day today, with Wimbledon, Silverstone and Lords all having very good prospects of staying dry. There has been some showery rain moving over both Lords and Wimbledon this morning, but they're now dry again and should stay that way. There will be some isolated showers about during the remainder of the day, and although it's a very low risk, Silverstone is perhaps the most liable to see one this afternoon. It may spice things up a bit should it happen, but the likeliest outcome is a dry race.
Elsewhere today, it's dry and fine for the vast majority. There is that isolated shower risk, with eastern parts initially, then central and perhaps also southwestern parts most liable to catch one. After a fairly cloudy start, it'll thin and break through the day with temperatures generally rising to a warm enough 18-22c, with the warmest temperatures in the west.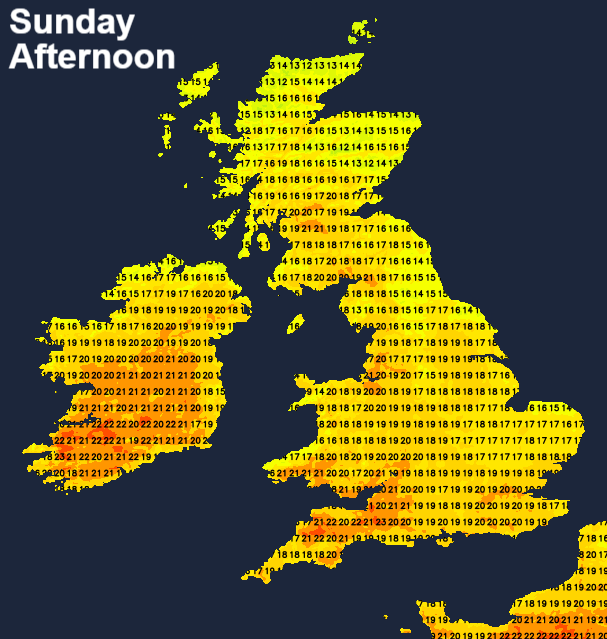 This evening and overnight, most parts stay dry but still with the risk of a shower here and there, especially near to eastern coasts.
Monday follows with a very similar day to today, so plenty of sunny spells once any early morning low cloud burns away. There will be the risk of a few showers - this time western and perhaps also central regions with the highest chance, but they'll be few and far between. Temperatures will be on a par with today in eastern and central parts, but further west it's expected to be a touch warmer with highs reaching 25c or so in a few spots.