A cool northerly wind will bring more cloud to northern and eastern Scotland but well inland and for the SW at 19C, it will be bright with sunny spells. A fair day for Northern Ireland with a north breeze and temperatures of 17 or 18C. Wales will be in the high teens to low 20sC, becoming fine everywhere by the afternoon with just the odd shower lingering. A marked improvement in the north after the wet start. SE England and East Anglia should see high 20sC on Tuesday. Norfolk reached 26C on Monday with a lot of cloud.
The North Sea is full of low cloud and that drifts back inland on Tuesday night.
The cloud thins and breaks on Wednesday, retreating to the coasts. An area of thunderstorms will slide past the top of Cornwall midweek, off to SW Ireland, so that could bring an interruption to an otherwise lovely day. High pressure builds in the North Sea, there will be lots of sunshine across the UK. Temperatures will rise and as the humidity builds.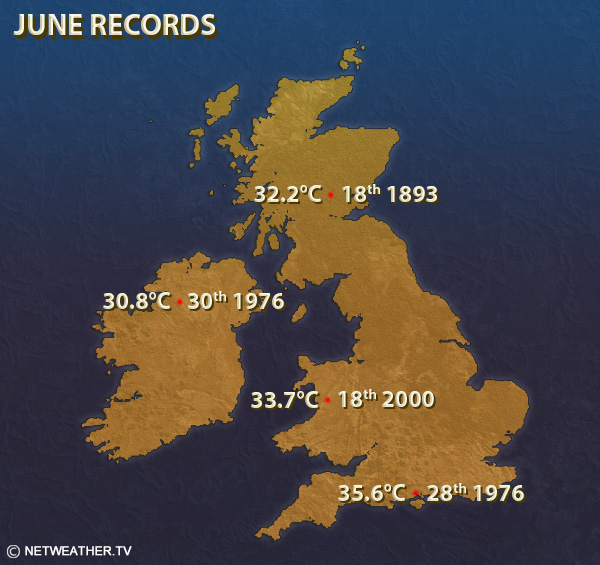 Friday for inland SW Britain looks the hottest spot at the moment, up to the mid 30sC could be possible. Those at or heading to Glastonbury could be sweltering.
Take a sun hat and sun cream with your refillable water bottle, passing out from heat stroke would be a waste of a ticket. #Glastonbury
Eastern counties will generally stay fresher, even cooler with a breeze off the sea Weds to Friday but by Saturday the winds swing around to the SW so there will warmth for eastern Britain at the weekend as blustery showers appear in the west.
Looks like all change for July, with a fresher start to the new month for everyone.