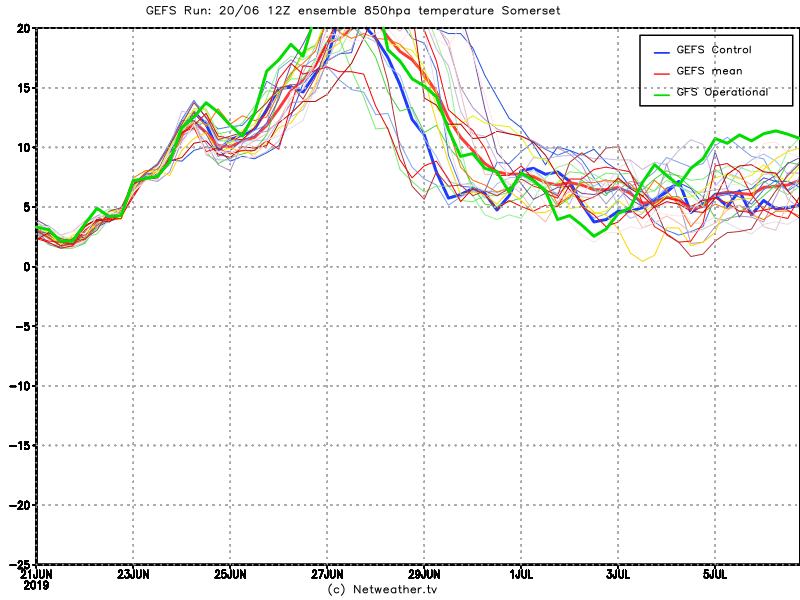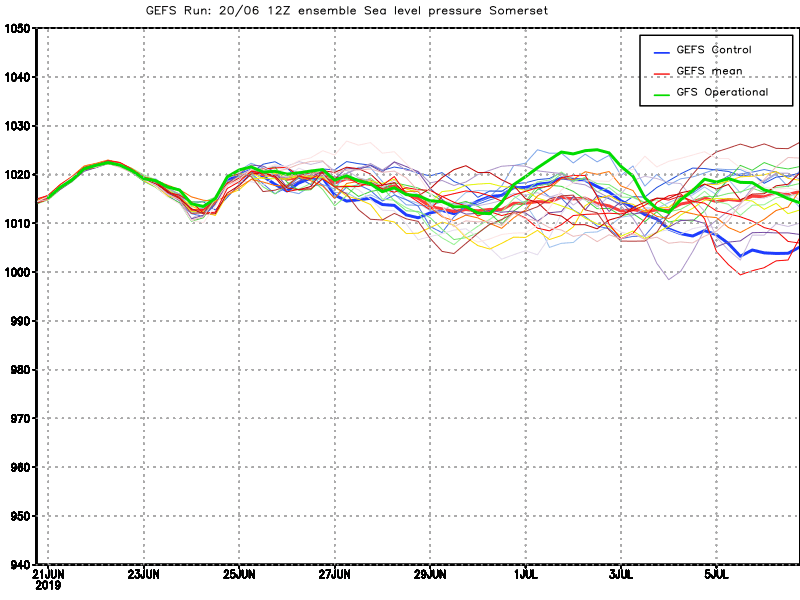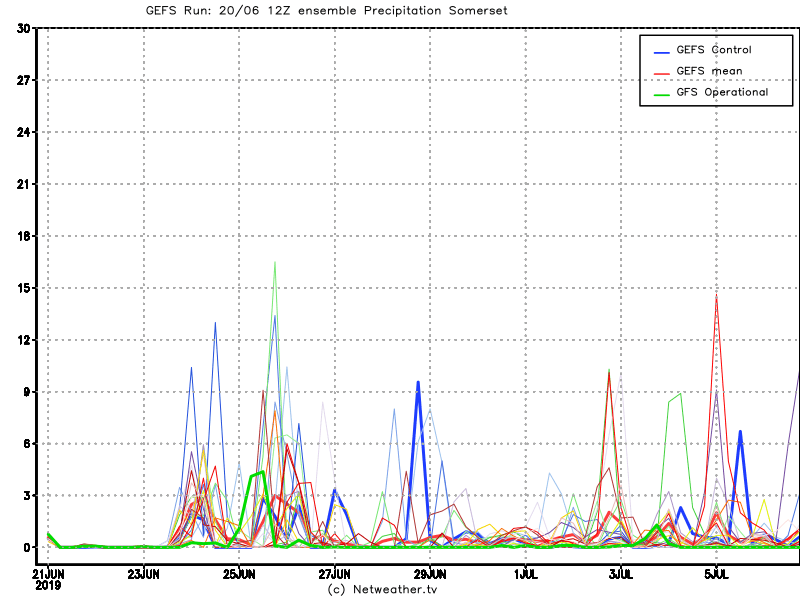 Synoptic Summary / Overview
There seems to be good agreement now on there being High Pressure centred over Northern parts of the UK for next Wednesday, there remains uncertainty about where the Low pressure is likely to be. Looking at today's runs, the low pressure seems to be further away to the South West of the UK for Wednesday and Thursday, perhaps allowing conditions to remain mostly dry.
By Friday the Low Pressure is set to be located to the West of the UK, winds are likely to veer to a South Westerly direction with fronts set to edge towards the UK on Friday and especially Saturday. Big differences remain for the Sunday.
Wednesday and Thursday looking a little drier than initially though, with more in the way of rain or showers over the weekend.
GFS Operational Run [12Hz - Thursday 20 June] – but also mentioning other runs / forecasts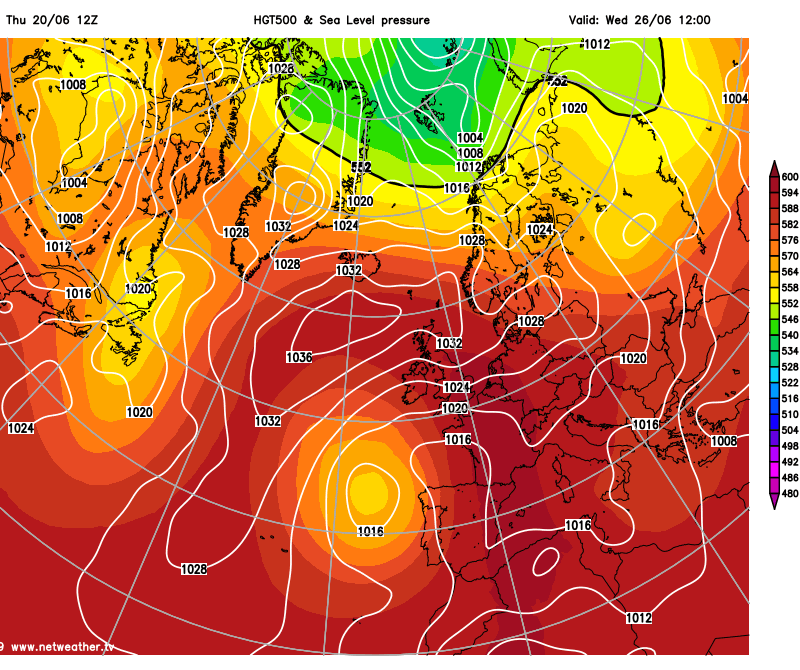 Wednesday 26 June – After early showers edge away to the west, looking mostly dry for the afternoon and evening. Winds Easterly and Temperatures 28-29c based on 12Hz, which the plume be further west on this run, than other which suggest closer to 24c.
Thursday 27 June – With High pressure trying to hang on over Southern parts of the UK, staying mostly dry, and with an Easterly wind remaining very warm with temperatures perhaps reaching 28c again.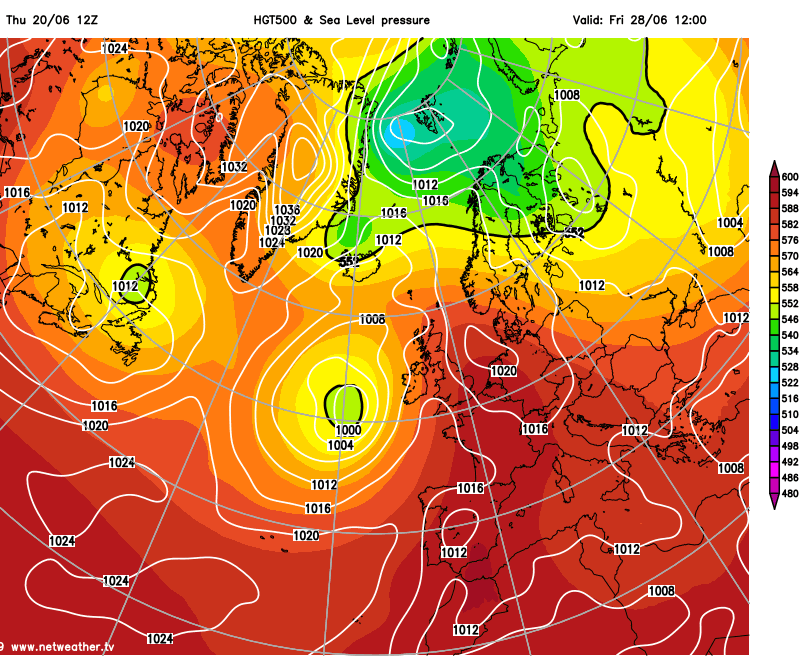 Friday 28 June – An area of Low Pressure is set to be located to the West of the UK, with Westerly to South Westerly winds over Southern UK, there is a risk of fronts edging in from the South West, but any rain looking mostly patchy. Temperatures looking a lot cooler for Western areas in the low 20c.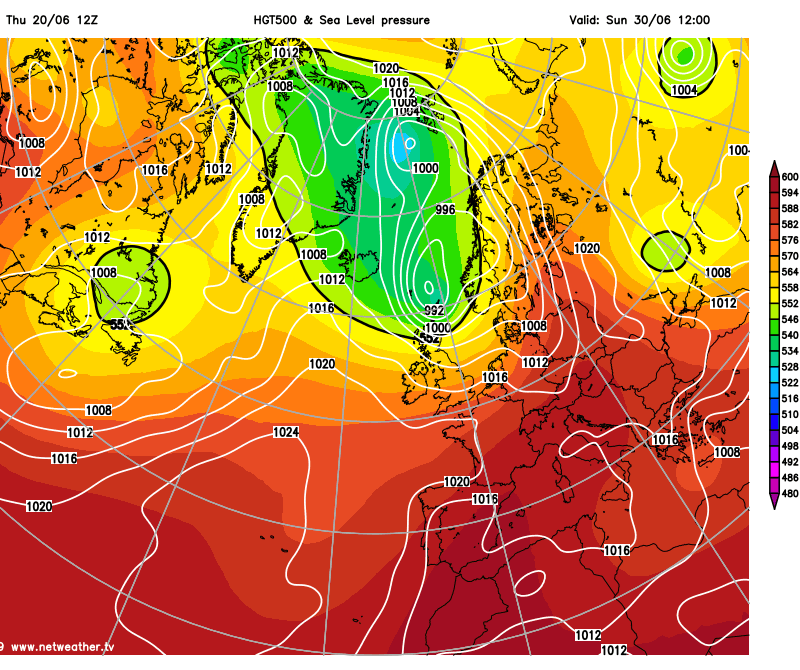 Weekend – Weak Low Pressure over the UK with the chance of some showers, more especially on Sunday. Temperatures currently projected to be low 20c on Saturday, and high teens on Sunday.
ECM Operational Run [12Hz - Thursday 20 June]
Wednesday and Friday charts shown on the main forum.
High Pressure to the North West of the UK on the Wednesday, with weaker High Pressure over Southern areas, the plume edging over much of the UK, so some very warm weather likely.
Low Pressure to the West of the UK on Friday similar to GFS.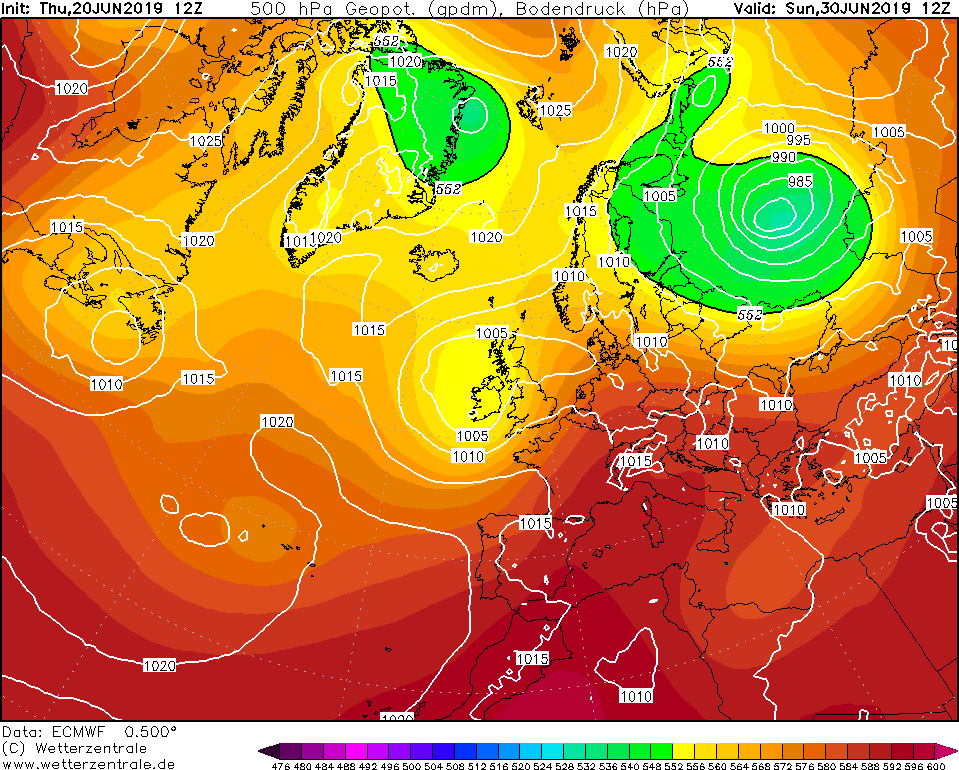 Low Pressure forecast to be the over the UK for Sunday.
NOAA [Synoptic pattern for 26 June - 30 June)
High pressure generally around the UK, but with lower pressure to the South West. This also ties in the winds from the South / South East, so potentially very warm.