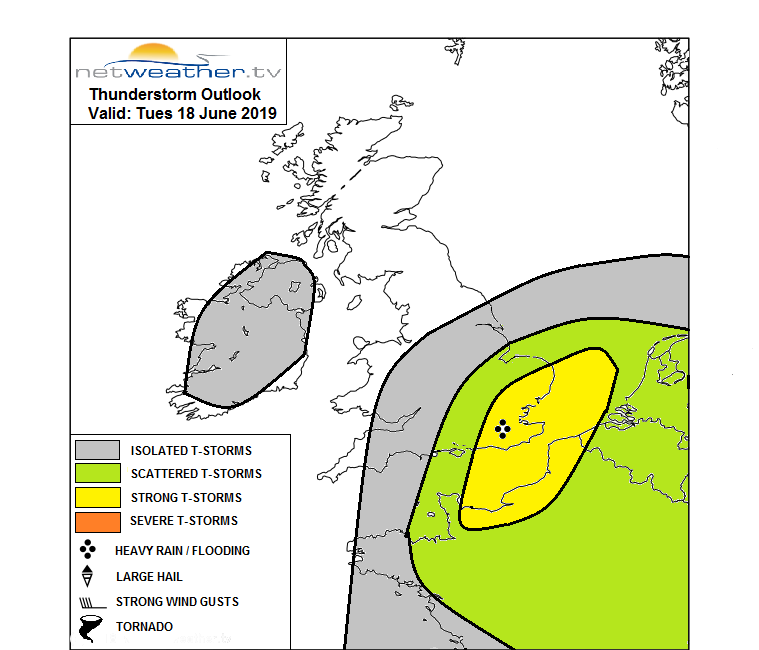 The Met Office warning only starts at 6pm on Tuesday evening, running through Wednesday, but there will be downpours before that with more cloud in the south. The central swathe of the UK has a fine day and there will be more scattered showers for Northern Ireland and NW half of Scotland .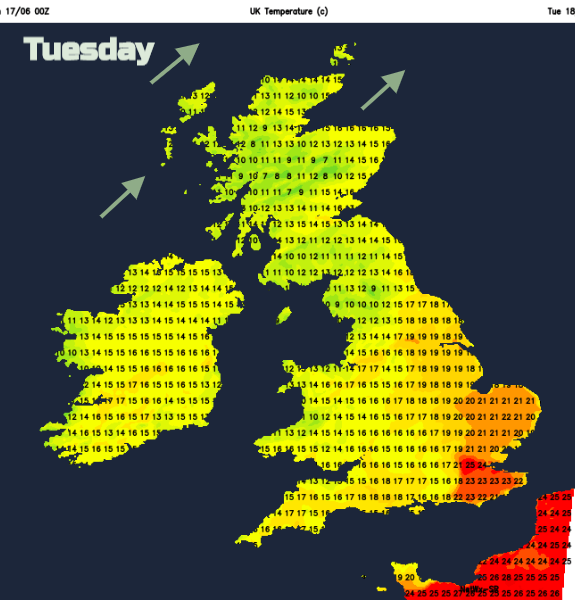 The southeast could see 25C today if sunshine breaks through the cloud cover. The Met Office Thunderstorm warning covers an area Dorset to Lincolnshire south wards The area may shift slightly to include western England as there are still flood warnings for the Severn and Vyrnwy catchments, and still for Lincolnshire from last week's rain. Also, the timing may alter as the main passing of hefty showers and potential thunderstorms looks to have passed by early Wednesday evening as the warmer, humid air clears away and everywhere looks fresher. Temperatures in the high teens just low 20sC. High pollen values for parts of England this week.
The rest of the week, sees a westerly flow bringing showers, but as pressure builds there will be more settled conditions, but not completely dry, for the end of this week.
Worried about flooding, how to get information and stay up to date