Fifteen Flood Warnings and 34 Flood Alerts remain in place across the Midlands, parts of NW England and Lincolnshire, following days of heavy rainfall, the warnings mainly for stretches of the River Severn and Trent along with flood hit areas of low-lying Lincolnshire. The weather will continue changeable and cool over the next few days, with sunny spells and thundery showers today, similar on Monday too, though the southeast becoming drier and warmer. The general trend towards mid-week will be for it to become warmer across southern and eastern areas, perhaps reaching the mid-20s Celsius in the southeast. However, low pressure will still be close by, so showers are likely, heavy and thundery towards the south.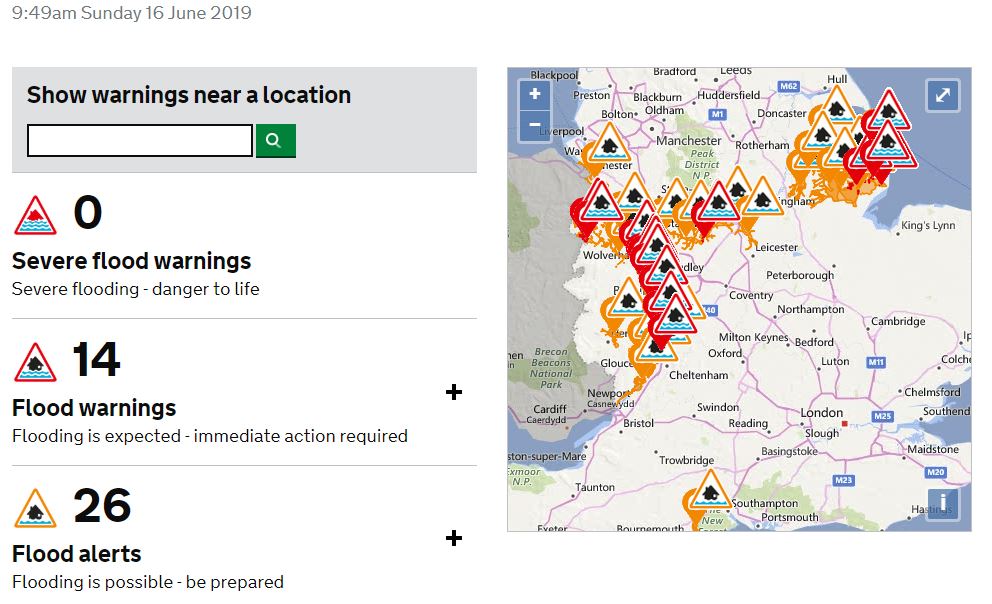 Today
For now, there is a fair bit of cloud and showers from the word go this morning across southern, central and western areas. However, much of eastern England and eastern England Scotland has started dry and sunny.
An area of low pressure that has been close to the west these last few days will still be around close to the northwest today and next few days, so will bring breezy and showery conditions across many areas today, so sunshine and showers the general story for most today. Showers will locally be accompanied by hail, thunder and gusty winds – particularly towards the east, merging into longer spells of rain in the west. Temperatures this afternoon reaching 14-17C in the north, 17-20C in the south. A brisk southerly breeze across the south.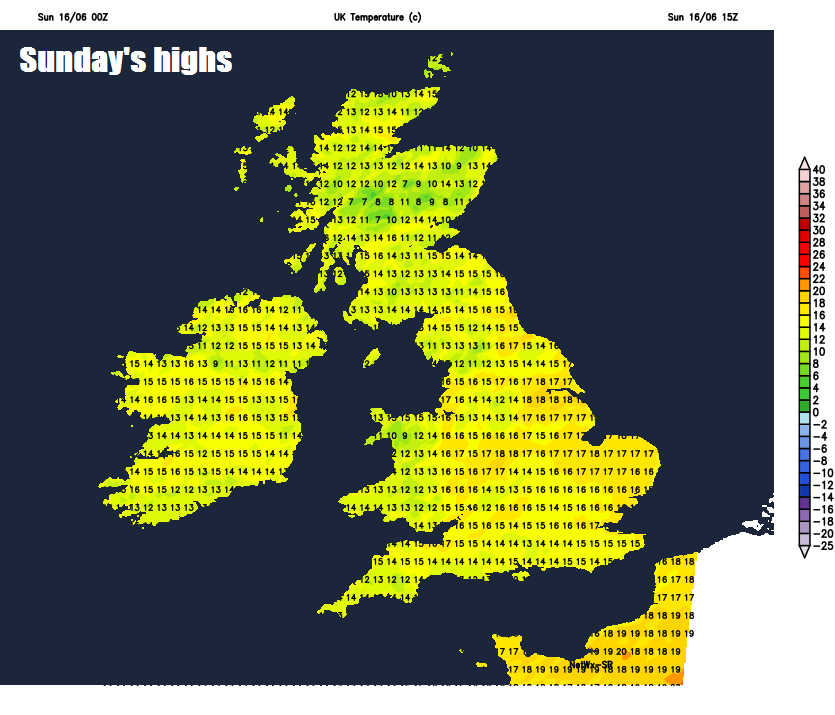 Tonight
Showers or longer spells of rain, perhaps heavy and thundery, continuing to spread northeast across Wales, northern England, Northern Ireland and Scotland through this evening and overnight. Remaining largely dry with clear spells across the south and east of England.