There has been a distinct line of rain moving east to west across Britain early this morning. This will bring more showers across Wales this morning before heading off towards Dublin, with just a few skirting the border of Northern Ireland. Southern Britain keeps more cloud and the risk of a few showers but overall a fair afternoon, just not as sunny as it has been.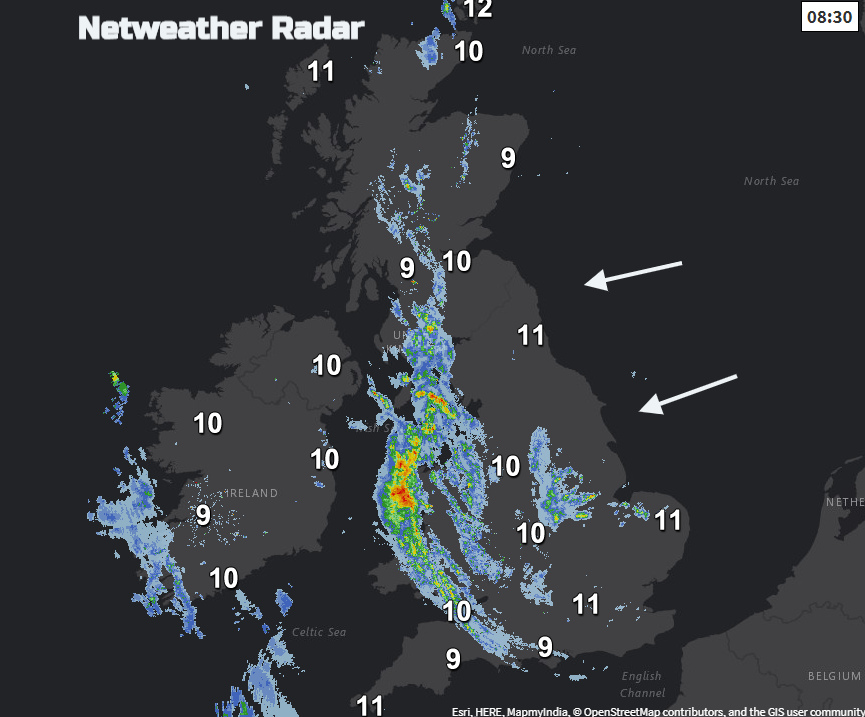 A few spots will leap up to 19 or 20C in Wales and the southern half of England, where the sun gets going and the winds are lighter. North Wales should see more sunshine and NW England, doing well too. Northern Britain and the rest of Northern Ireland will have a fine afternoon with lots of sunshine and dry weather. How it feels and what you should wear today depends on your exposure to that east or NE wind.
Tonight, there will be more cloud about, turning murky in places but it stays mild. The winds ease down but a larger area of rain topples in from the North Sea. This band of rain has shifted position over the week, and now rather than heading for NE England, it looks to affect eastern Scotland during Saturday.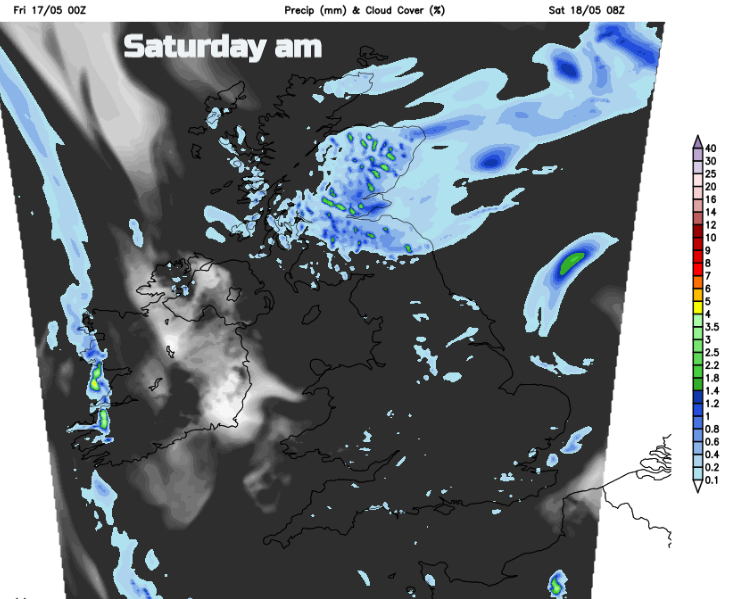 It's not too heavy but just disappointing after the fine, sunny week that this arrives for the weekend. Unless you are awaiting rain for plants or crops. It looks to topple over northern then western Scotland during the day, as another cluster of showers moves into eastern England, clipping East Anglia. So eastern counties of Britain are at risk of rain, but it's not guaranteed, and the grey skies will linger. Northern Ireland sees cloud building during Saturday and there could be the odd shower but overall still fair. Across England and Wales there is a risk of showers but again, it's hit and miss, they come they go. Winds are light but it's not a washout, just not as settled and sunny as it's been. Temperatures will be 15 to 19C.
Saturday night, it becomes drier away from NW Scotland where the rain band lingers.
By Sunday there will be a warmer feel to the air over SE Britain. You won't need the shelter from the breeze. For many there will be some fine, bright even sunny weather but there could be low cloud lingering along North Sea coasts and there will be some sharp showers, even the risk of thunderstorms and the winds will be light.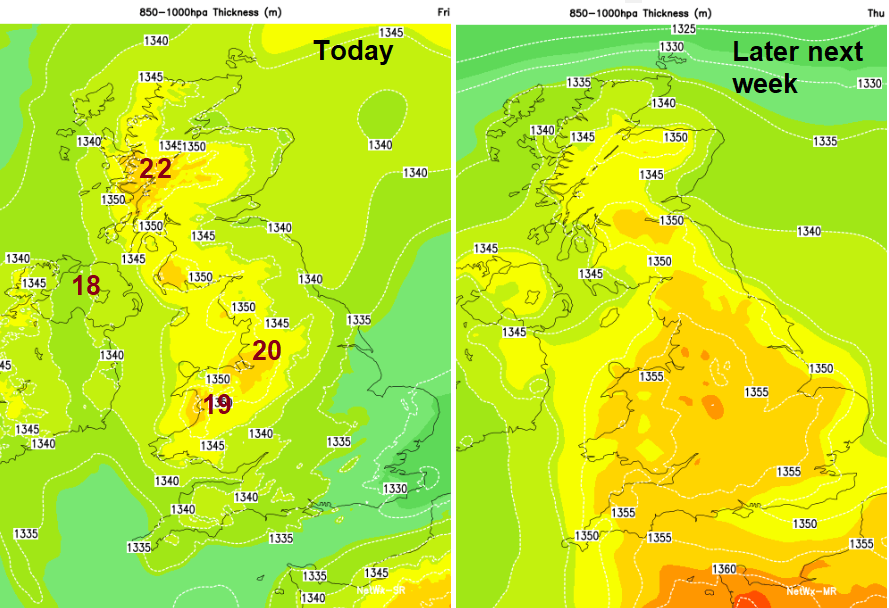 So, a change for the weekend. Not dire but just more unsettled and mixed. And next week temperatures will be around or just above average, so into the low 20s C for some areas.