Pollen and UV this weekend
Hayfever sufferers are probably already aware that pollen levels have risen lately, with high values across the whole country. This is the tree pollen though, so not the most common hayfever trigger - that's grass pollen which comes along later in the season.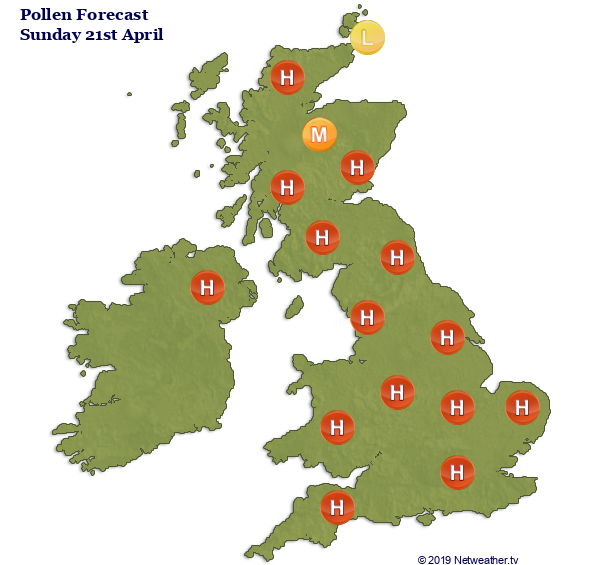 The sun is increasingly strong at this time of year too, with moderate levels of UV expected across almost the whole of the UK and Ireland. That's more than strong enough to burn - especially between the hours of 11am and 3pm, so make sure you get some shade, cover up and use sun-protection if you're out and about.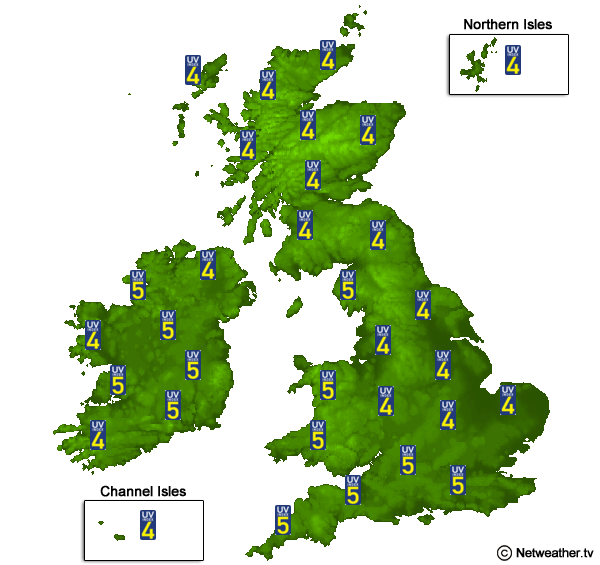 You can check the pollen count and UV levels for your location on your local weather forecast.
Beyond the Easter Weekend
The forecasting models have been toing and froing of late in terms of the likely weather after the Easter weekend, but they do now seem to be coming down on the side of a breakdown arriving reasonably speedily.
Currently, the initial change looks likely to be in the form of showers and thunderstorms breaking out a little more widely each day. There's the risk of one or two as soon as Monday, that threat increases on Tuesday, especially in the south. Then into Wednesday and Thursday, the chance of a downpour is likely to become more widespread.
Away from the showers, Tuesday keeps the warm, sunny weather going for many - although it'll be cooler near eastern coasts again. The warmth is liable to fade as the week goes on though, especially away from the south, with the return of frosts possible later in the week - gardeners beware.