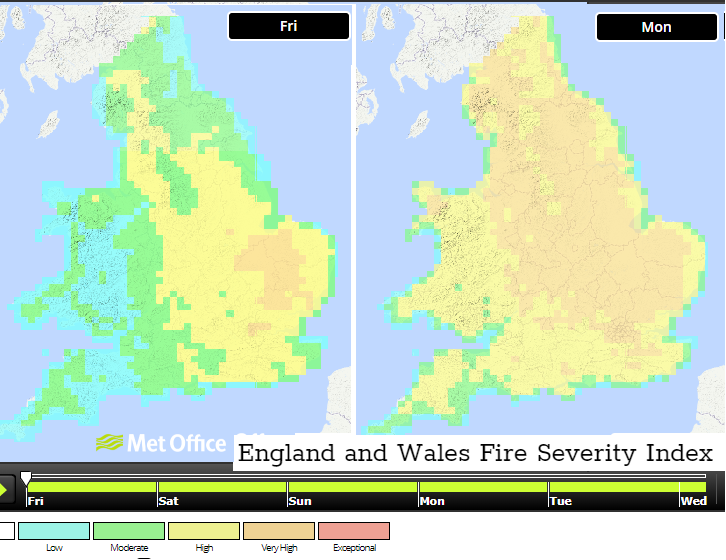 The FSI provides a trigger for fire prevention restrictions on access land mapped under the Countryside and Rights of Way Act (2000). Fire prevention restrictions aim to minimise accidental fires on access land vulnerable to wildfires by suspending open access rights when conditions become exceptional (FSI level 5).
Top temperatures on Thursday 23.3C for West Sussex, Highland 21C Gwynedd 20.9C and 17.9C Armagh. Overnight down to 0.2C in Cumbria and 0.8C in Aberdeenshire so a few chilly spots.
Good Friday. Fine, dry and sunny. There is still an easterly wind for SE Britain, digging further inland thus morning. A southerly for the rest of Britain and Ireland
Clear overnight and then a calm day on Saturday with more warmth and sunshine. There the chance of a few showers heading into Northern Ireland on Saturday afternoon and one or two reaching Scotland and NW England by the evening. These will be well scattered but just a bit of an interruption to the fine, dry story.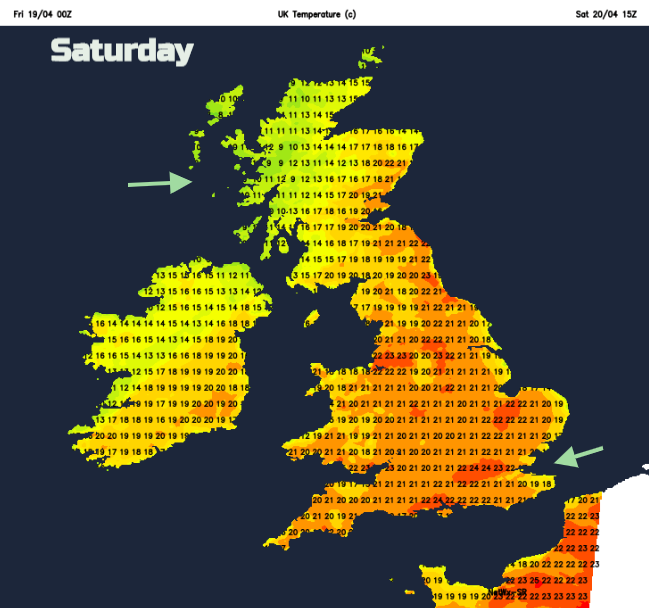 Easter Sunday still looks lovely again for most, sunny and warm with light winds but again more unsettled weather nudges into the far NW, so cooler and more cloud here with some rain.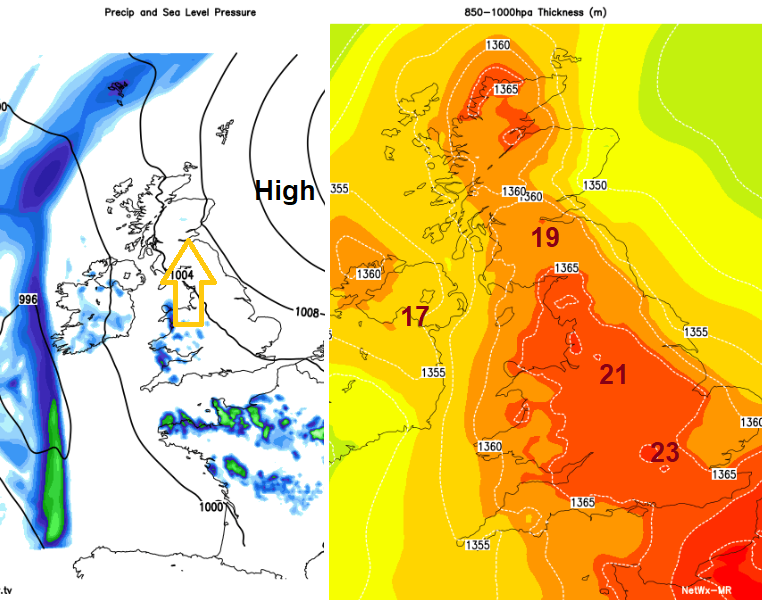 Easter Monday
The high pushes the frontal band away and brisk winds will pull up more warmth but there could be some sharp showers for The Channel Islands, SW England maybe into Wales. Just something to watch in the forecast as the weekend progresses.
Have a great break and Happy Easter.