With more sunshine and heat, the pollen levels will also rise. It's tree pollen at this time of year. UV levels will rise, whether it's sunny or just bright. Get the sunscreen on and protect your eyes too.
Air pollution levels are also forecast to rise, not NO2 from urban traffic, which could be reduced over the holiday weekend but from particulate matter as the air stagnates under the high pressure and the winds remain light.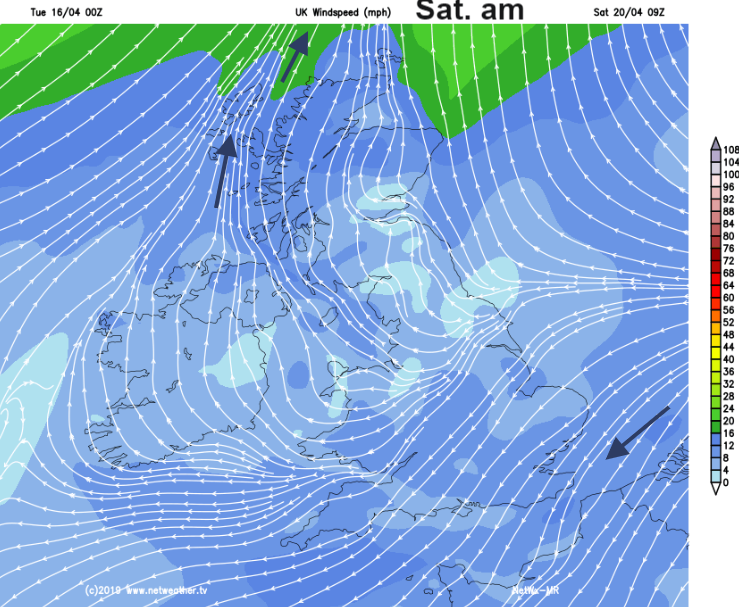 Early Saturday, light winds across the UK, with just a moderate SW wind picking up for Scotland by the afternoon. Not bad at all, fine, dry and sunny,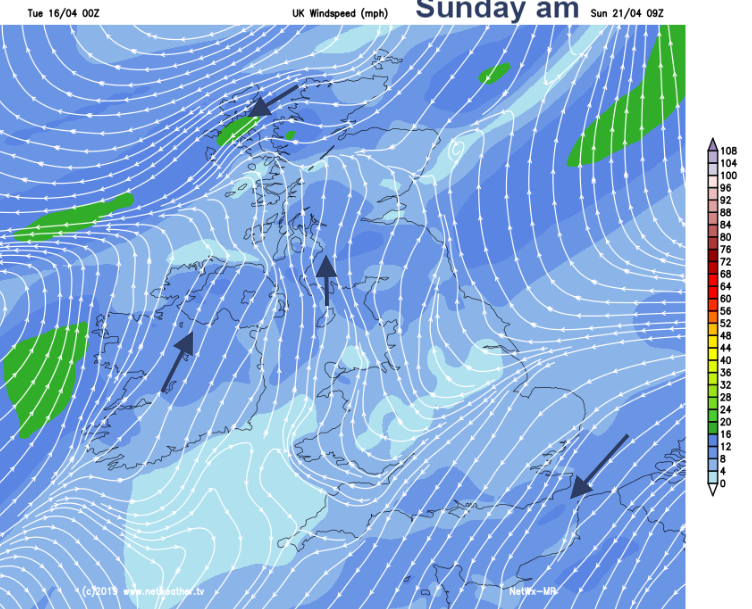 Sunday morning another calm start, more dry, bright weather and hardly any wind. There is the risk of some rain, from a front coming down from the NW, so Scotland and Northern Ireland but there is uncertainty about this part of the forecast, the progress of the front against the established high pressure, so worth checking back on the forecast here. Similar on Easter Monday, for most it will be another fine day but there could be a band of rain from the west with Ireland looking most prone to a change in the settled conditions.
For more details for your route or location, check out the 7-day forecast. Little need for the Netweather Radar (away from the far NW to end the weekend) with so much dry weather.