Later in the week looks dry across the UK except for the risk of showers over the Channel Islands on Good Friday and a few for southern England on Saturday.
Overnight temperatures have dipped below -2C in Suffolk and North Yorkshire. Yesterday London, northern Scotland and Cumbria reached over 11C but the cloud cover for Northern Ireland kept temperatures around 7 or 8C by day and +3C by night. Tree pollen levels are still moderate to high for parts of the UK, popping up when the sunshine breaks through. Pollution levels will increase over the next few days particularly over southern Britain and particulate levels.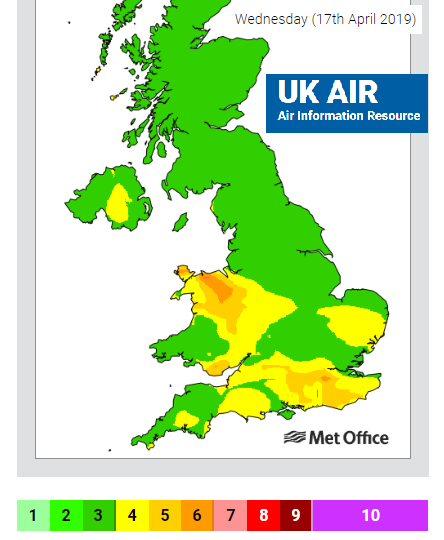 Wind
Today we have a brisk SE wind making it feel cool, especially after the chilly night. This fresh to strong wind will bring high gusts to Ireland, Cornwall, Pembrokeshire and through the North Channel and Irish Sea. The gusty winds move past western Scotland this evening and away to the north, with a quieter night. By Tuesday it will feel different for Wales, SW England and Ireland with light winds but still a lot of cloud and damp weather.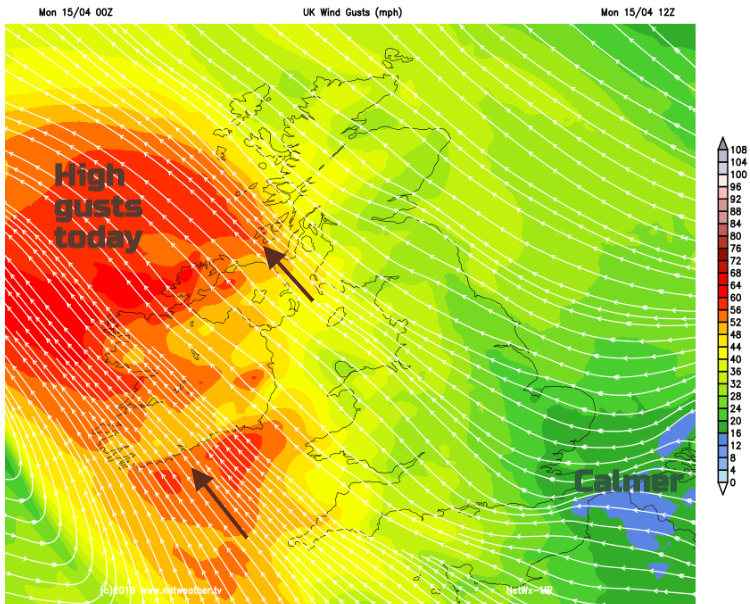 With very light winds for southern Britain and Wales early on Wednesday, there could be mist and fog about to start the day.
The easterly wind off the North Sea continues, picking up on Thursday for England. Cloud amounts vary but for most, it will be dry and fair, with some bonus bright or sunny spells. There are signs that the winds will subside for Saturday and Easter Sunday and when combined with warmer air and more sunshine that is when the temperatures should lift.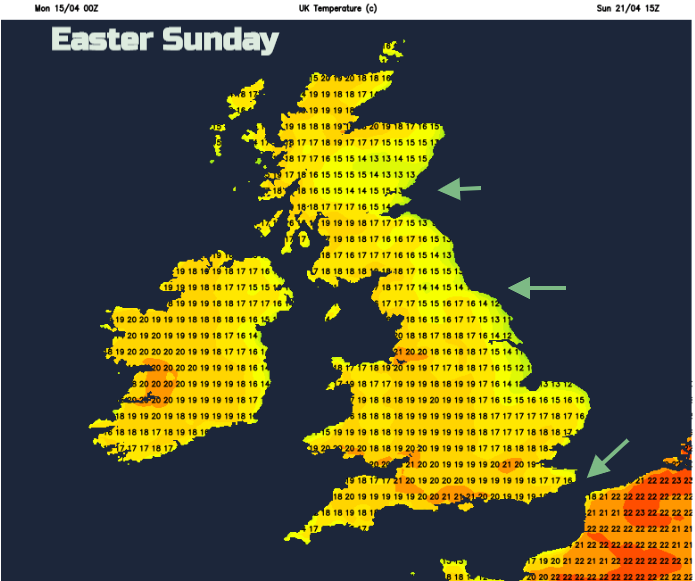 The signal for warmth to build for the start of the long weekend is strong but there are signs that it could change by Easter Monday. Often the high pressure holds on longer than forecast so fingers crossed for that if you are after some Easter warmth but there could be a brief change from the west, just something to keep an eye on if you are packing to go away. It's still only April.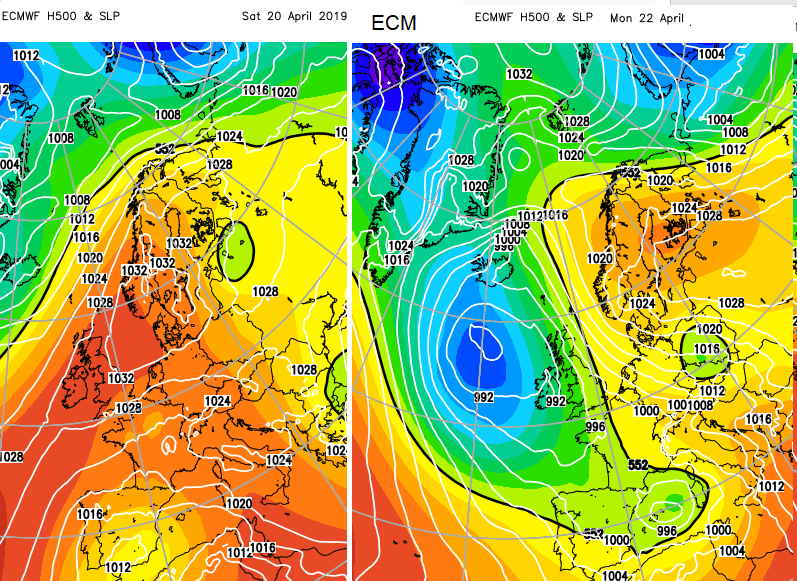 The warmer air shown in orange on the ECM and upgraded GFS charts for Saturday, when temperatures around 20C are forecast and a potential change by Easter Monday with some cooler air, shown in green/blue.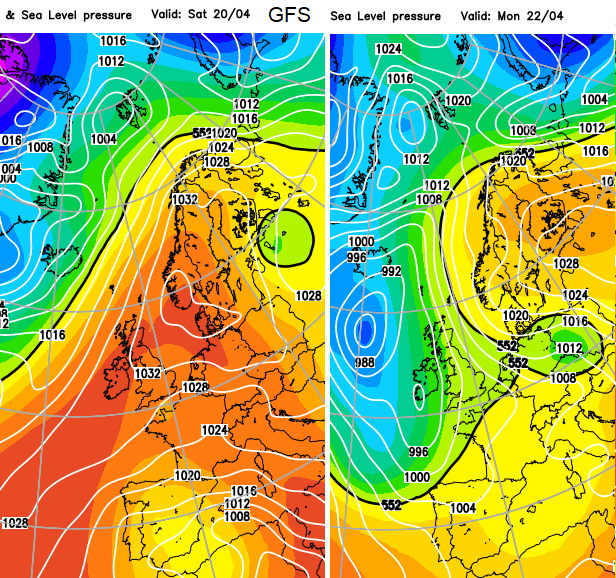 More chat in the Netweather community forum