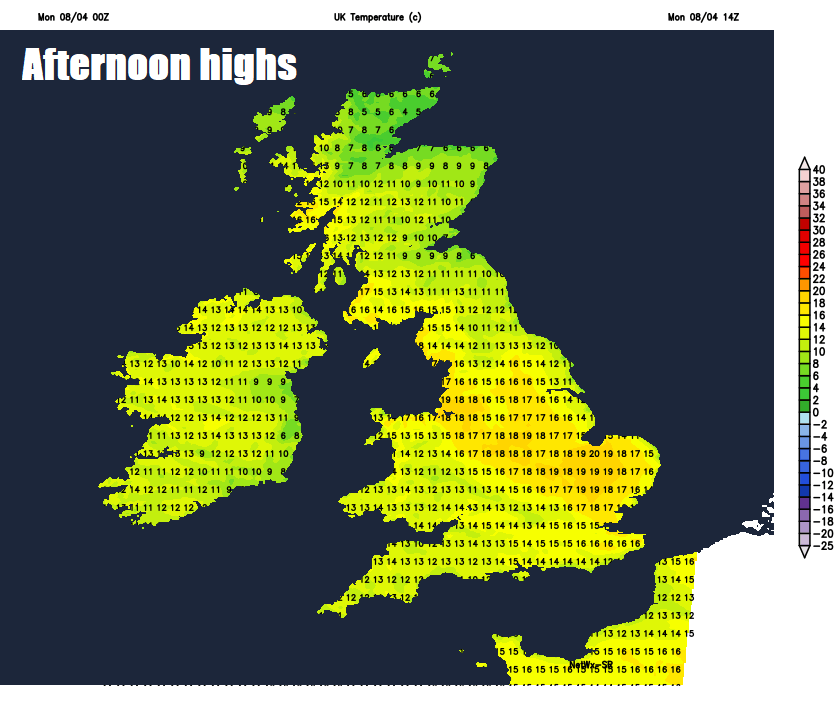 Tonight
A band of cloud and showery rain along a frontal boundary will slowly sink south across Wales and southern England overnight, showers becoming more widespread and heavy from the southeast across southern England by the end of the night, with the odd rumble of thunder possible. Further north, mostly dry with clear spells towards the west, mist and low cloud possible towards eastern coasts. Most areas frost-free, mild in the south.
Tuesday
Tuesday looking a largely dry and bright or sunny day away from south Wales and southern England – where we keep the cloud and outbreaks of showery and locally heavy rain for much of the day. Temperatures ranging between 9-13C, so not as warm as today, coolest along eastern coasts and generally feeling cool in the strengthening easterly breeze.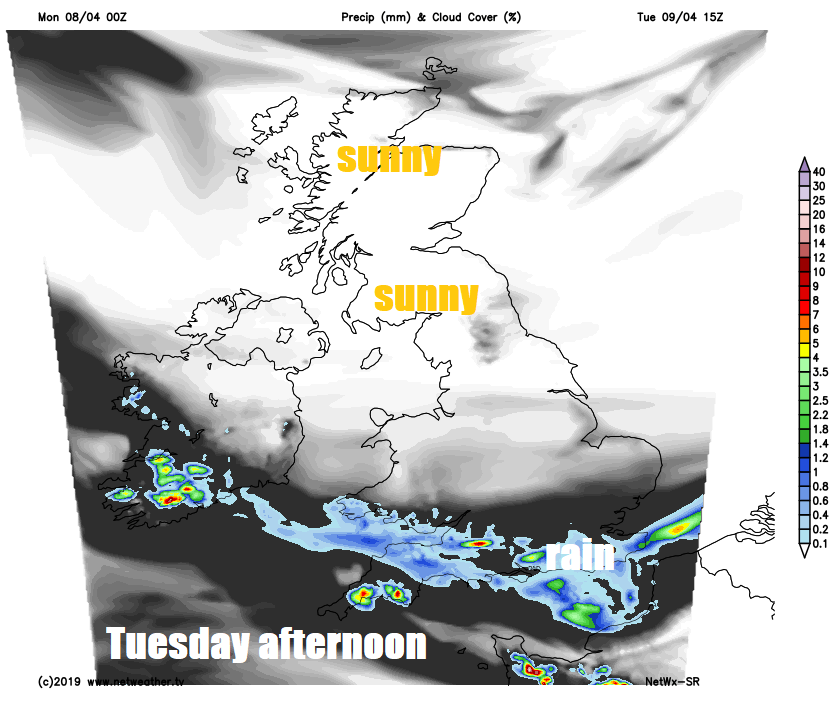 Wednesday
As we head into Wednesday, a strengthening easterly flow will draw cold air from a cold Scandinavia across the North Sea, bringing a cool but mostly sunny day. The exception will be across the far south, where will hang on to the remnants of that frontal cloud, with a few showers at first before clearing by the afternoon. Also, North Sea coasts may be grey and misty. Temperatures reaching 8-10C at best along North Sea coasts, 11-13C further west.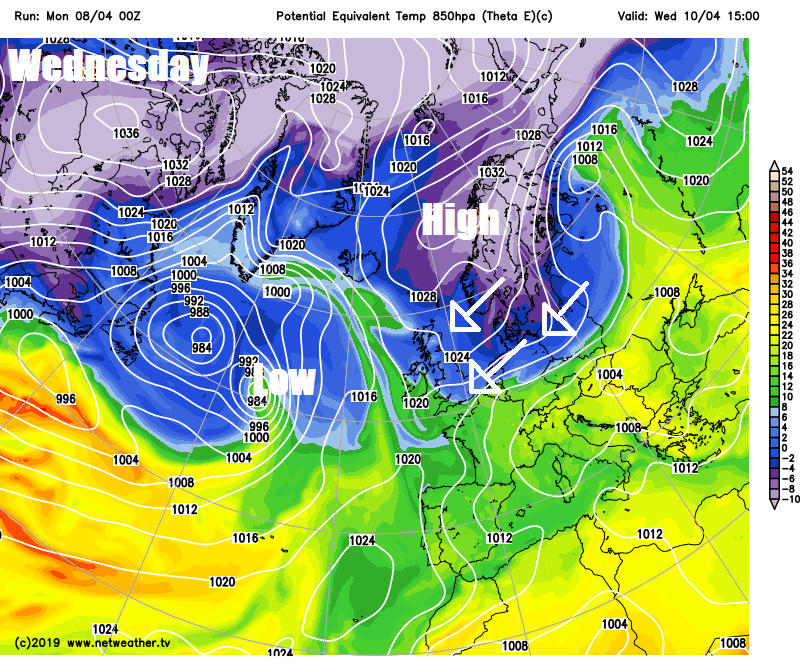 Thursday & Friday
Thursday and Friday mostly dry and bright or sunny, but cool in a brisk easterly wind, which will bring cloudier skies towards the east at times, temperatures reaching low teens at best, struggling along North Sea coasts, where we could see mist and low cloud. A risk of frost overnight under clear skies, more particularly in the west.