With an anticyclone remaining in charge for at least the remainder of this week it's going to stay mainly dry. The high pressure is anchored just to the South West, however, and this is allowing weak Atlantic systems to affect mostly the North and North West of Scotland.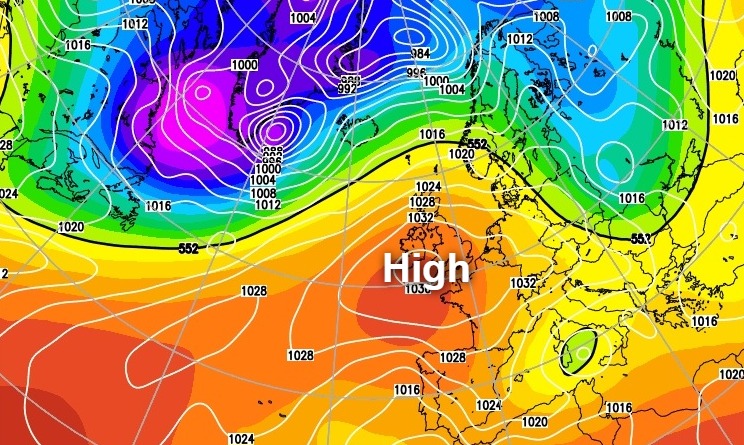 It's a cold start in the South and across much of the Midlands and South Wales, with temperatures as low as -4C in rural parts of Oxfordshire first thing. Morning sunshine, however, will soon lift temperatures, although with patchy cloud forming through the day. Across the remainder of the country, there'll also be some sunshine, but it won't be as sunny as yesterday across England and Wales, with more in the way of cloud. Nevertheless, it'll continue to be dry and quite and pleasant with sunny intervals, the only exception being the North and West of Scotland. Here the cloud is thick enough to give local light showers, with a meandering front further North giving heavier bursts of rain at times across parts of Highland and the Northern Isles.
A mostly light or moderate North West or Westerly wind will be fresh across the North of Scotland. This'll feel chilly at first especially in the South, but in a typical early spring day, top temperatures of 9 to 11C in the North and 12 to 14C in the South will be close to if not somewhat above the late March normal.