High pressure over or near the UK is the main theme for the next week bringing a lot of fair settled weather. However, for today, there is a deep low pressure centred near to Iceland which has already started to throw its cold front over the NW of the UK. It's windy and that frontal band will push across Scotland and Northern Ireland this morning heading over NW England and NW Wales by this evening.
Ahead of the rain band it will be another fair day, still quite cloudy but dry with a few bright or sunny spells. Temperatures will be around 11 to 14C with a few 15 or 16C for say London and eastern England again. It's already windy for Scotland, Northern Ireland and through the Irish Sea, this continues as the frontal band creeps south-eastwards today.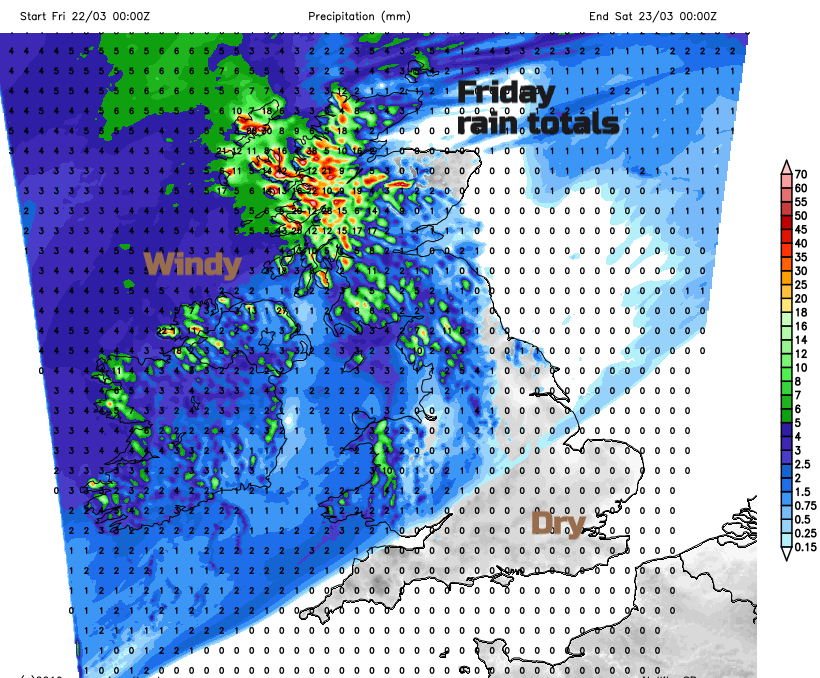 It was 18C yesterday in Bridlington and up to 16C across the UK with another warm day. It will turn cooler and fresher tonight ready for the weekend but with high pressure nearby there will still be plenty of fair weather about.
Weekend
Tonight, there will be a touch of frost inland for northern Britain and Northern Ireland with westerly gales still for the Northern Isles. The frontal band will have weakened as it reaches the Bristol Channel, bringing more cloud and dampness for Saturday morning.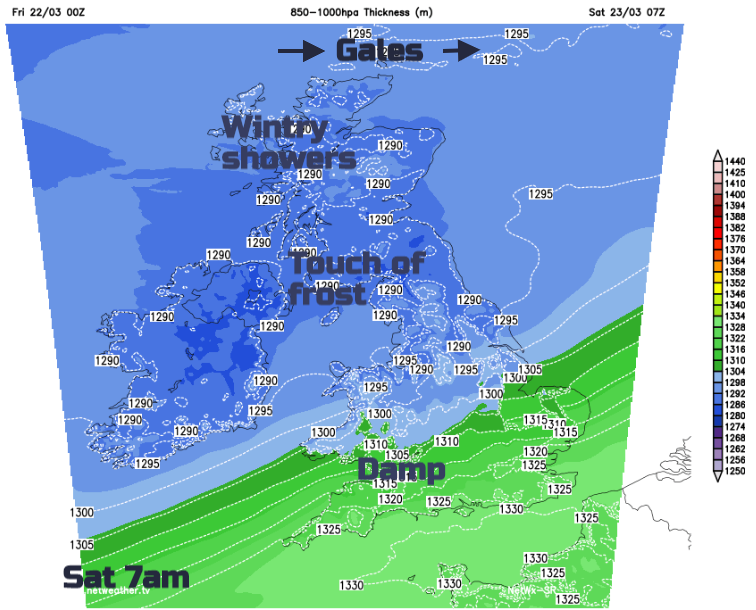 The band moves over southern England on Saturday morning, but could stay over SW England for much of Saturday as high pressure builds in from the west. The winds will be light for much of England and Wales, just a noticeable NE Wind for Kent. Temperatures will be down on what we have had, so 8 to 12C, more around average. Scotland will feel colder in a brisk west wind but anywhere in shelter and sunshine will still feel pleasant. There will be a scattering of showers from the NW, which will bring snow over the mountains, the frontal cloud lurks over southern England but for most of the UK, it's a bright dry day.